First-person slasher Succubus planned for Switch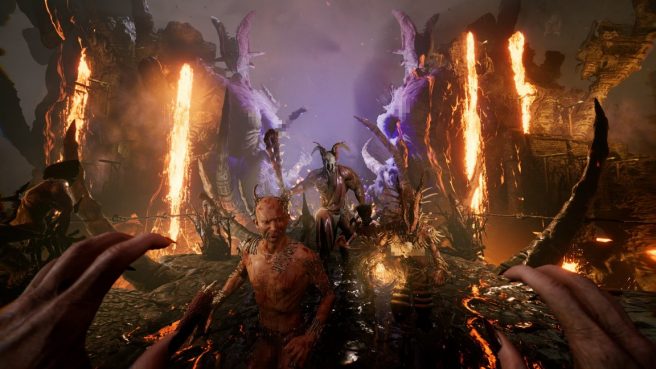 Madmind Studio, the developer behind Agony, has announced that its new first-person slasher Succubus will be released on Switch. Console Labs will be handling the port.
Succubus has you playing as Vydija, a demonic succubus who's on a mission to regain her kingdom. Her skills can be used to take revenge on enemies across the campaign's 21 levels as well as ranked arenas. The game promises 40 weapons and 20 special powers. Attacking can be done with your claws, but also with bone swords, clubs, and other weapons.
Customization is a primary aspect of Succubus. An advanced character editor is included that lets players change up the appearance of the main character. Additionally, the game has a cave that acts as a main hub with customization options of its own.
Succubus has a number of other features as well. These include navigating hell by using the world map and unlocking new levels and ranking arenas, a system of weapons and armor that affect a player's statistics, unlocking new powers, a training arena, and more.
Here's a trailer for Succubus ahead of its future Switch debut:
Madmind Studio has not shared a release window for the Switch version of Succubus. We'll pass along that news once it's been announced.
You can access Madmind Studio's official website here.
Source: Madmind Studio PR
Leave a Reply