Fisti-Fluffs gains free 2.0 update, details and trailer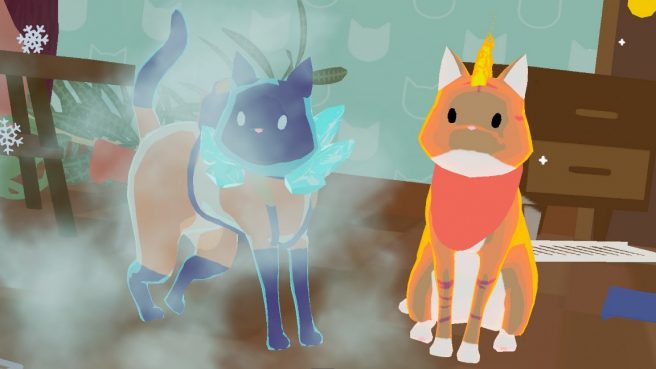 Publisher Rogue Games and developer Playfellow Studios recently released a 2.0 update for Fisti-Fluffs, their feline fighter for Switch.
Plenty of new content is included. The team has added new moves, powerups, stages, outfits, improved graphics, and more.
Here's a rundown of everything that's included in the Fisti-Fluffs version 2.0 update:
The Art of Cat Combat – New moves and attacks bring more depth and strategy to fights. Devastate the field with powerful AoE attacks or evade using cat-like reflexes.
Do It With Flair – New Dazzling Visual FX for attacks including explosions, fireworks, speed-lines, brings plenty of character and chaos to four player brawls.
A Fire and Furry – New powerup fish imbue kitties with elemental Fire & Ice attacks. Meow-ster the elements and dominate the competition.
Find the Purr-fect Fit – New clothing items have been added to dress these crazy cats. From cowboy hats to beanies, ushankas, and more; covering furry friends from head to toebeans.
The Meow-st Wonderful Time – New Holiday content. Recreate those family squabbles with much more adorable cat tussles in various holiday themed stages
Get a look at a trailer showing off what's featured in the 2.0 update for Fisti-Fluffs below.
For those looking to pick up Fisti-Fluffs, the game is out right now on the Switch eShop. More information can be found on the official site here.
Leave a Reply