Fitness Boxing anime announced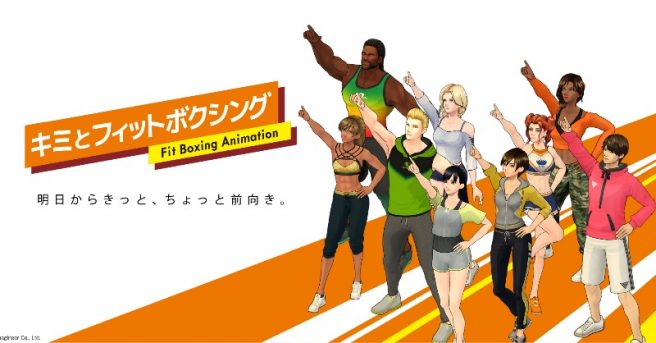 In a rather unexpected move, Imagineer announced today that Fitness Boxing will have its own anime. It will begin airing on October 1 through Tokyo MX.
It goes without saying, but the show is based on the previously-released Switch titles. Fitness Boxing came to Switch in January 2019. Its sequel, Fitness Boxing 2: Rhythm & Exercise, launched in December 2020.
Based on comments from director Junpei Morita, the anime will explore what the daily lives for the Fitness Boxing trainers are actually like. Specifics beyond that are not yet known – more information will follow a a later date. Imagineer and Story Effect are both involved with the actual animation.
The confirmed cast is as follows:
Karen: Akari Kito
Hiro: Akira Ishida
Janice: Rie Kugimiya
Rin: Saori Hayami
Evan: Yuichi Nakamura
Martina: Sumire Uesaka
Sophie: Ami Koshimizu
Laura: Atsuko Tanaka
Bernardo: Akio Otsuka
There's no question that the Fitness Boxing series has been successful for Imaginer, but many wouldn't have predicted that the IP would be receiving an anime. Still, the first game did surpass over one million copies shipped. Fitness Boxing 2: Rhythm and Exercise stands at 800,000 copies as of this July. It wouldn't be surprising to see a third game in the franchise at some point as well.
Leave a Reply