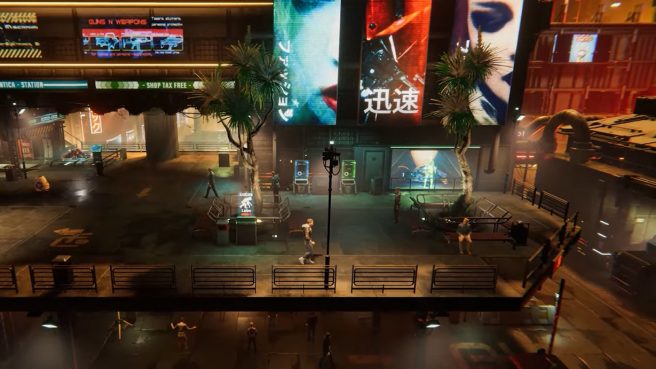 Flashback 2 is back with a new trailer, and this time around, we have a video for the city of New Washington.
Here's the latest on the title, courtesy of Microids:
In the 22nd century, the United Worlds extends throughout the Solar System, but this tranquility is threatened by the Morph invasion led by the fearsome General Lazarus. In search of his lifelong friend Ian, Conrad B. Hart dives once again into an action-packed adventure full of twists, turns and revelations with the help of his allies and AI-powered weapon A.I.S.H.A.

Key Features

A vibrant science-fiction / cyberpunk universe and explore various environments including New Tokyo, New Washington and the Jungle of Titan.
Use A.I.S.H.A., a lethal adaptive weapon enhanced with combat AI.
A gripping, fluid and intricate platform shooter.
A 3D environment crafted for even deeper immersion.
Designed and developed by the creator of the original game, Paul Cuisset.

In 1992, Flashback revolutionized action gaming and gained legendary status, ranking amongst the top 100 video games in history! Developed by the game original creator Paul Cuisset, in collaboration with Microids Lyon / Paris studios, Flashback 2 will offer an experience faithful to the Flashback universe, bringing back together some members of the original Flashback team, such as Thierry Perreau in game design and Raphaël Gesqua, the renowned composer of the Amiga version of Flashback.
Get a look at the Flashback 2 New Washington trailer below.
New Washington Trailer
Flashback 2 launches for Switch on November 16, 2023.
Leave a Reply