GameStop's internal system lists possible prices for Monster Hunter Rise amiibo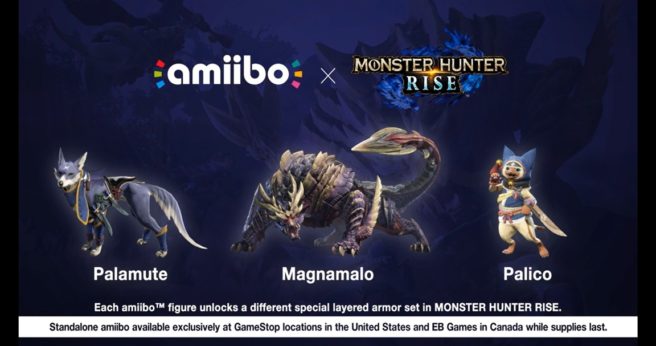 Capcom has a trio of amiibo planned for Monster Hunter Rise. Fans will be able to pick up figures based on Palamute, Magnamalo and a Palico. Interestingly, it appears that they'll cost a bit more than usual.
According to GameStop's internal system, the new amiibo will cost the following:
– Magnamalo – $24.99
– Palamute – $19.99
– Palico – $19.99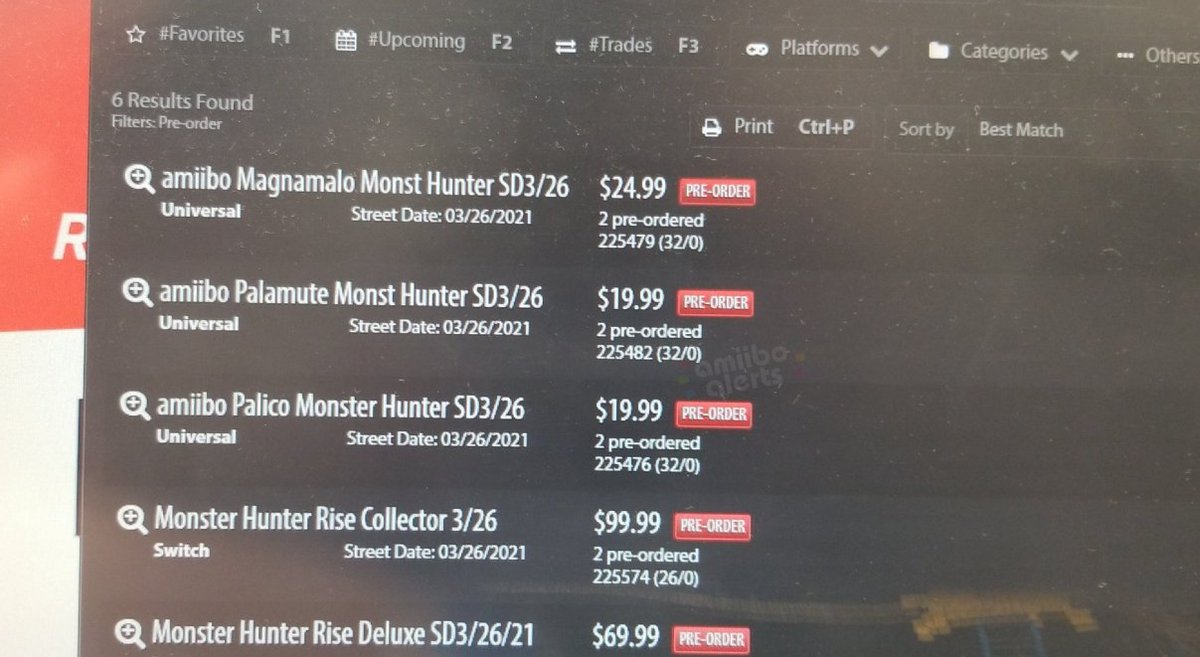 We're used to seeing most amiibo cost $16 these days. Even Nintendo has experimented with higher prices though, such as with the Guardian for Zelda: Breath of the Wild – which costs $20. There's some talk here that the higher pricing could mean that the Monster Hunter Rise amiibo will be larger than normal, but we'll need to wait until Capcom shares more details.
Leave a Reply