[Giveaway] #SummerOfDevolverDigital – Not a Hero: Super Snazzy Edition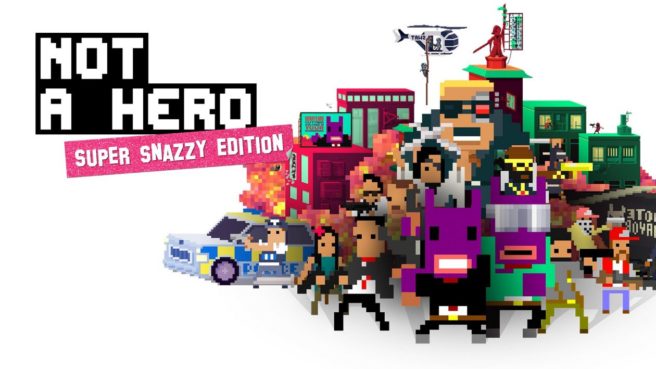 Next up in our lineup of Devolver Digital giveaways is Not a Hero: Super Snazzy Edition. Once again, we have ten codes available.
The first way to enter is through the main site – on this post. Leave a comment below about why you'd like to give Not a Hero: Super Snazzy Edition a shot. We'll pick five winners at random on August 25.
You can also enter on Twitter. Follow us and retweet this post to be eligible. We'll pick another five winners there at random on the same day.
Finally, here are the winners for our previous giveaway, Crossing Souls.
Main site
Banjos バンジョス
OverKing53
Greninja123
YuuGiJoou
Chris Heijboer
Twitter
GameSunkYT
danielkim90
ThatCoolblue
Fenix__BK
BB_462
Codes for Twitter winners have been sent out. For those who won on the main site, look for a reply to your comment in the Crossing Souls giveaway post as we'll need your email address.
Leave a Reply