[Giveaway] Win a copy of Children of Morta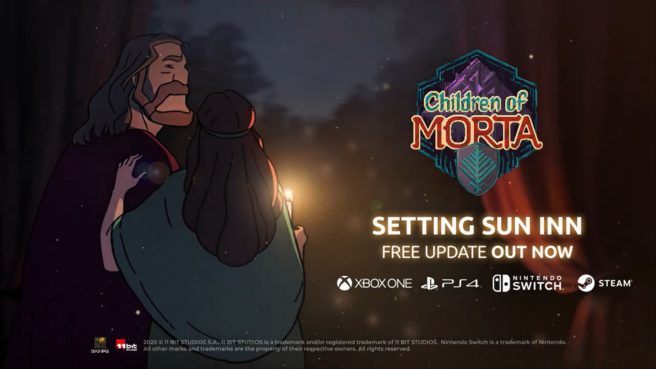 We wanted to give a quick heads up about a new giveaway we're running on Twitter. The kind folks at 11 bit studios were kind enough to supply us with 30 codes for Children of Morta. This week, the game received a big "Setting Sun Inn" update, which you can read about here.
Entering our giveaway is simple. Just add Children of Morta to your wish list on the Switch eShop and send us a screenshot/photo on our post here. Then on May 16, we'll pick our 30 winners.
Be sure to follow us on Twitter here. We host giveaways on there from time to time, and it's a great way to keep up with all of the news and updates we add to the site. You can also keep track of us on Facebook here.
Good luck!
Leave a Reply