God Eater 3 version 2.00 slated for September 19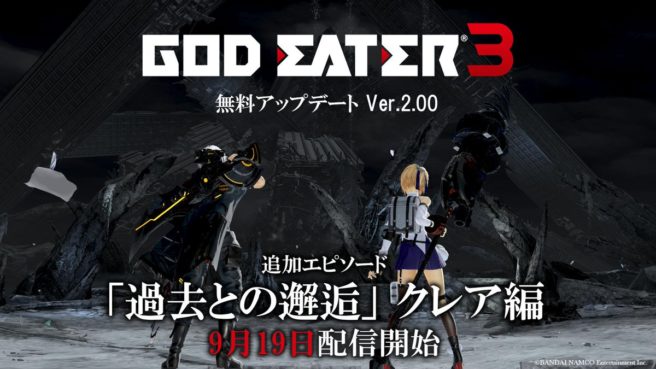 God Eater 3's big 2.00 update is just a few days away. It will launch on September 19, Bandai Namco has announced.
The 2.00 update is highlighted by the additional episode known as "Encounters with the Past". It will also include new costumes, the Ash Forged Barbarius Ira Aragami, and more.
For more information about God Eater 2 version 2.00 and other updates, read our previous post here.
Leave a Reply