GoldenEye 007 arrives on Nintendo Switch Online this week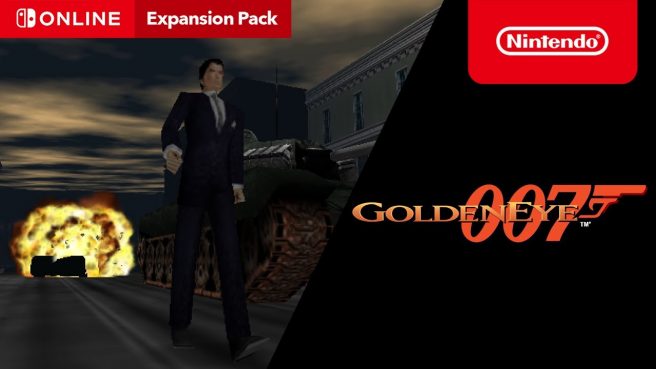 A release date has been announced for GoldenEye 007 on Nintendo Switch Online. The N64 classic is now confirmed to be launching on January 27, 2023. It'll be offered to all members as part of the Expansion Pack tier.
GoldenEye 007 was previously announced for Switch last September. That news was shared during a Nintendo Direct.
Here's an overview of the game:
Enter a world of espionage as Bond in GoldenEye 007. Your covert operation to stop the GoldenEye weapon satellite spans the globe – you'll infiltrate underground bases, charge through a military train and slink around the depths of a jungle. Along the way, M will brief you on your objectives and Q Branch will support your efforts with an array of gadgets, but the ultimate success of this mission is yours alone. Save the day, then go for the gold in spy-vs-spy action locally or online in the four-player multiplayer mode and enjoy round after round of first-person competitive action.
A trailer announcing the release date for GoldenEye 007 on Nintendo Switch Online can be found below.
More N64 titles are planned to hit Nintendo Switch Online + Expansion Pack in the future. These include Mario Party 3, Pokemon Stadium, and Pokemon Stadium 2.
Leave a Reply