GoldenEye 007 director on original plans for four different Bonds, how Oddjob made it in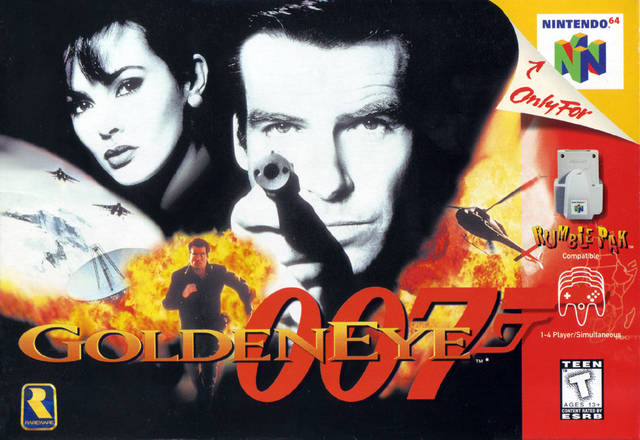 Often during a game's creation, developers have to scrap various elements. It could be due to a lack of time, or a completely different reason.
In the case of GoldenEye 007, Rare originally intended to have four different Bonds included. Sean Connery, Roger Moore, Timothy Dalton, and Pierce Brosnan would have all been playable in the end. Unfortunately, this was left on the cutting room floor, though some elements were left behind in the original code and files.
Director Martin Hollis spoke about Rare's plans to have four playable Bonds. In doing so, he officially confirms that Nintendo wouldn't allow it due to "legal reasons."
Hollis told MCV:
"About halfway through development, we had four Bonds in the game. We had Sean Connery, Roger Moore, Timothy Dalton and Pierce Brosnan. You could play as all those different Bonds in single player, but also in the multiplayer mode.

So you could have four friends [playing as] the four different Bonds, which was awesome. Because, everyone has an opinion about who the best Bond is. And it's a very matey moment. So that's great, but then Nintendo let us know we couldn't have the four Bonds in, for legal reasons.

We were very disappointed and chose to see them off with one last game, with the four of us on the team, who were very key in the multiplayer. We chose one Bond each, and we said goodbye to them with a match of first to a hundred kills."
Hollis also spoke about how Oddjob made it into the game:
"It was all done in a bit of a rush. We were sat down in a room and trying to think: what characters can we get in? Let's have a tall one and a short one. This was implemented, and when I played as Oddjob, it seemed pretty acceptable. My recollection, honestly, was that if I was Oddjob I'd just get shot in the head loads because I was running around at that height."
Leave a Reply