Golf Story is Japan's next Nintendo Switch Online Game Trial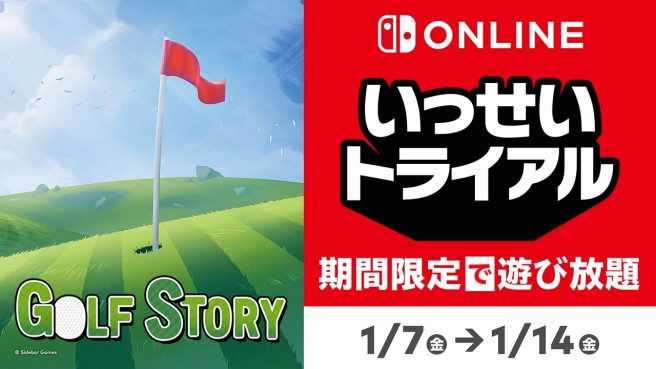 The Nintendo Switch Online Game Trial program is still going strong, and Nintendo has announced that Golf Story is the next featured game in Japan. It can be played entirely for free between January 7 and January 14. Additionally, all progress carries over to the full version.
A sale is planned as well. Golf Story will be available at a 33 percent discount between January 7 and January 23.
Here's some information about the game:
Golf Story combines the sheer excitement of golf with a serious story that plays out over 8 different courses. Play the story of a golfer who is forced to give up all that he holds dear for one last shot at accomplishing his dreams.

But all is not so simple in the world of golf. To best today's players you have to be able to keep up with them both on and off the course.

Features:

Tee up anywhere! You'll be surprised by how many problems can be solved by hitting a golf ball at them.
Explore 8 unique environments, each with their own courses, challenges, people and secrets.
Play through a dramatic story with a diverse cast of characters.
At the moment we're waiting to hear what's next for the west, but so far there haven't been any announcements regarding Golf Story being offered as a Nintendo Switch Game Trial outside of Japan. Last month, subscribers in North America had access to Don't Starve for a brief while. Europe's trial for December was Art of Balance.
Thanks to Canyarion for the tip.
Leave a Reply