GoNNER update out now (version 1.01), leaderboards to be added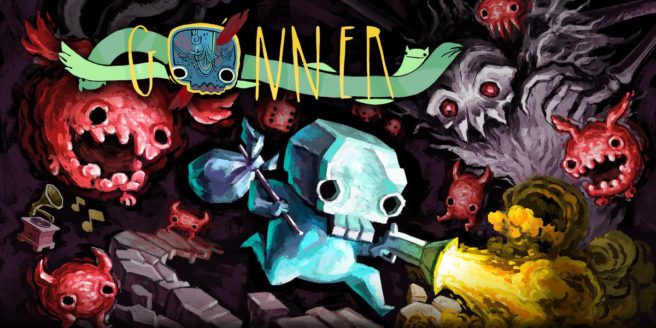 Raw Fury issued a new update for GoNNER on Switch today. Version 1.01 is available now.
GoNNER now has support for the "B" button to go back to the previous menu. A number of issues have also been addressed.
The full patch notes are as follows:
Added b button support on menus to go back to previous menu
Fixed player gear sometimes going into next level
Fixed issue where player can spawn before level load in world 2 causing to get stuck in level
Fixed wrong menu button being highlighted on score screen
Fixed Russian save crashing
Fixed button delays on menus
Fixed allowing user to press replay button after clicking exit to menu
Fixed user going offline when playing game on Nintendo services
Fixed crash when ghost uses the scythe with user using other guns
Fixed crash when have ghost in merchant level and exit back to menu
Fixed errors when exiting to menu from first intro level
Fixed issues with clicking too fast on final screen causing to get stuck in death level
Fixed issue with pointing on null button on end game
Raw Fury also says that leaderboards will be added in another update. If all goes well, the next patch could be ready by the end of this month.
Thanks to Alex for the tip.
Leave a Reply