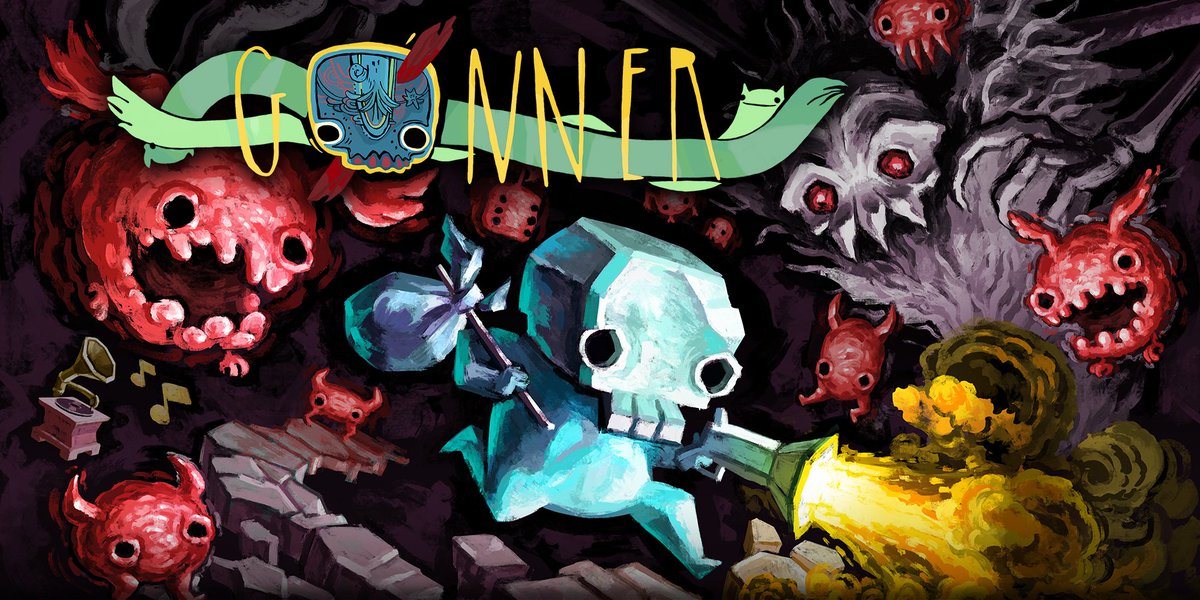 GoNNER has received a new update on Switch – the final content patch for the game. "BlüeBERRY EdiTION" includes a new world, weapon, and more.
Here's the full rundown: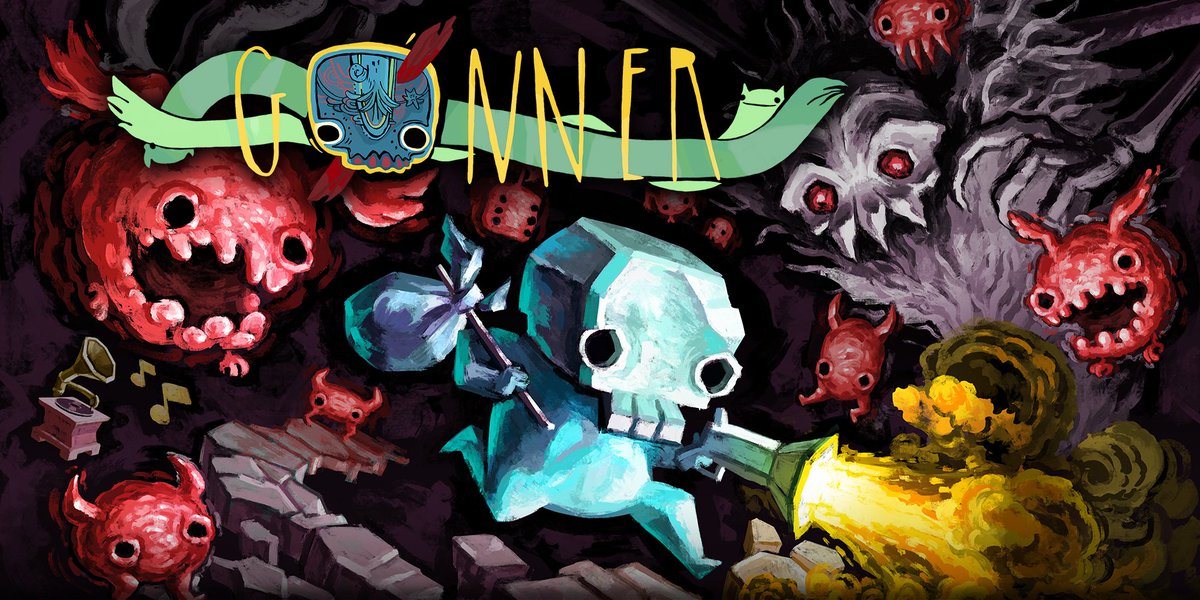 Raw Fury has started distributing a new patch for GoNNER. If you've purchased the game previously, you can download version 1.0.2.
GoNNER has new Daily Challenge and All-Time leaderboards. Additionally, some bug fixes have been implemented.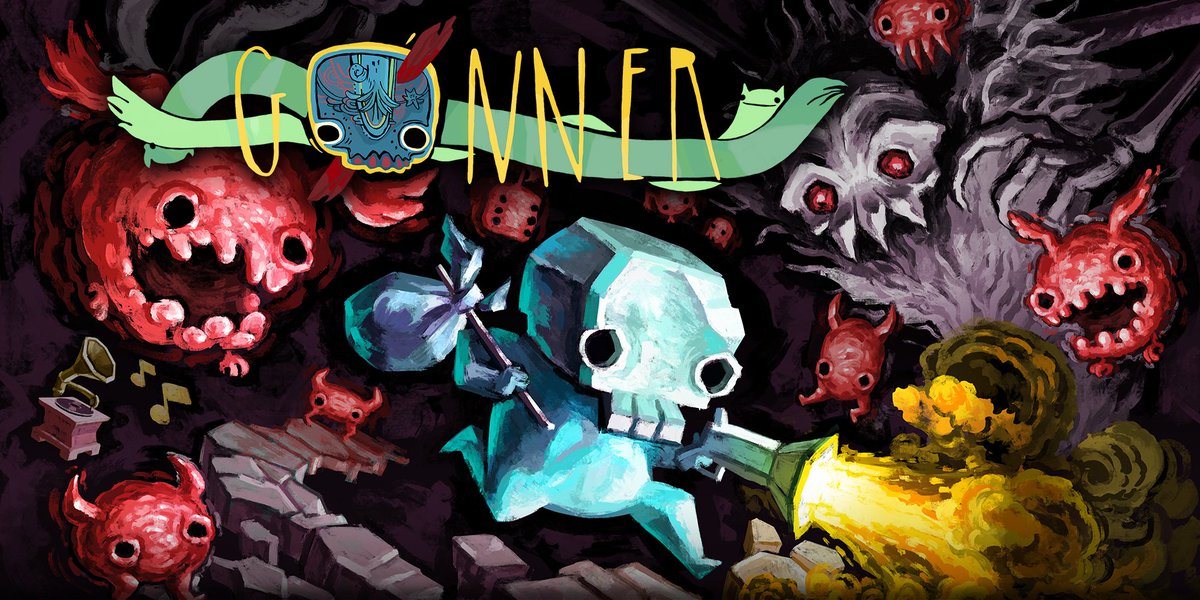 Raw Fury issued a new update for GoNNER on Switch today. Version 1.01 is available now.
GoNNER now has support for the "B" button to go back to the previous menu. A number of issues have also been addressed.
The full patch notes are as follows: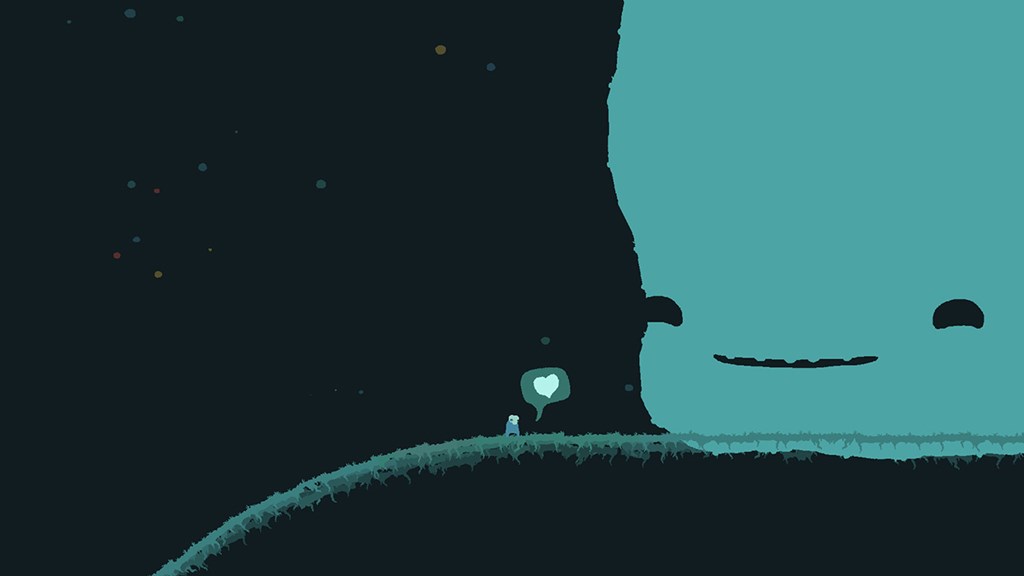 GoNNER is now available on the Switch eShop worldwide. Take a look at the official launch trailer below.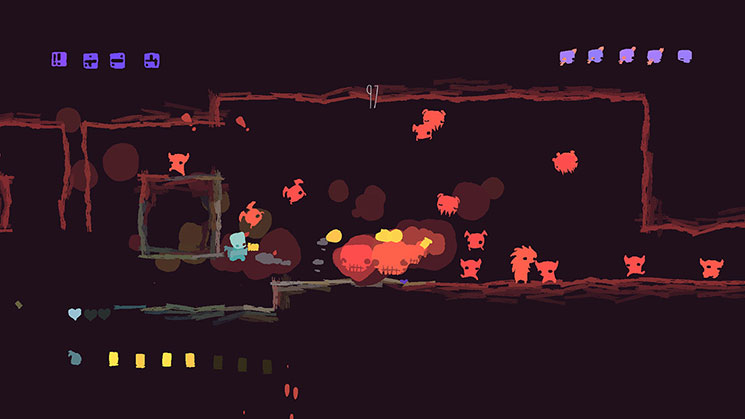 Following a brief delay, GoNNER will be available on the Switch eShop this Thursday. You can view some footage of the game below.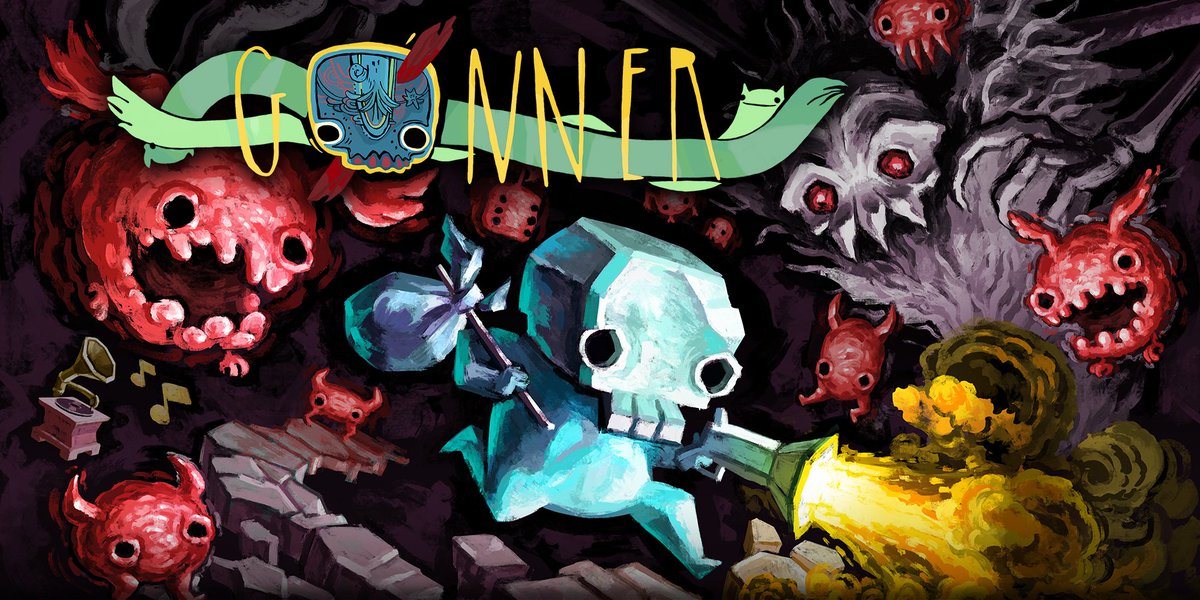 If Nintendo's new listings are anything to go by, GoNNER will be out on Switch very soon. After it was pushed back slightly from June 8, it now appears to be launching on June 29. We also now know that the game is a 300MB download.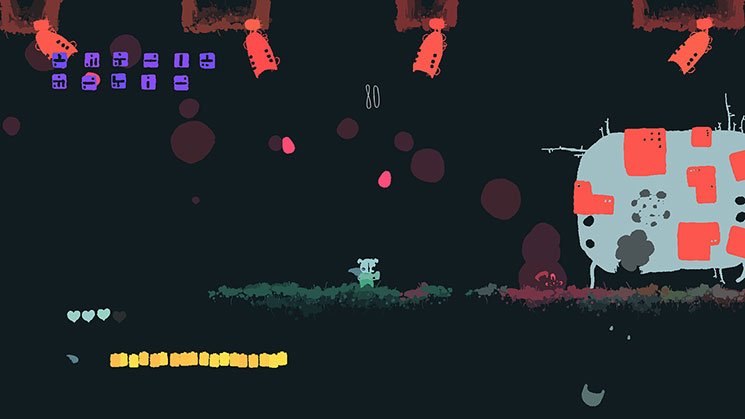 GoNNER was initially supposed to come to Switch on June 8. Unfortunately, the game ended up seeing a last-minute delay, so it didn't meet its original date.
Nintendo's website now lists GoNNER for June 29. We'll wait until we have a confirmation, but hopefully this means a release is planned before the end of this month.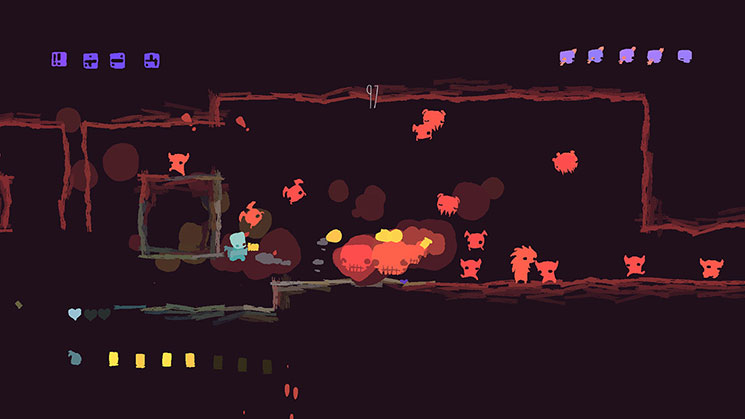 GoNNER was originally on track to release on Switch tomorrow in both North America and Europe. Unfortunately though, its release has been delayed.
One of the game's developers confirmed on Twitter that the launch has been pushed back. A final release date is up in the air.
Here's the official tweet:
I'm sorry to inform you we had to push the release a bit more, so it's not coming out tomorrow, I still don't know the final date tho! 🙁

— D!TTØ @Nordic (@dittomat) June 7, 2017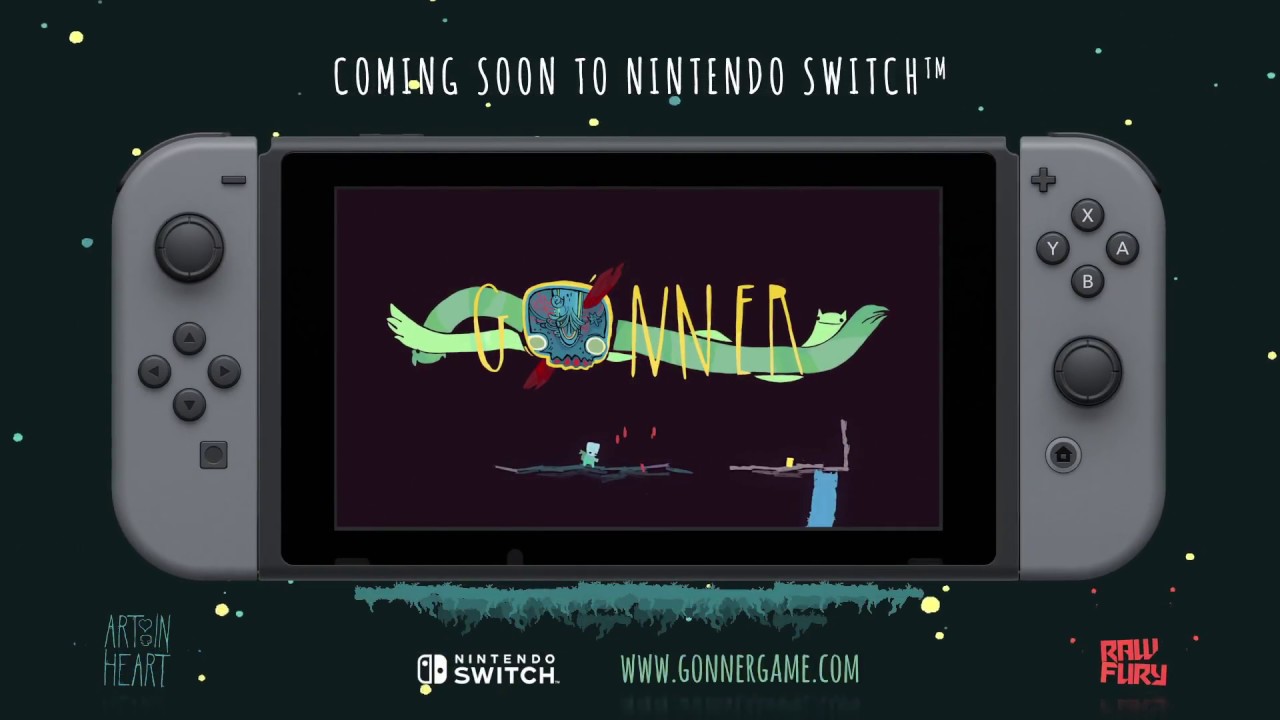 Update (5/29): The eShop listing has now updated to June 8. It'll line up with the North American release on the same day.
---
Original (5/17): Raw Fury's first Switch game appears to have a release date in Europe and Australia. Thanks to a listing on the eShop. GoNNER appears to be set for June 1. The game will cost €9.99 / AU$13.00.
We've yet to hear about a North American date for GoNNER at this time. There's a good chance it'll be out in the states on June 1 as well though – we'll keep you updated.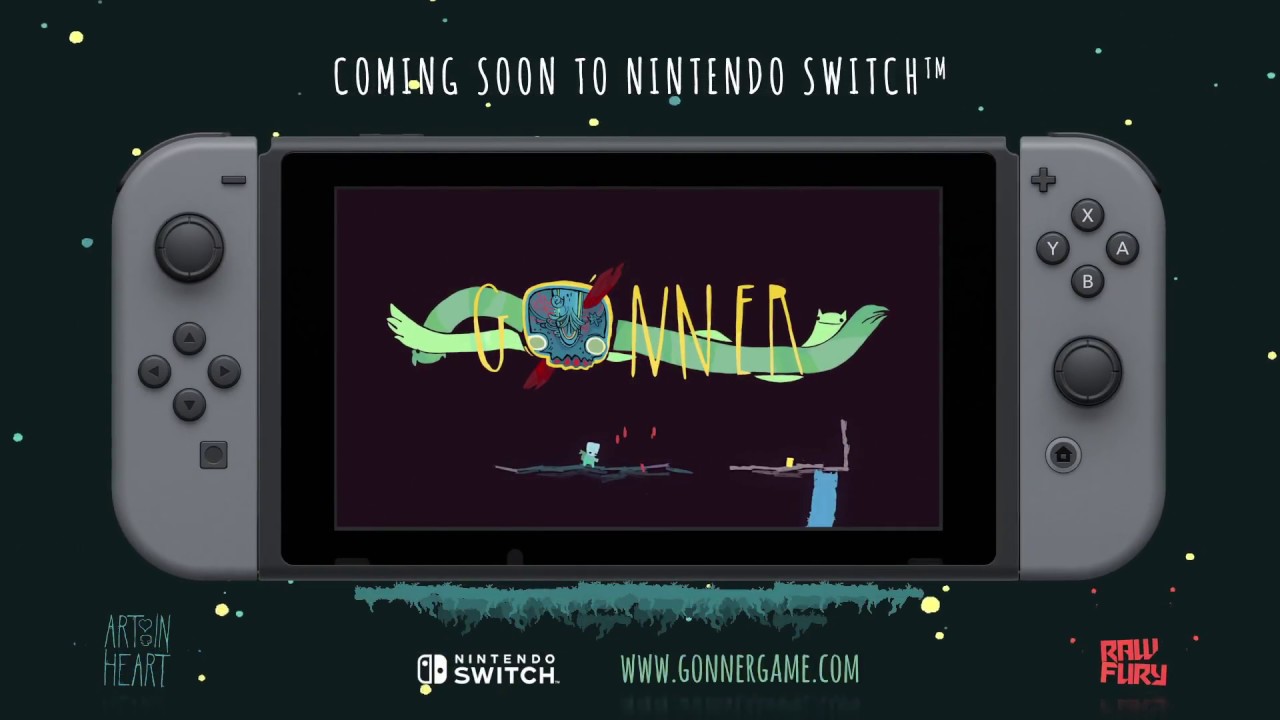 GoNNER is heading to the European Switch eShop on June 1. The game will be published a bit later in North America, but not by much.
Nintendo's website lists the stateside release of GoNNER for June 8. It'll cost $9.99.
Here's a lengthy overview:
GoNNER is a tough as hell score-based procedurally-generated platformer with roguelike elements. GoNNER is also a story about friendship between Ikk, Death, and a space whale named Sally.

You will die. A lot. This is by design, but it's not made to feel unfair. You'll eventually get the hang of GoNNER, so don't lose your head. But even if you do it's okay cause we have a lot of replacement heads you can use.