Google Maps now letting people play Pac-Man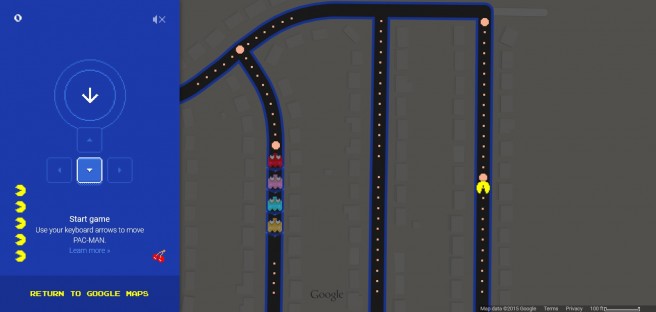 Google is getting things started early with April Fools' Day! It's now possible to play a game of Pac-Man by heading on over to Google Maps. You should see an option in the lower left-hand corner of the screen.
Keep in mind that you'll need to find an area with enough roads. Also, if you're unable to see a Pac-Man option, try another browser. I was personally having trouble in Chrome, but everything works perfectly in Firefox!
Leave a Reply