Grindstone – "Lost Lair" update out now on Switch (version 1.0.13.7658)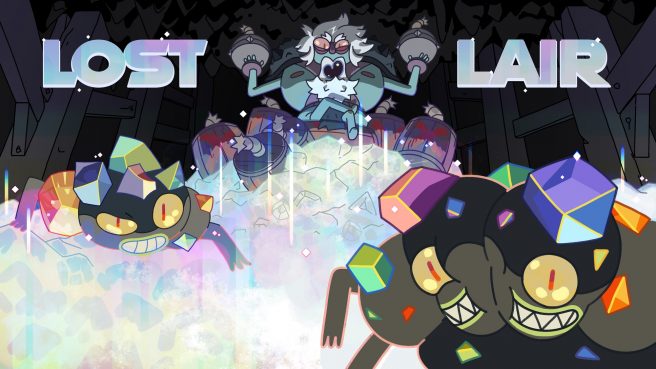 Grindstone's next major update, known as "Lost Lair", has just arrived on Switch. Version 1.0.13.7658 is out now.
The Lost Lair update includes new levels and challenges for Grindstone, as well as introducing new rewards and systems. We have further details below.
An abandoned mine located near the peak of Grindstone Mountain, the Lost Lair is a new locale for Jorj and players to explore once they have completed the main game. A familiar nemesis of Jorj has made the Lost Lair his home, and it's time for you to take him down once and for all.

The Lost Lair area includes:

20 new levels with new hazards such as TNT crates, molten-grindstone lava, and more
Scävengr, a new mini-boss who is half-Jerk, half-Grindstone will challenge your strategies
A new boss fight with Jorj's rival Jjary, including a new encounter cinematic

The Lost Lair update is also bringing a new weekly community challenge system where players can unlock cosmetics! Introducing Döttie's House, home to Jorj's family, where Grindstone players will be able to complete weekly challenges to unlock silly and stylish hats that can be mixed and matched with any armor set in the game. These cosmetics will be exclusive to the week of their release, and can only be unlocked by completing that week's challenge.
Check out a trailer for the new Grindstone update below.
Source: Capybara Games PR
Leave a Reply