Capybara has issued a new 1.0.12.6494 update for the Switch version of Grindstone. It includes Valentine's Day content and more.
Here are the full patch notes:
The puzzler-battler Grindstone is among the new titles released on Switch today. For a look at some footage, check out the video below.
Grindstone is out now on the Switch eShop.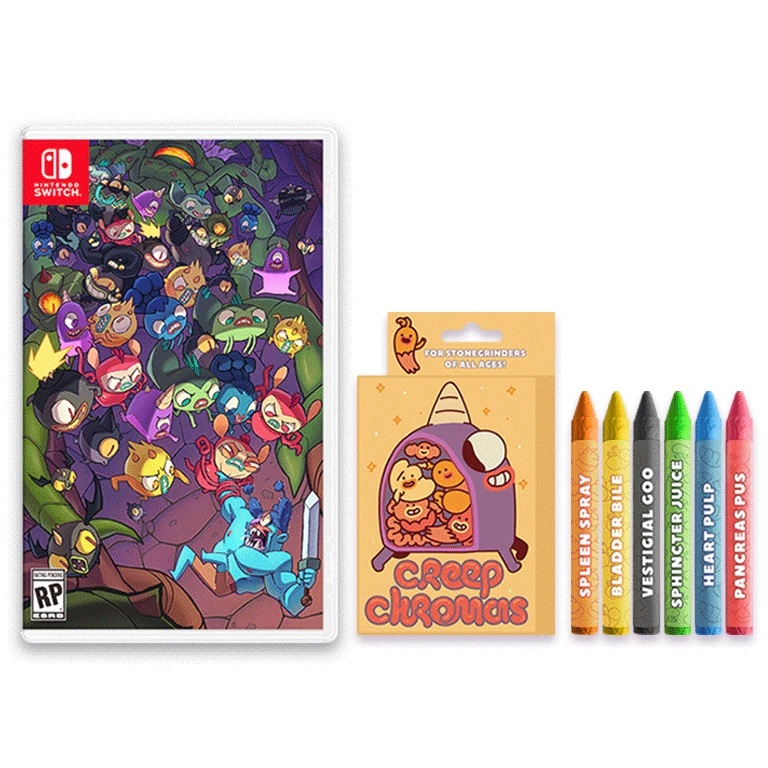 Grindstone is dropping on the Switch eShop today, but a physical version has now been confirmed as well. iam8bit and Capybara are teaming up on the boxed version, which comes with an exclusive set of custom creep-gut-colored crayons. Sam Webster's original music for Grindstone is also being released as a double LP, featuring original artwork by Nuri Durr.
Both will begin to ship in 2021. Pre-orders are already open here.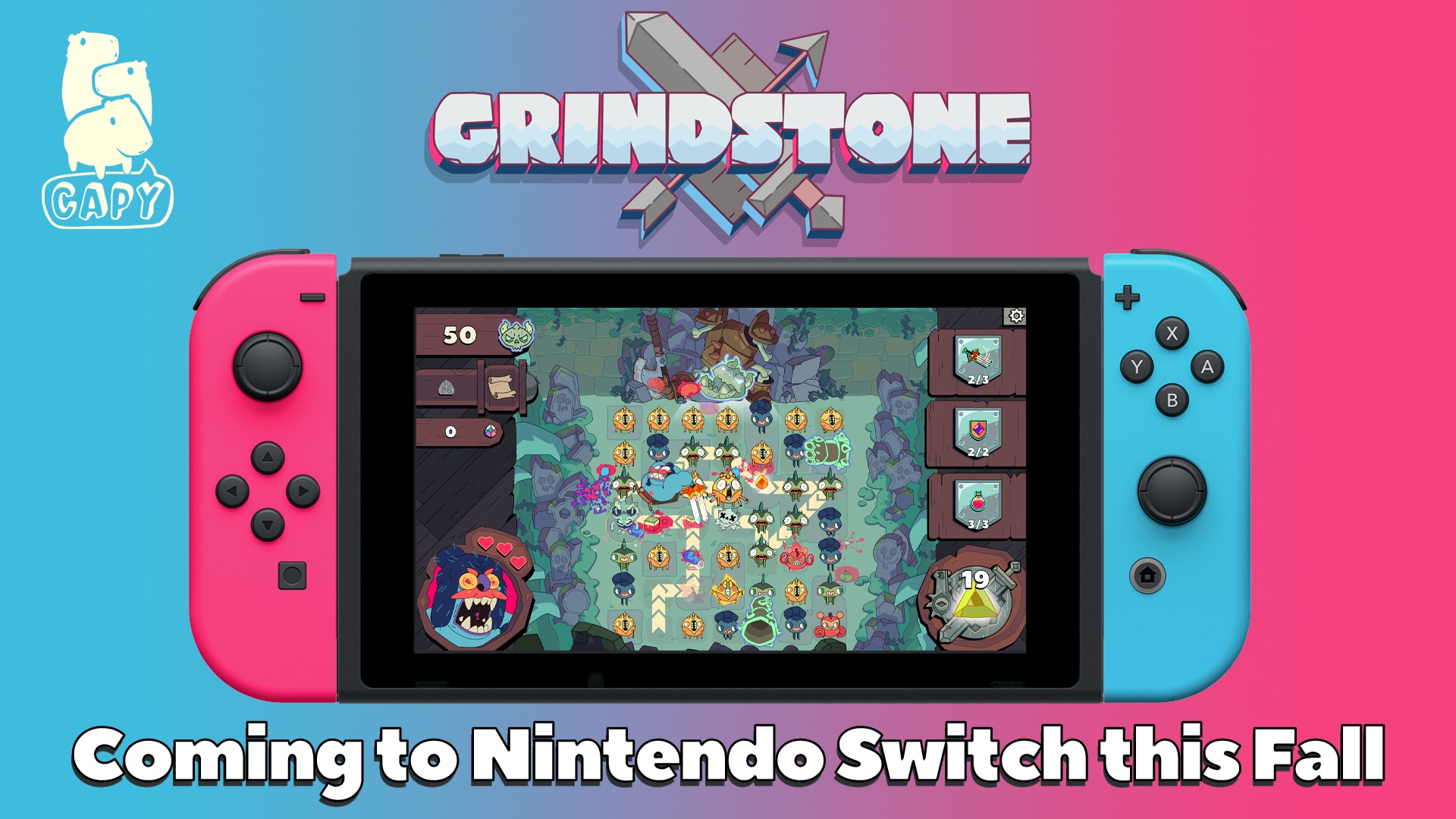 Cappybara Games has dated the Switch version of its puzzle-battler Grindstone. Previously planned for the fall, the title will now be launching today.
Here's some information about the game: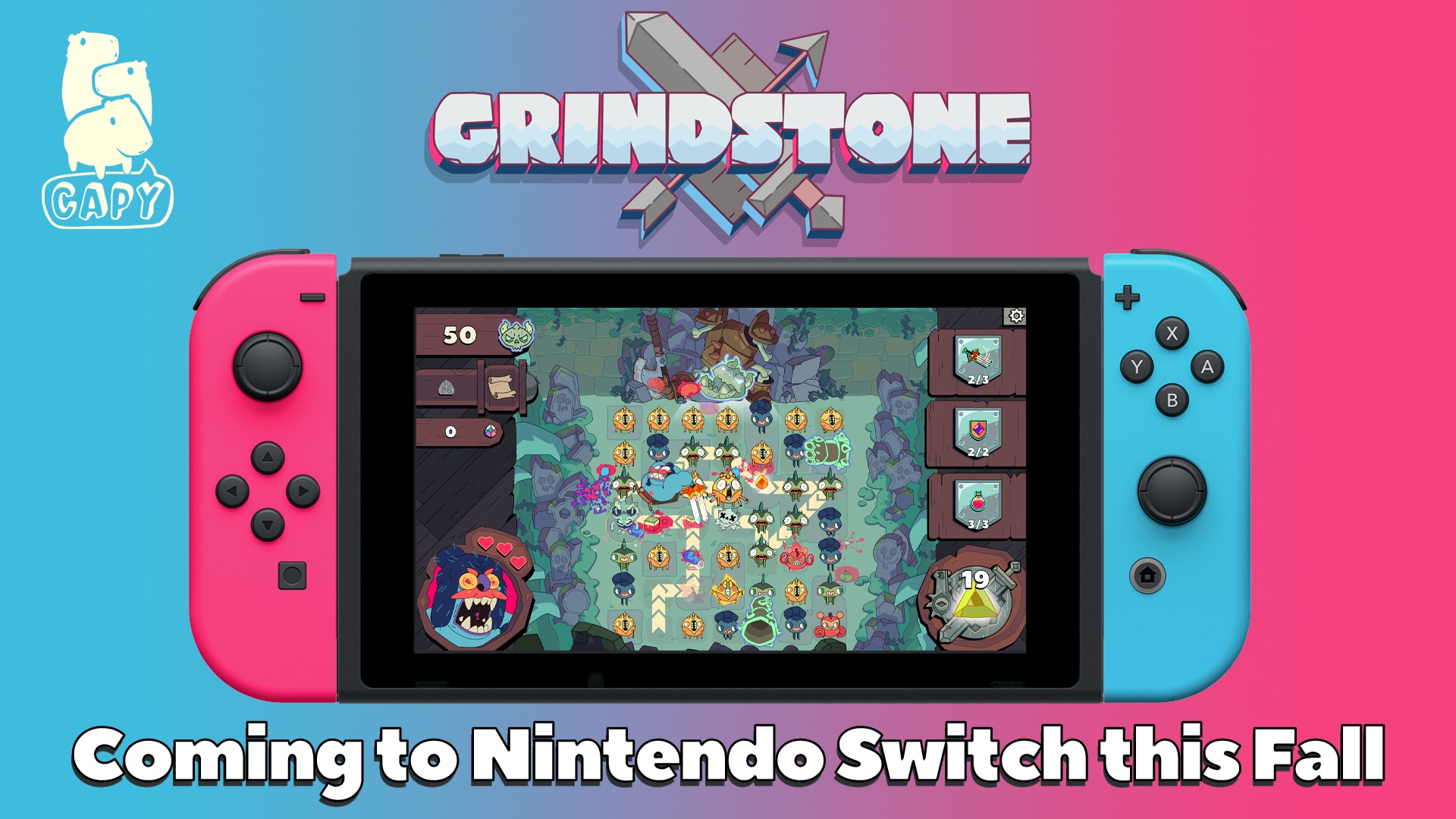 Capybara Games recently announced the puzzle title Grindstone for Switch, and the studio sent out a new developer gameplay walkthrough for Gamescom 2020. Check it out below.
Grindstone arrives on Switch this fall.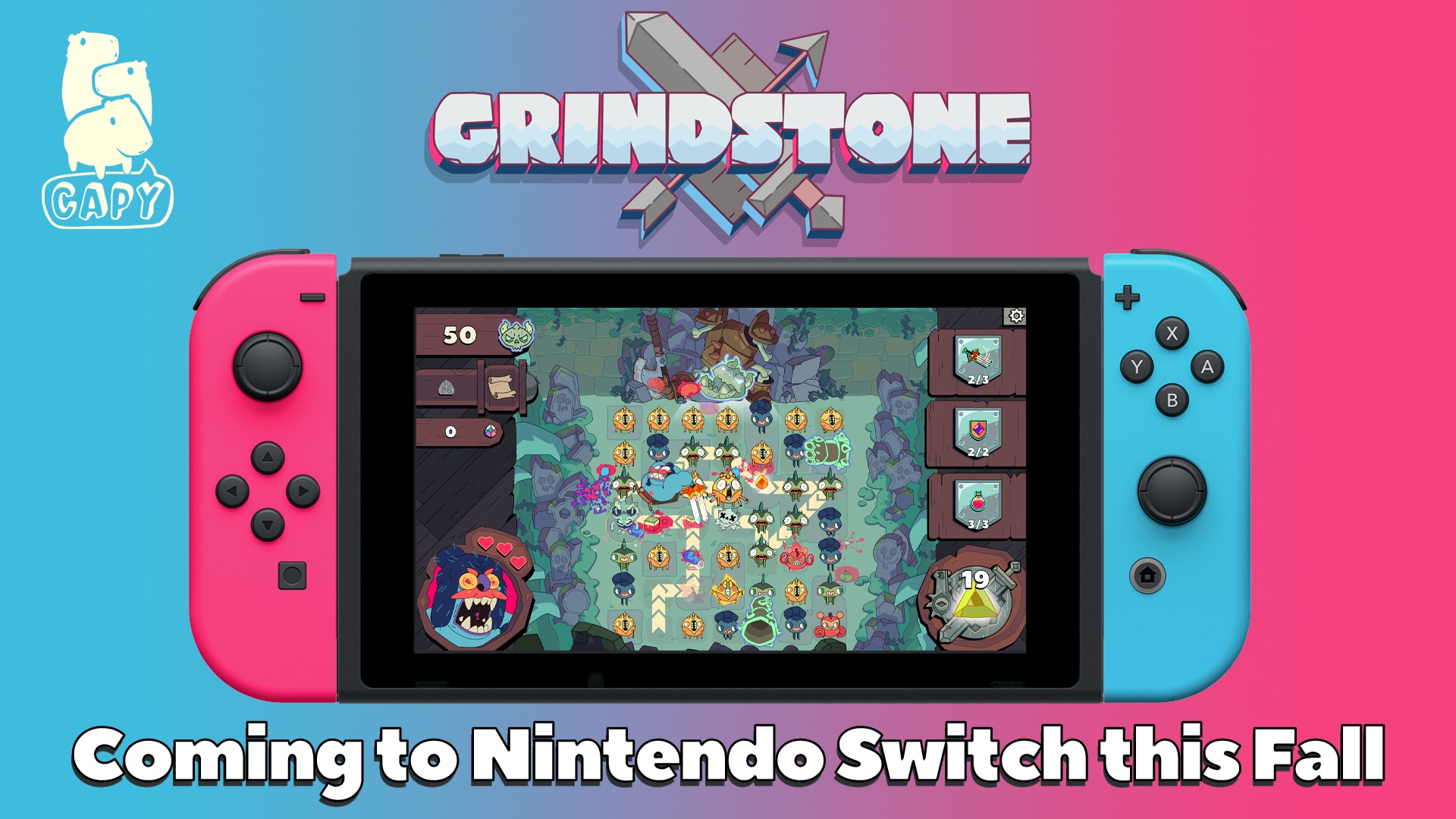 The colorful puzzle title Grindstone is making its way to Switch, Capybara Games has announced. It's slated for release this fall.
Here's the full announcement and trailer: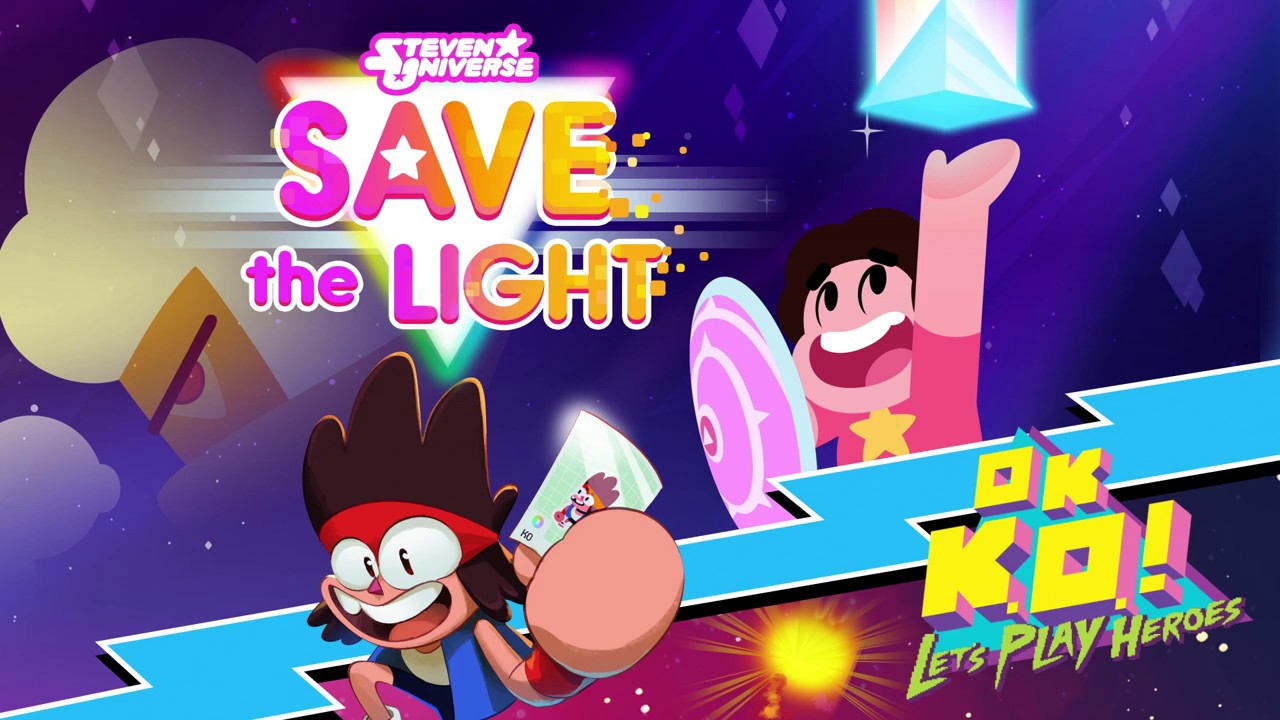 Steven Universe Save The Light and OK K.O.! Let's Play Heroes made it to the Switch eShop last October. Many months later, a physical copy is now available at retail. The package contains both games on a cartridge.
Here's some information about the two titles plus a trailer: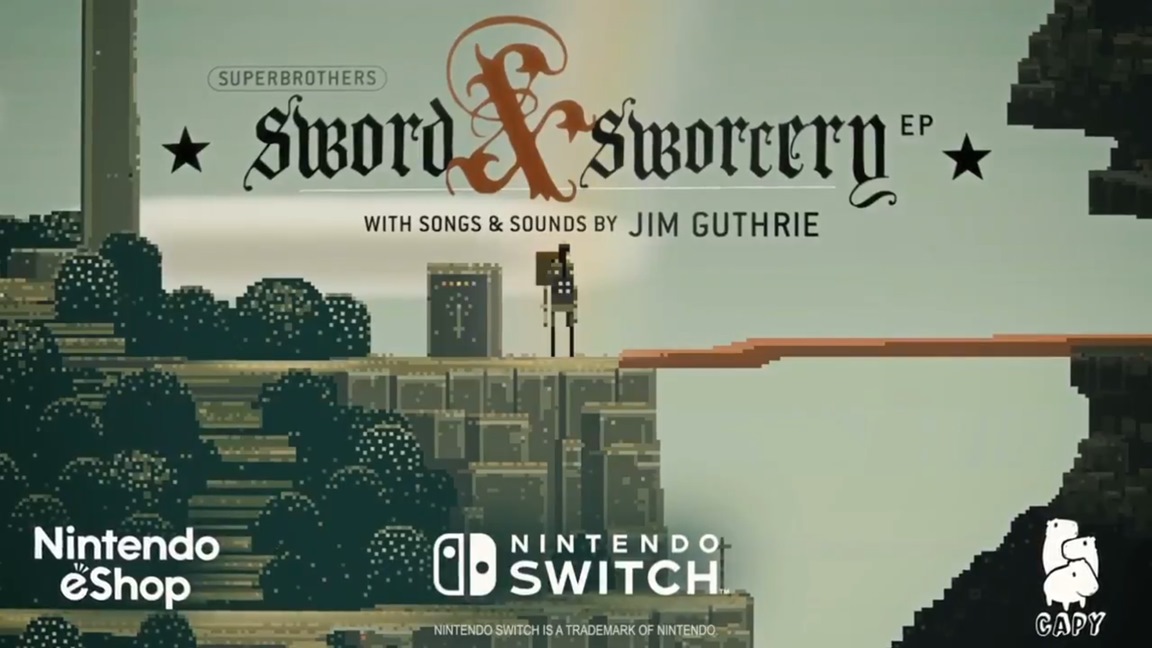 Superbrothers: Sword & Sworcery EP made it to the Switch eShop at the end of last week. Have a look at some footage below.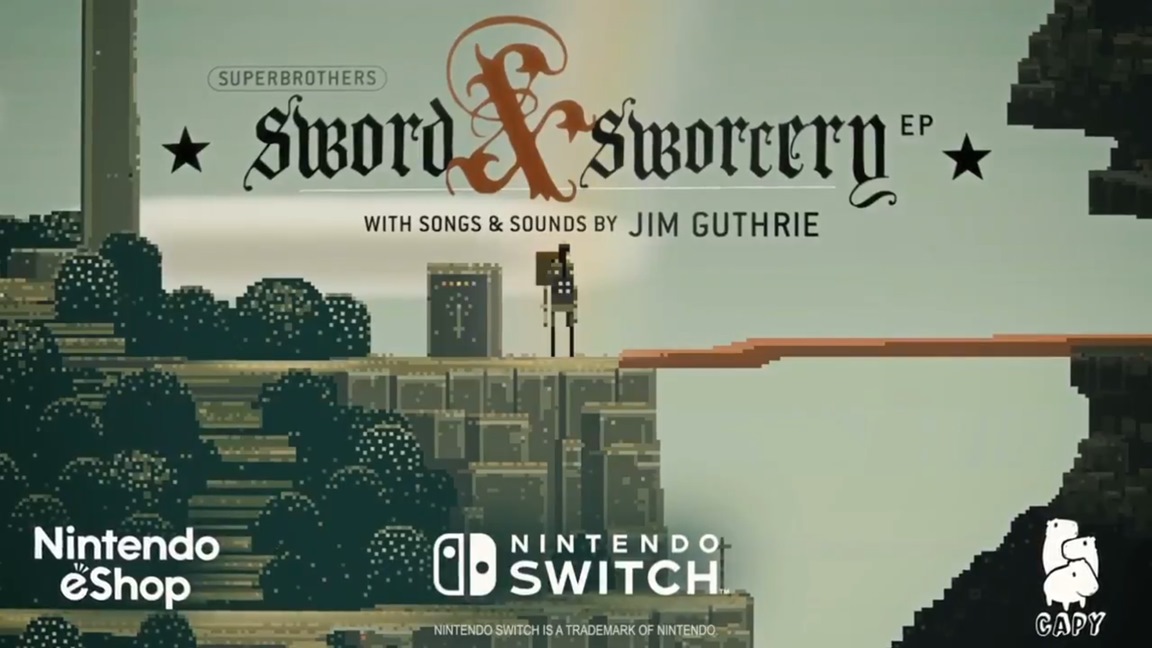 Superbrothers: Sword & Sworcery EP was added to the Switch eShop yesterday. View the game's launch trailer from Capybara Games below.
Superbrothers: Sword & Sworcery is now on Nintendo Switch! pic.twitter.com/aiag3cpcx5

— CAPY (@CAPYGAMES) November 30, 2018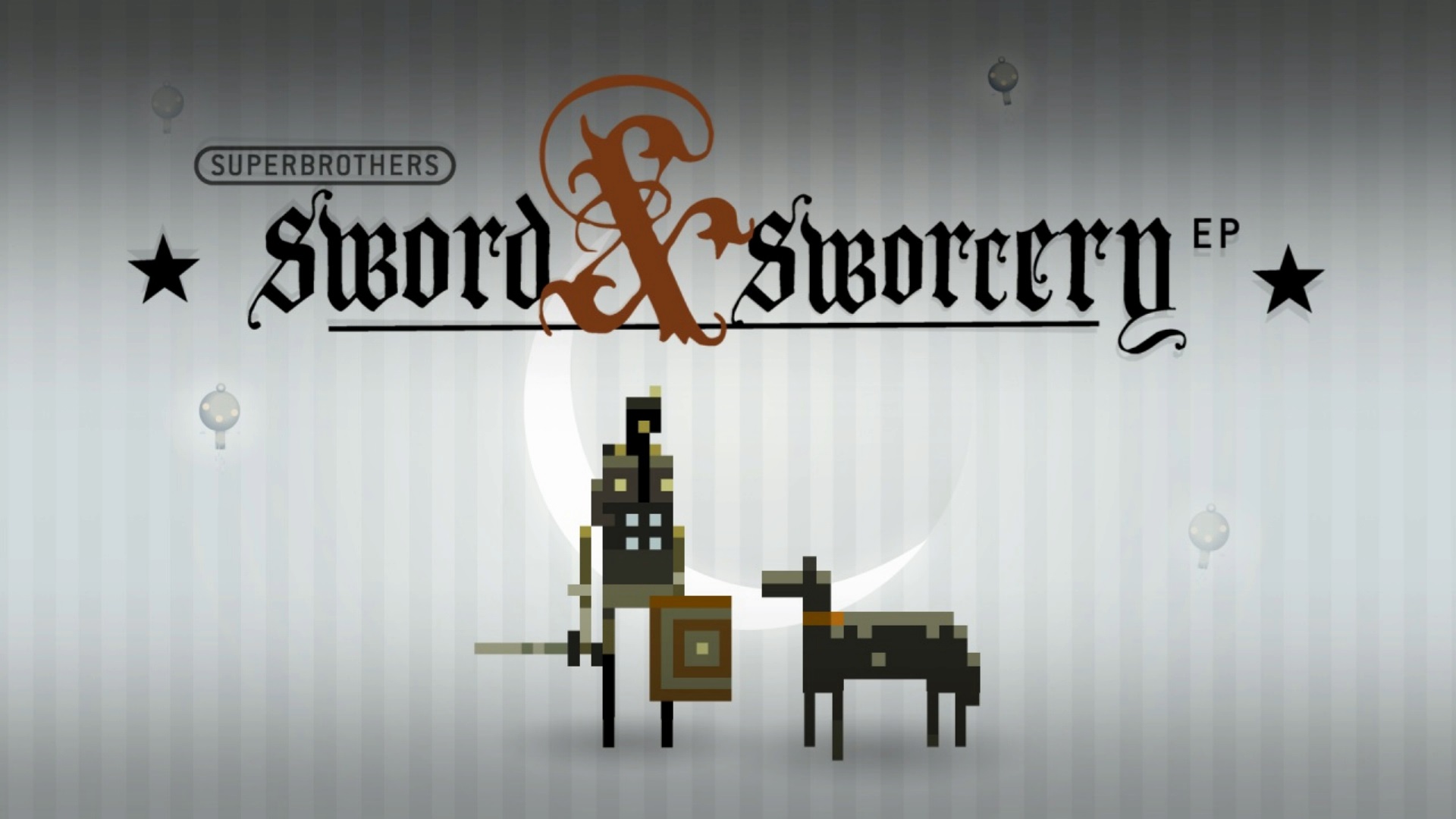 Superbrothers: Sword & Sworcery EP was announced for Switch back in August only for it to have not been mentioned since. We did hear that it was supposed to land on the eShop sometime this month, but Capybara Games never confirmed a specific date. Listings on the eShop now indicate that the title is due out next week.
Over on the North American and European stores, Superbrothers: Sword & Sworcery EP is listed for release on November 30. The Australian eShop has it down for one day later – December 1.