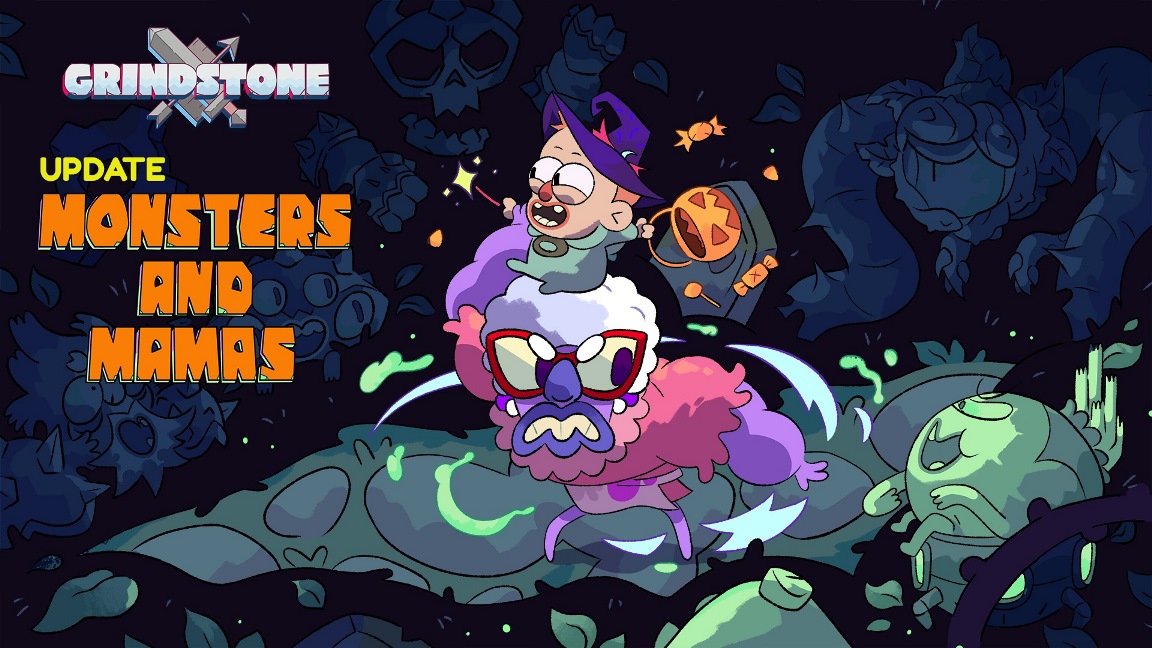 A pretty major update has gone live for the puzzle-battle Grindstone, known as "Monsters and Mamas". It's highlighted by the game's first-ever alternate playable character, a new Boss Blitz mode, new Daily Grind rewards, and a high-contrast accessibility feature.
Here's some additional information: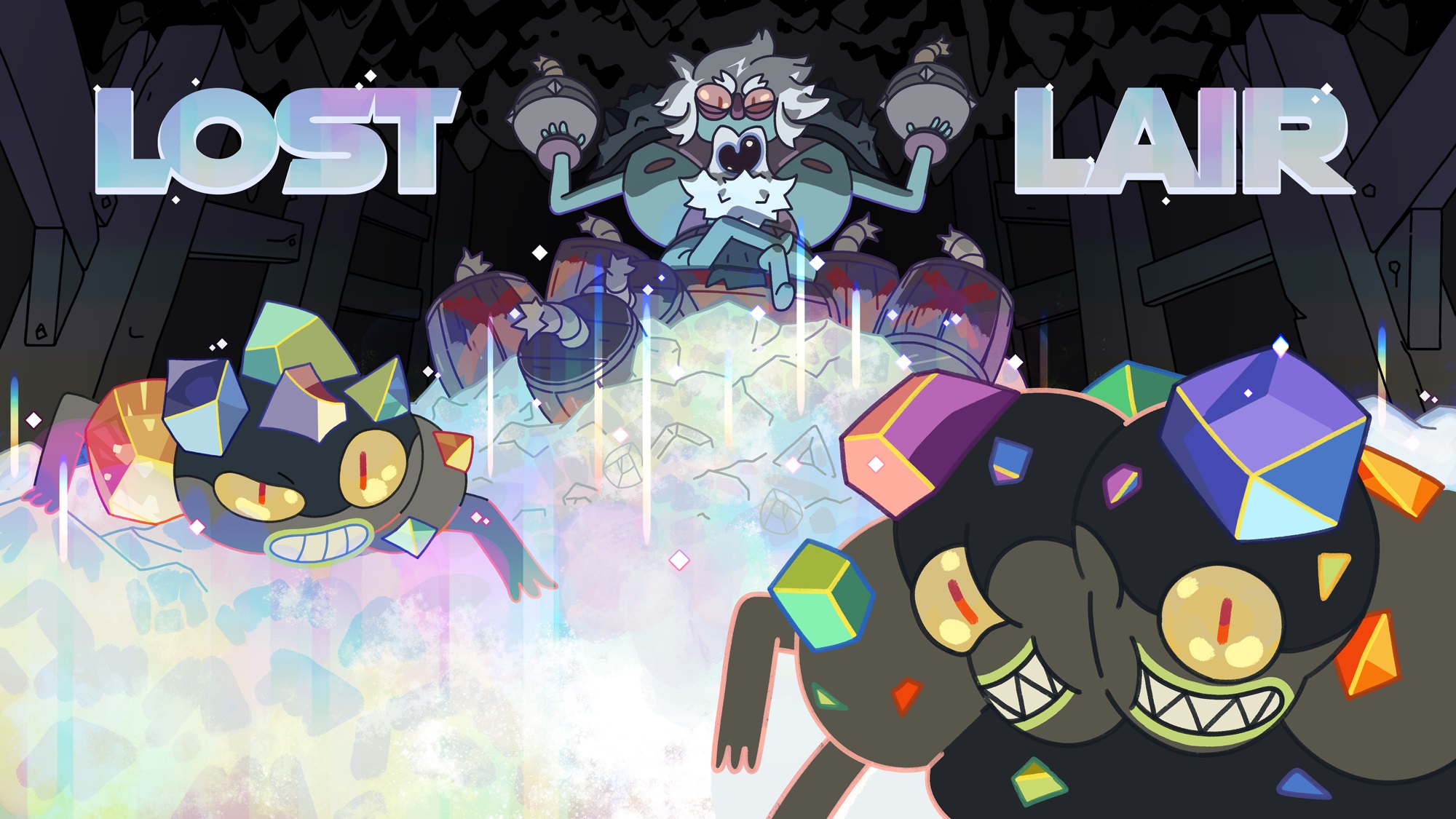 Grindstone's next major update, known as "Lost Lair", has just arrived on Switch. Version 1.0.13.7658 is out now.
The Lost Lair update includes new levels and challenges for Grindstone, as well as introducing new rewards and systems. We have further details below.
Capybara Games has announced that Grindstone, its puzzle game for Switch, has received a new update titled "Fortune Grind".
Here's what's included in version 1.0.13.6948:
Capybara has issued a new 1.0.12.6494 update for the Switch version of Grindstone. It includes Valentine's Day content and more.
Here are the full patch notes:
The puzzler-battler Grindstone is among the new titles released on Switch today. For a look at some footage, check out the video below.
Grindstone is out now on the Switch eShop.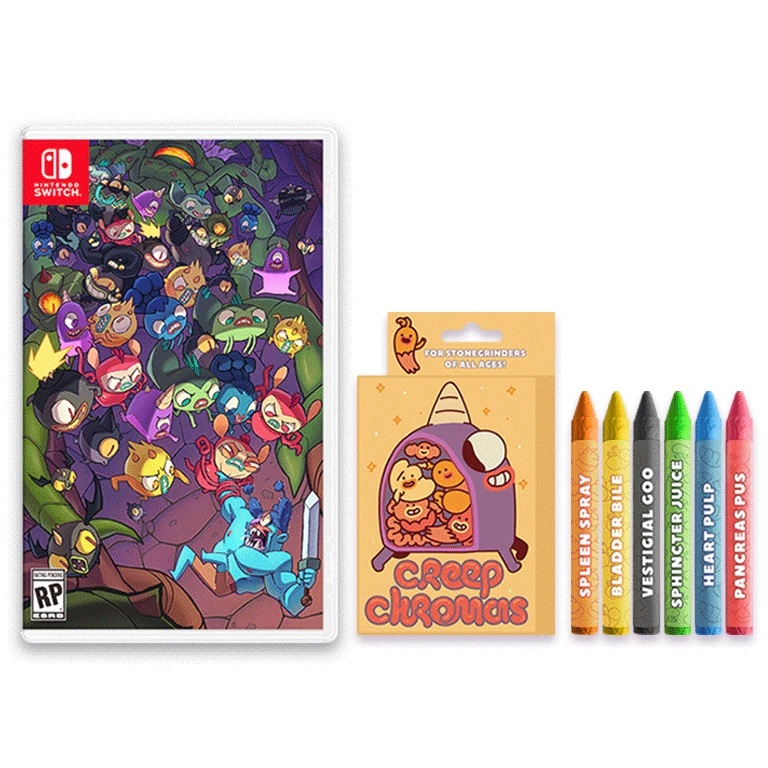 Grindstone is dropping on the Switch eShop today, but a physical version has now been confirmed as well. iam8bit and Capybara are teaming up on the boxed version, which comes with an exclusive set of custom creep-gut-colored crayons. Sam Webster's original music for Grindstone is also being released as a double LP, featuring original artwork by Nuri Durr.
Both will begin to ship in 2021. Pre-orders are already open here.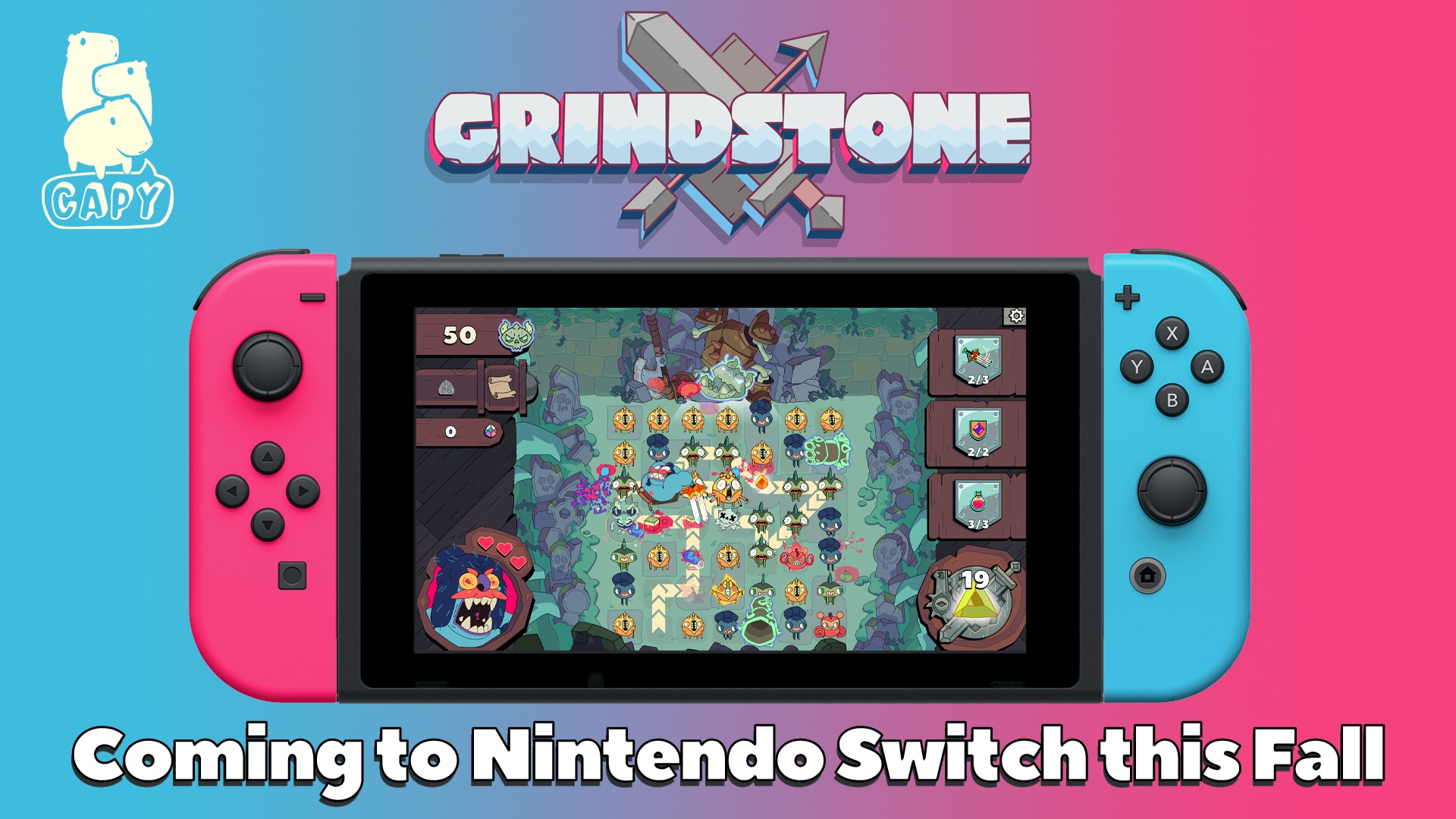 Cappybara Games has dated the Switch version of its puzzle-battler Grindstone. Previously planned for the fall, the title will now be launching today.
Here's some information about the game: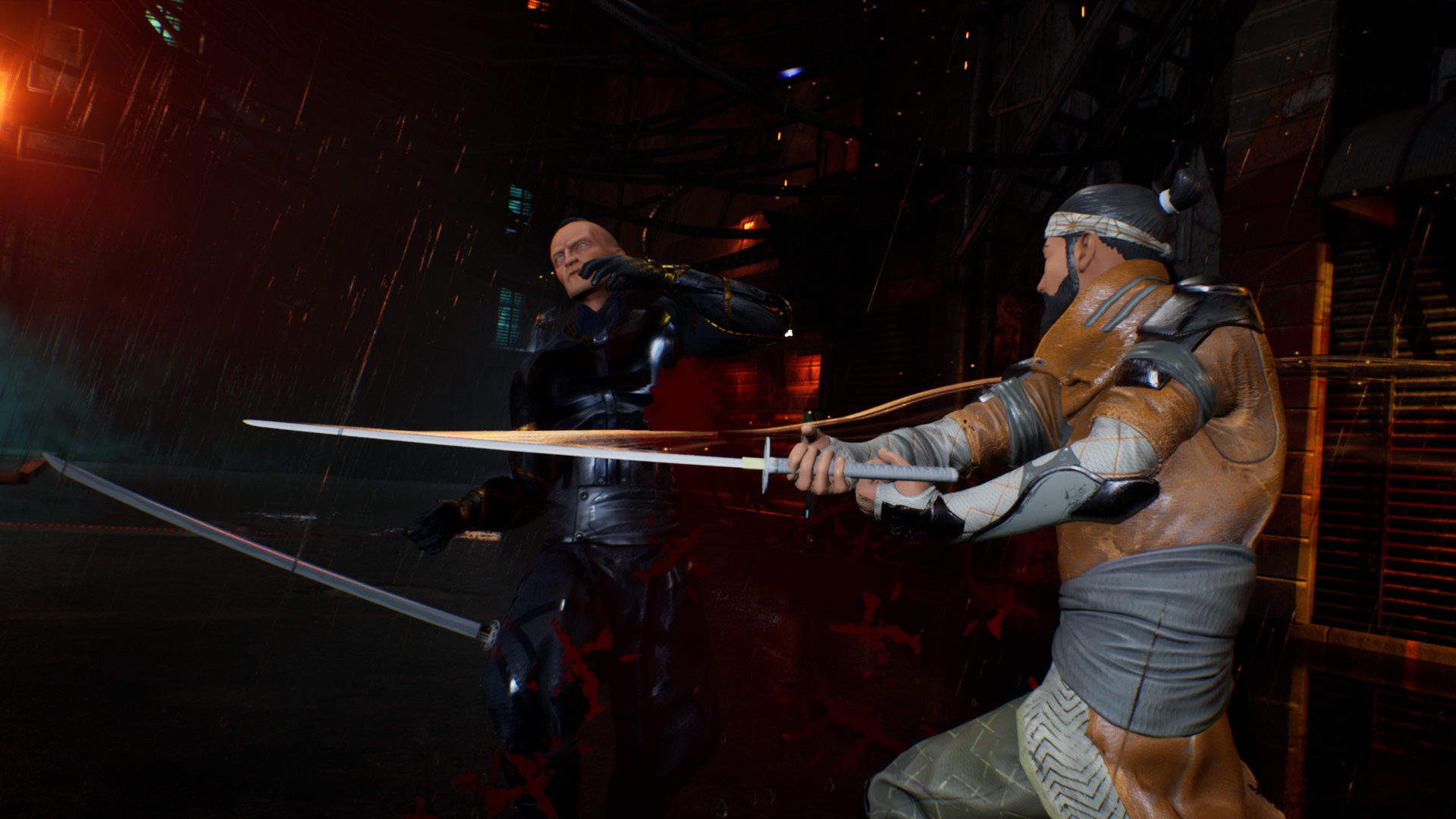 Publisher Grindstone and developers Triple Hill Interactive and Toko Midori have released a new gameplay walkthrough video for the one-hit-kill sword fighting game Die by the Blade. View the video below.
Die by the Blade was recently secured for Switch release via Kickstarter. We have more information about the project here.
Grindstone, Triple Hill Interactive, and Toko Midori Games have managed to secure funding for Die by the Blade. The 1v1 action fighting game recently joined Kickstarter where the campaign raised $20,000, securing a release on Switch.
We have the following overview and trailer for Die by the Blade:
The action combat flight simulator Air Missions: HIND was announced for Switch earlier this year. We now have confirmation that the game drops today in Europe, followed by North America on September 24.
Here's some information about Air Missions: HIND as well as a trailer: