GTA: The Trilogy – The Definitive Edition details, including Switch features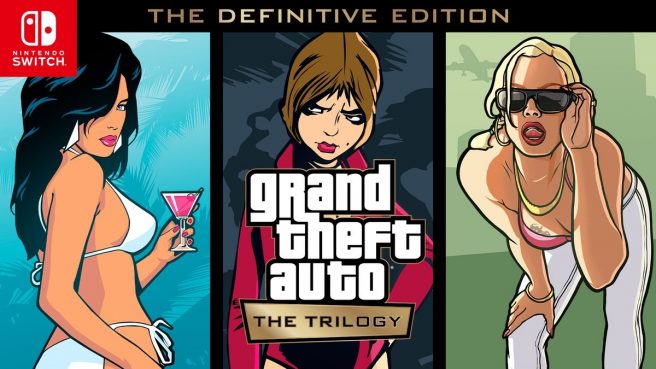 Rockstar Games has shared more details on GTA: The Trilogy – The Definitive Edition, including Switch-specific features.
The package contains enhanced versions of Liberty City, Vice City, and San Andreas. They'll come with GTAV-inspired modern controls, visual improvements such as resolution upgrades and improved visual fidelity across the world, and more.
Digging more into the gameplay, players can look forward to modern control upgrades, including improvements to targeting and lock-on aiming, updated Weapon and Radio Station Wheels, and updated Mini-Maps with enhanced navigation allowing players to set waypoints to destinations. For the Switch version of GTA: The Trilogy – The Definitive Edition, gyro aiming is confirmed as well as touch screen camera zooming, pans, and menu selections.
As for the graphics, the games have a rebuilt lighting system with improved shadows, weather, and reflections, upgraded character and vehicle models, and new higher resolution textures across buildings, weapons, roads, interiors, and more. Environmental upgrades are in place with new foliage, smoother surfaces, and increased draw distances.
We also have confirmation that Grove Street Games developed the remasters. Additionally, they've been made in Unreal Engine as previously rumored.
As previously mentioned, Grand Theft Auto III – The Definitive Edition will launch digitally for Switch on November 11. A physical version will follow on December 7. Watch the first trailer here.
Leave a Reply