Guitar Hero Live song reveals – July 14 song reveals, GameStop pre-order bonus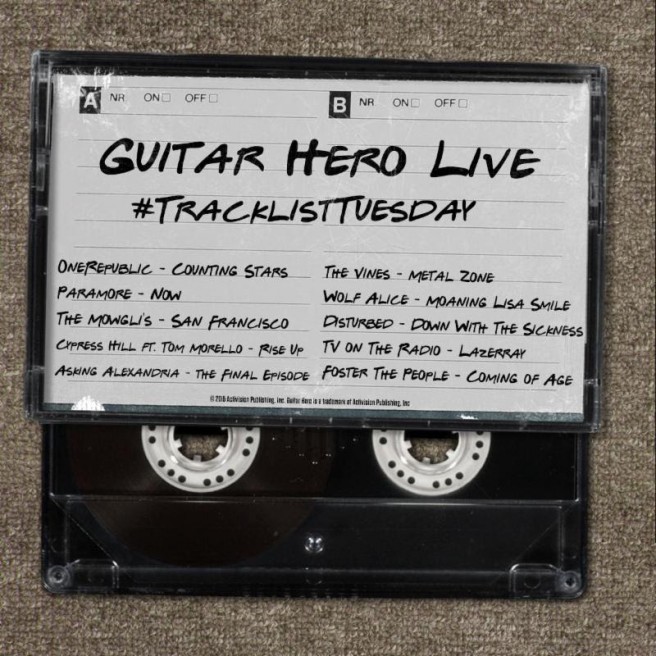 Today, Activision announced another set of songs that will be included in Guitar Hero Live. Each one is listed below.
OneRepublic – Counting Stars
Paramore – Now
The Mowgli's – San Francisco
Cypress Hill ft. Tom Morello – Rise Up
Asking Alexandria – The Final Episode
The Vines – Metal Zone
Wolf Alice – Moaning Lisa Smile
Disturbed – Down With the Sickness
TV On The Radio – Lazerray
Foster the People – Coming of Age
Activision has also confirmed a pre-order bonus for Guitar Hero Live. By pre-ordering the game at GameStop, consumers will receive a free 30 day Pandora One Premium Trial. Those who have already reserved Guitar Hero Live also qualify for this promotion. You can visit a local GameStop at which the pre-order was made and pick up a trial code from a Game Advisor.
Guitar Hero Live launches on Wii U this fall.
Source: Activision PR
Leave a Reply