Hideki Kamiya is now a vice president at PlatinumGames, studio still open to continuing with Bayonetta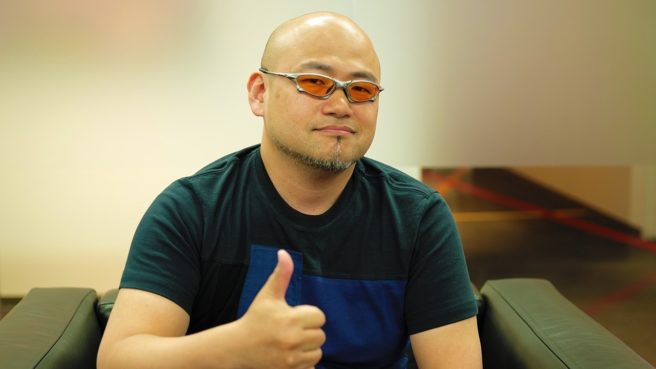 Bayonetta and The Wonderful 101 director Hideki Kamiya has a new position within PlatinumGames. IGN reports that he's a vice president at the company, but is also "working on the mentorship and development of staff" in addition to assisting studio lead Atsushi Inaba in planning the studio's future.
Kamiya is still working on games despite his new role. For his next project, he wants to create "something that really waves the Kamiya banner proudly. A game where you will know instantly that it came from me."
Inaba, who spoke to IGN, also reiterated the possibility of continuing with the Bayonetta series:
"We enjoyed working on Scalebound and we want to sort of continue to explore that type of new genre. At the same time, you know, were we to continue Bayonetta, we have a certain fan base that really wants to play that kind of game, and if we were to develop that we'd want to give them the experience that they're looking for."
Thanks to Jake for the tip.
Leave a Reply