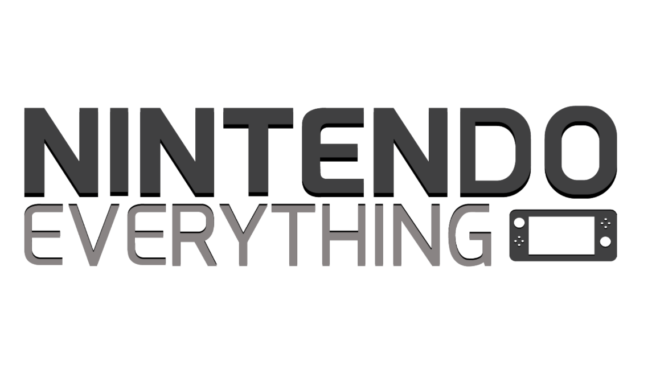 Submissions are now closed. Thanks to everyone who expressed interest!
---
Despite being more tired and busier than ever before, I want us to be able to try new things and possibly return to old things. However, we can't get much done unless we bring on some additional help. I've realized that we need to bring some fresh folks on board as well to sort out some vacancies.
With that in mind, we are looking to add some new volunteers, and we have more openings than in the past – at least at one time. Ranked in terms of priority, we currently have the following positions available:
News editor
News is Nintendo Everything's bread and butter. As soon as something important pops up, we like to cover it as quickly as possible. If there's everything I've come to realize over the past many years, it's that news can happen at any point, at any hour of the day.
Having said that, we're looking to bring in at least one news editor to help us cover the night shift. You'd be responsible for the following times at least 2-3 times per week:
– 9 PM PT – roughly 12 AM PT
– 12 AM ET – roughly 3 AM ET
– 5 AM in the UK – roughly 8 AM in the UK
– 6 AM in Europe – roughly 9 AM in Europe
– 2 PM in Australia (GMT+10) – roughly 5 PM in Australia (GMT+10)
We know that this slot isn't for everyone, but we've worked with some fantastic people previously who have enjoyed those hours. It may also be more suitable for folks in Australia simply due to timing, but we're open to working with anyone (most have actually been on the East Coast in the past!).
Japanese Translator
We've been posting translations on the site for quite some time now. This includes Famitsu coverage, Nintendo Dream interviews, and much more. The problem we've run into lately is that there's more news coming in at once, and we can't take on everything we're coming across as things stand now, especially in a timely fashion. By adding at least one more Japanese translator, we're hoping to ease the burden and more evenly spread out tasks.
Moderator
Our comments section has probably been ignored way longer than it should be. I had been the only person looking over things in the past, but there's been so much going on and my responsibilities have continued to increase, so I admit that this area of the site has been neglected. Since the site has been around for over a decade, I think it's time we brought in a dedicated moderator to look over the comments. We may also need to rethink what is / isn't being censored – right now we just have the default word list.
YouTube
This opening is slightly less defined than all of the roles above, but it's something we'd like to seriously think about. We're absolutely fine as is and news will always be our top focus, but I'd love to expand our video efforts – even if by only a little.
I personally ran a news show for a short time, along with a podcast, but both were cut (at least for now) since I just haven't had the time for them. Having a dedicated person involved with our YouTube efforts would be very interesting. Would we again have a news recap show and / or podcast? A new series? Right now I can't say. Maybe one of you has an interesting idea for a video or an original series that we can work on together. We're open to new ideas!
---
A note on compensation
For the most part, Nintendo Everything has operated on a mostly volunteer basis. However, we have been (very) slowly changing this by providing compensation. This especially applies to translators due to the amount of work involved. We're ultimately a really small business, so our means are unfortunately limited when all is said an done. Nintendo Everything still partners with people primarily in a volunteer fashion, but we're looking to eventually move towards more compensation and we've already been making strides in that area.
---
Last notes
Just to reiterate, the positions above have been ranked in terms of priority and what we're looking to get nailed down as soon as possible – the night shift being the most important. E3 is also quickly approaching, so the chaos will only increase here over the next few weeks. Please be patient and bear with me as I sort through everyone's messages. It may take some time, but I will attempt to respond to every message as soon as possible.
---
How to apply
Phew, that's all done with. I'm probably forgetting something, but now that everything has been explained, how can you apply? If you're interested in any of the positions above, reach out to us through our contact form here. Please be sure to select "Site Position" as the subject, and in the first line of the comment box, indicate which position you're interested in.
The options are as follows:
Position: News Editor
Position: Japanese Translator
Position: Moderator
Position: YouTube
Please make sure that the first line of the "Comment" section has one of the four included.
Example:
=Comment (required)=
Position: Moderator
— Message below here —
The initial message can be brief – just introduce yourself and reiterate which position you're pursuing.
---
We'll personally follow up with everyone with additional information – including how to proceed – as soon as possible. Thanks for your interest in advance!
Leave a Reply