Hogwarts Legacy dev promises good things for the Switch version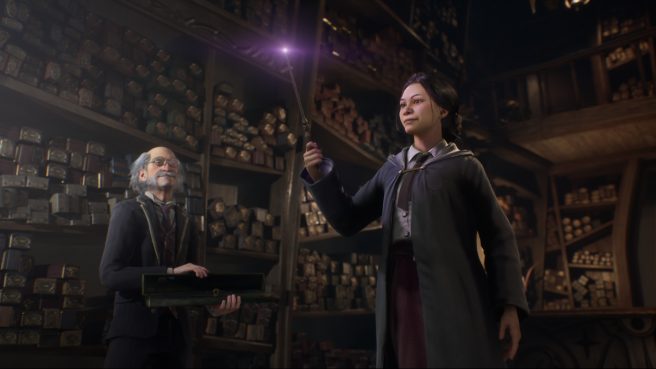 Hogwarts Legacy is about to make its debut, but the Switch version will have to wait a bit longer. In fact, we actually don't really know much about the game on Nintendo's console. It should have just about all of the same content as other platforms, but some ports on the system can be hit or miss when it comes to technical performance.
Troy Johnson, a designer on the game, does at least seem to have high hopes. Johnson was asked about the Switch version of Hogwarts Legacy in an interview with Italian site Multiplayer, and shared the following:

"The Switch version is going to be awesome, it sure will be. We are doing everything in our power to make sure that each version is beautiful, that it is well optimized and above all that it is faithful to the idea we had of the title. And in the end it will be exactly the title we want."
Johnson's words were translated using Google Translate (which we generally don't like doing), but you should get the general gist. Hopefully we'll get a proper look at the Switch version of the game sometime within the next few months.
Hogwarts Legacy will be available for Switch on July 25, 2023.
Leave a Reply