HORI releasing Link and Toad Mario Kart 8 wheels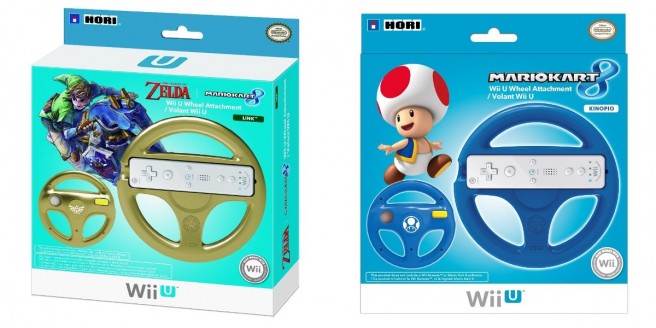 HORI is bringing out two new Mario Kart 8 racing wheels in just a few weeks. Over on Amazon, Link
and Toad
wheels are listed for release on July 6. Pricing is set at $14.99 and $11.99 respectively.
Both accessories are officially licensed by Nintendo and act as attachments for the Wii Remote. They come equipped with a trigger button on the underside of the attachment to make the B button easily accessible. Additionally, they are optimized/designed for use with Mario Kart 8.
A few photos of the Link and Toad Mario Kart 8 wheels can be found in the gallery below.
Leave a Reply