Hotel Dusk team's Chase: Cold Case Investigations coming west this fall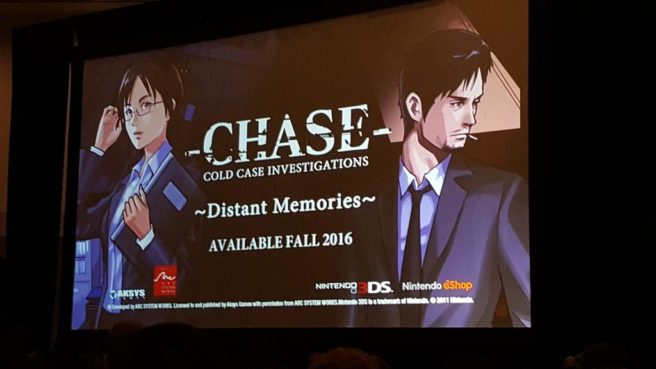 In May, Chase: Cold Case Investigations – Distant Memories released on the Japanese 3DS eShop. It was a new game from Arc System Works, with Hotel Dusk: Room 215 director Taisuke Kanasaki and former CING employees on board for the project.
Today, Aksys Games announced at its Anime Expo panel that the title will be heading west. It'll be available this fall on the eShop.
Chase: Cold Case Investigations stars detectives Shounosuke Nanase and Koto Amekura as they investigate a reopened case about an explosion and death. It was originally determined to be an accident, but an anonymous caller informs the division that it was actually murder.
Here's one of the Japanese trailers for the game:
Leave a Reply