How New Super Lucky's Tale ended up on Switch, and how Nintendo helped along the way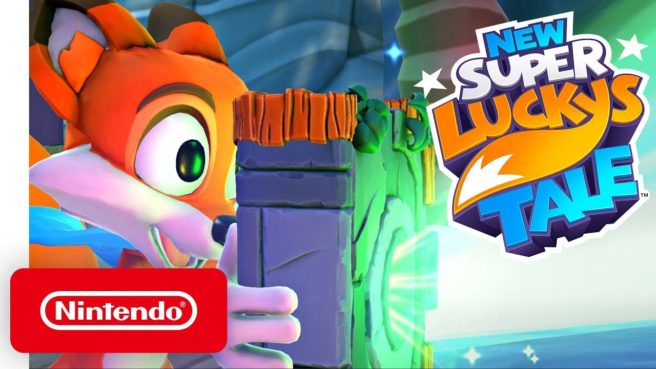 New Super Lucky's Tale has had an interesting journey to Switch. Originally, the game released on Xbox One and PC as simply Super Lucky's Tale, and Microsoft handled publishing. Now Playful is putting the finishing touches on the new version of the game exclusively for Switch, and will be in charge of releasing the game directly.
Speaking about the origins of New Super Lucky's Tale on Nintendo's console, director Dan Hurd told Nintendo Everything:
"After the launch of the last Lucky game (Super Lucky's Tale on Xbox One), we felt like there was more we wanted to accomplish with the franchise. Every team member voiced how passionately they felt about spending more time so we could create the definitive version of a Lucky game.

In order to achieve this, we had to find a way to do it on our own. Playful supported that passion by investing our own money and time to reimagine and expand the game in all the ways we were excited about. A lot of work went into this game, and we truly hope players enjoy playing it as much as we enjoyed making it!

The Nintendo Switch is the perfect platform for New Super Lucky's Tale. Its broad player base fits the style and genre of the game we're making, and we believe its community has a hunger (as we do) for more delightful platforming games. Plus, being able to take the game on the go is a huge added benefit!"
Hurd added that developer Playful "had a giant list of improvements, additions, and stories we wanted to tell, the scope of which went way beyond the traditional definition of a port." Because of this, we're getting what some may feel is more of a remake.
Nintendo itself played a pivotal role, as the company approached Playful "about helping Lucky reach as many players as possible," so the team "could not resist". Hurd said that the Big N's "support, passion, and excitement over New Super Lucky's Tale has been amazing." Between the initial announcement and everything since then, "Nintendo has helped to bring awareness of the game to millions of new players around the world".
New Super Lucky's Tale will have a digital release on the eShop, but also a physical edition in stores. Hurd noted that this became a reality "thanks to the support of Nintendo of America".
Leave a Reply