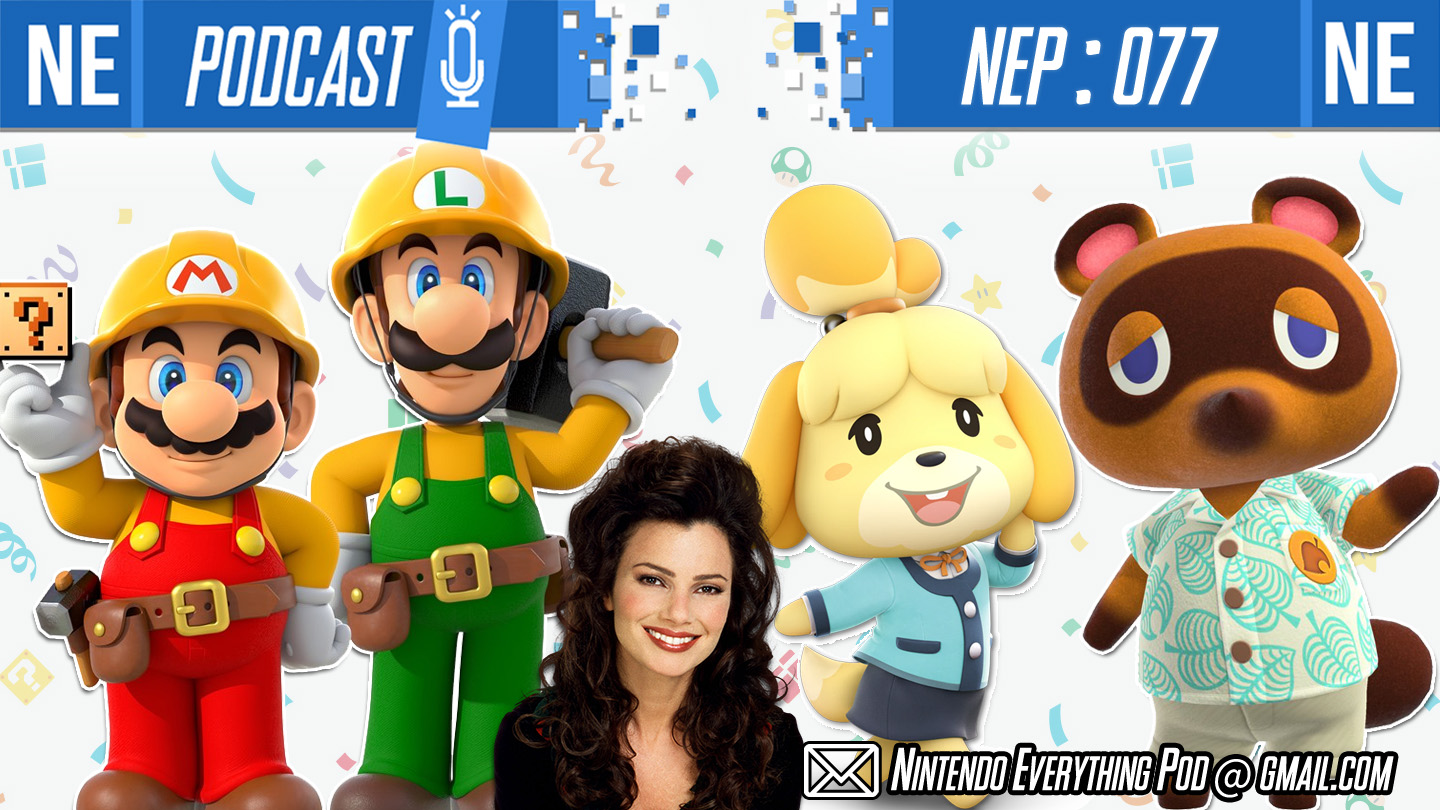 Hello my lovely listeners-as-a-service! This week on Nintendo Everything Podcast, we're bringing up the topic that Galen dubs, "evolving games". These are games like Splatoon 2 and Super Mario Maker 2 that are back-loaded with post-launch content. Is this new release and marketing strategy to keep a game topical good or bad? Why is it done? Is this a model that can sustain itself for years to come? We also have more Final Fantasy VII Remake impressions now that Oni Dino has beaten the game, and we go hypothetical in our listener mail segment with dream studios working on dream IPs.
If you're enjoying NEP, please consider giving us a 5 star review on Apple Podcasts, and share us with a friend. It's incredibly helpful in getting us exposed to new listeners through algorithms, so we would greatly appreciate your help. Thank you for listening!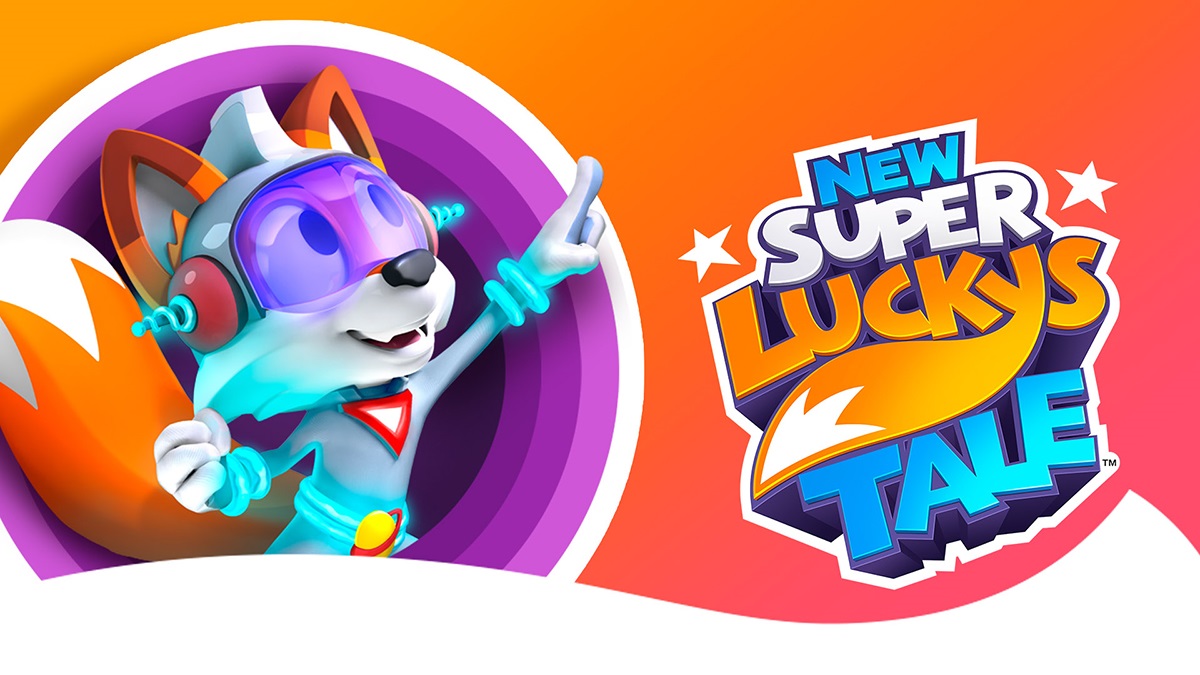 A new 3D platformer has just joined the Switch's library. New Super Lucky's Tale, coming from Playful, launched on the console yesterday.
New Super Lucky's Tale is an interesting release given its origins. What was once a Microsoft-published Xbox One and PC game simply titled "Super Lucky's Tale", Playful went back to the drawing board with New Super Lucky's Tale. The Switch edition builds upon the original title with lots of additional content in the form of new levels, new moves, a new story, and more plus plenty of improvements and changes.
With the launch of New Super Lucky's Tale on the horizon, we caught up with director Dan Hurd, who chatted about why the game has returned on Switch, how the physical version happened, the possibility of amiibo, and future interest in continuing with the IP. Our full interview can be found below.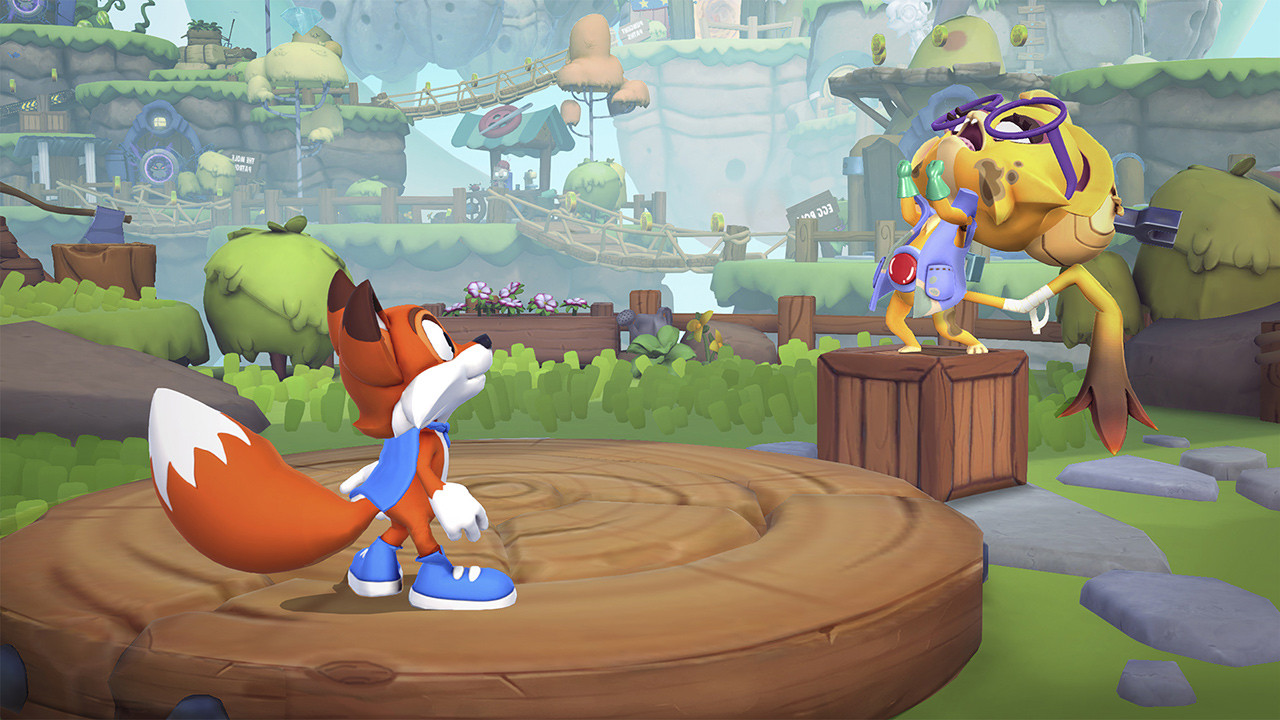 New Super Lucky's Tale is out today on Switch both physically and digitally. Watch the game's new launch trailer from Playful below.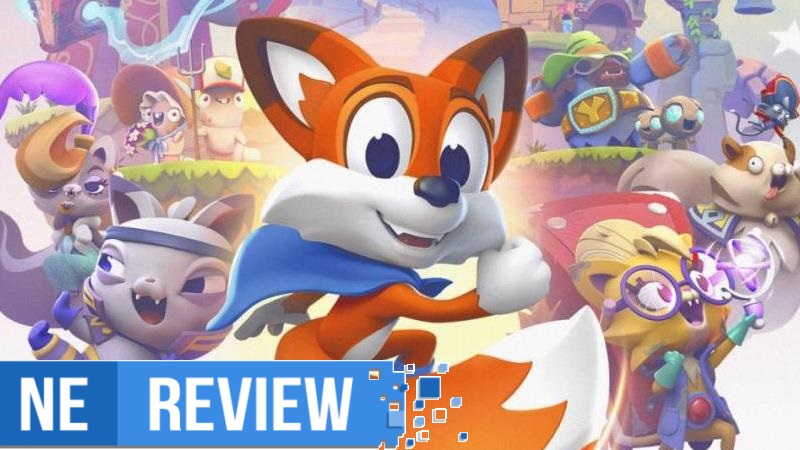 System: Switch
Release date: November 8, 2019
Developer: Playful
Publisher: Playful
---
When many think of Nintendo, they see a single word pop into their minds: platformers. Nintendo has remained steadfast in its commitment to the platforming genre for decades, even as the gaming landscape has shifted and evolved around them considerably. Third-party and indie developers have long relied on this association too, and have routinely seen the lion's share of their success on Nintendo consoles come from releasing platforming adventures with mass appeal. As a result of all this, you could say that the watermark for platforming excellence is considerably higher on Nintendo consoles than it is elsewhere, considering the long lineage of quality that already exists. I'm here to tell you that this watermark has been adequately met – and in some ways even exceeded – by New Super Lucky's Tale.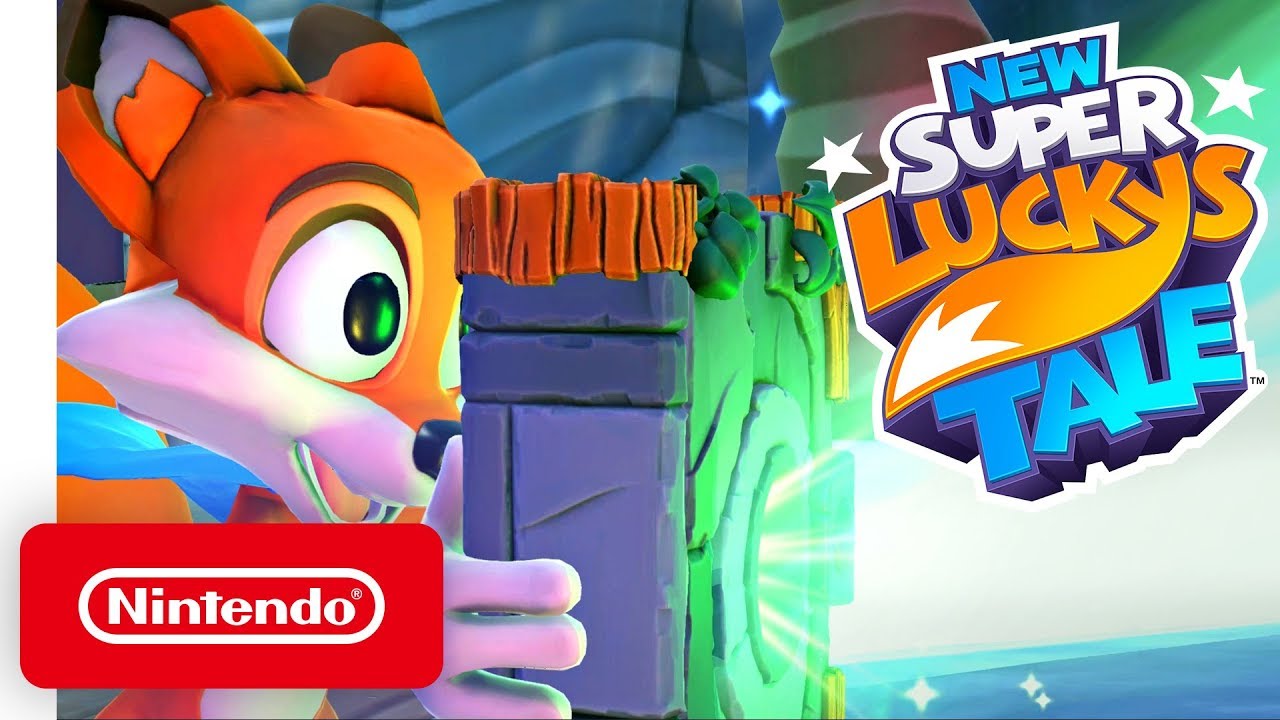 New Super Lucky's Tale, Playful's 3D platformer, is out today on Switch. Get a look at the game's first half hour below.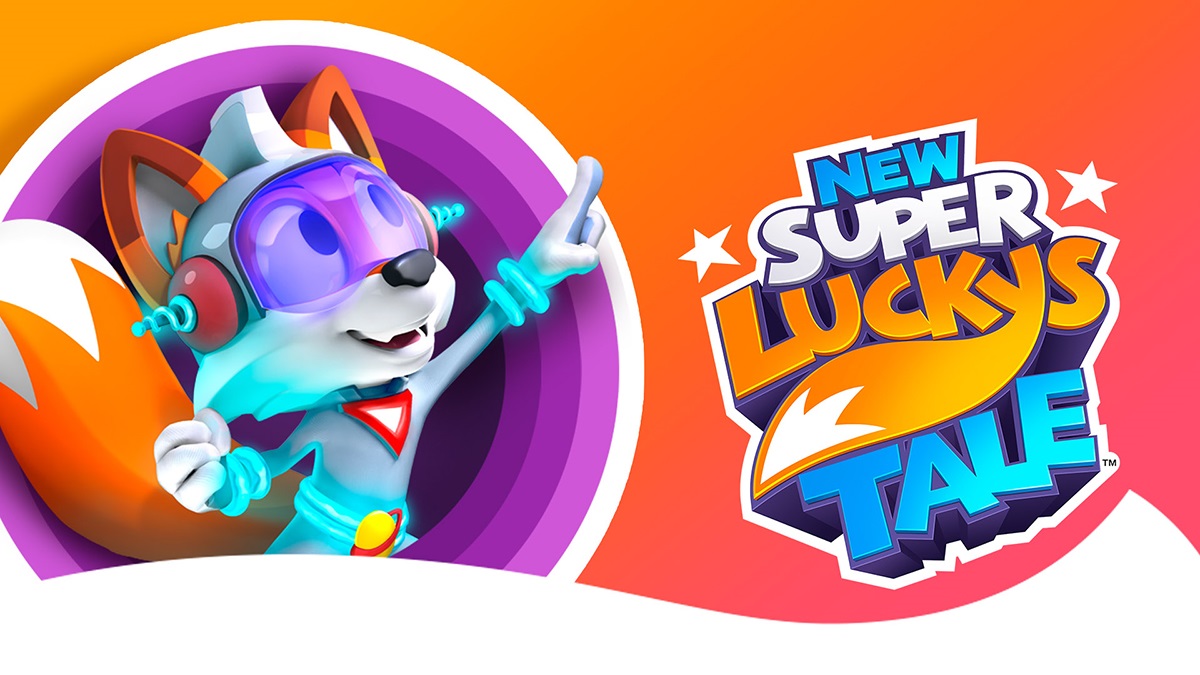 Looking to try out New Super Lucky's Tale ahead of tomorrow's launch? That's now possible, as a demo for the 3D platformer has arrived on the Japanese Switch eShop. English is supported.
The demo will likely be offered in other regions soon. That being said, any Switch owner can access the demo right away as long as they create a Japanese Nintendo Account.
Source: Switch eShop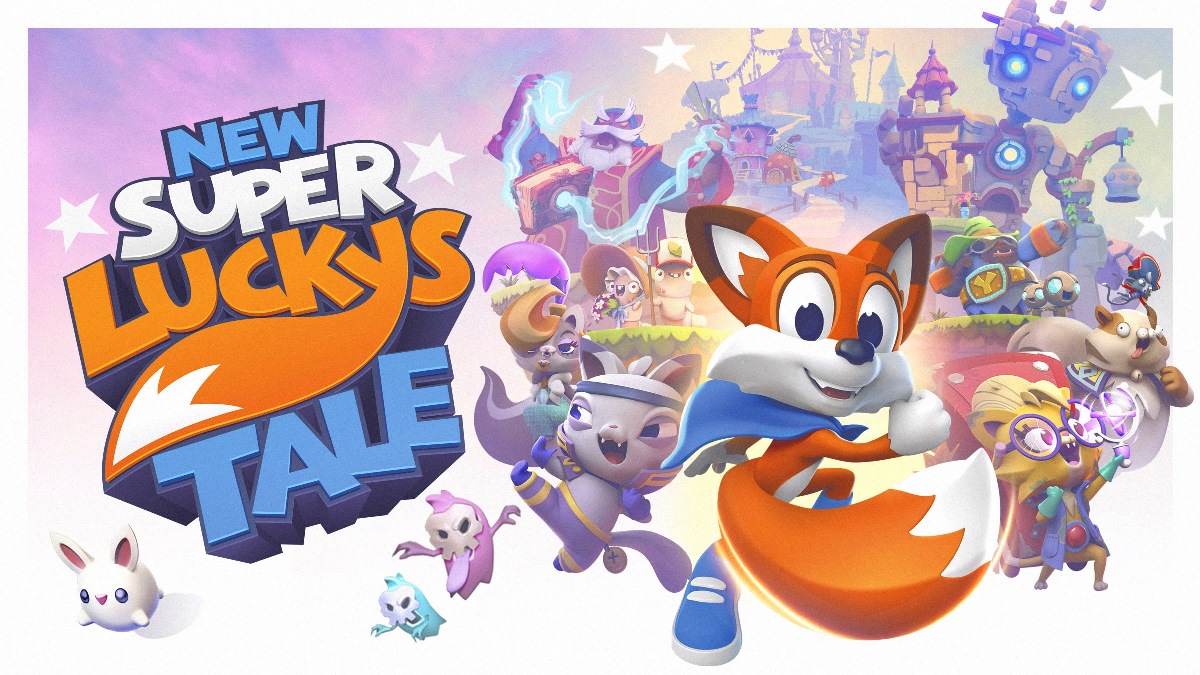 Cuphead and Ori and the Blind Forest, two games that were associated with Xbox, are now on Switch. New Super Lucky's Tale will continue that trend next week. The former Xbox One and PC title will now be gracing Nintendo's console with a massive amount of additions, improvements, and changes.
Although Microsoft originally published Super Lucky's Tale, there wasn't any issue getting approval for the release of New Super Lucky's Tale on Switch. In an interview with Nintendo Everything, director Dan Hurd said that the company "has been super excited and supportive of our expanding the Lucky franchise across other platforms".
Hurd told us: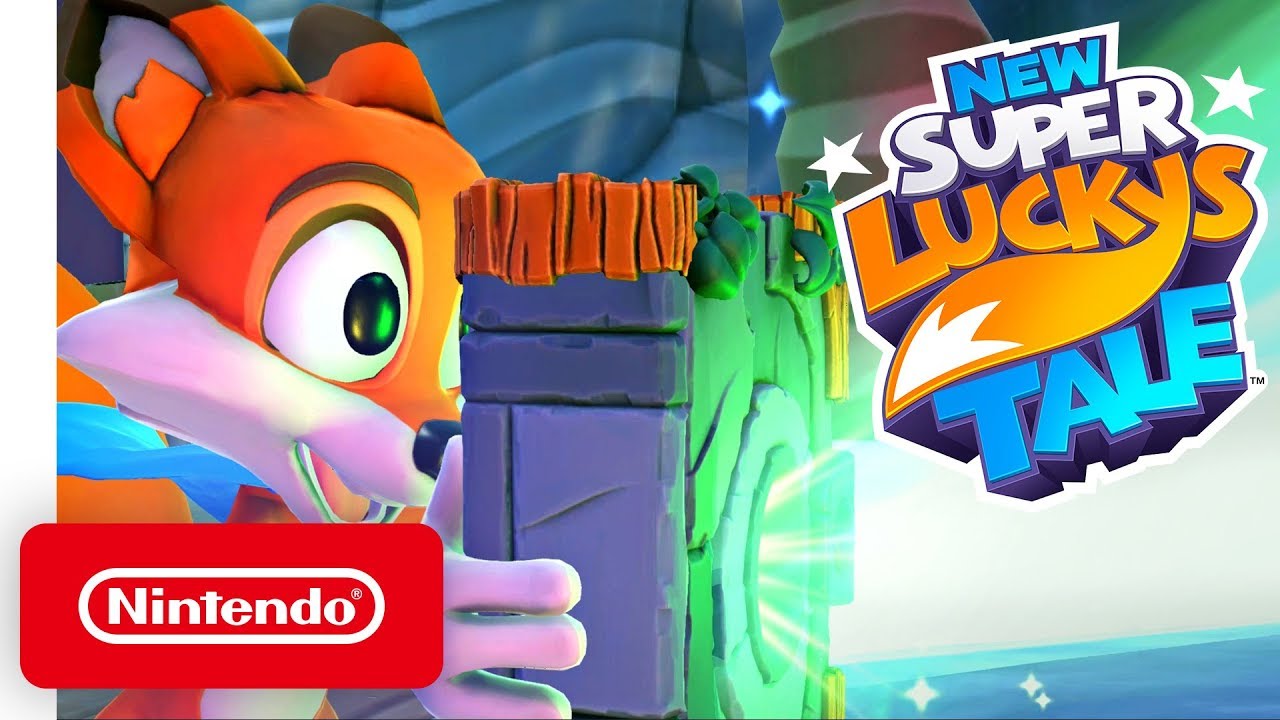 New Super Lucky's Tale has had an interesting journey to Switch. Originally, the game released on Xbox One and PC as simply Super Lucky's Tale, and Microsoft handled publishing. Now Playful is putting the finishing touches on the new version of the game exclusively for Switch, and will be in charge of releasing the game directly.
Speaking about the origins of New Super Lucky's Tale on Nintendo's console, director Dan Hurd told Nintendo Everything: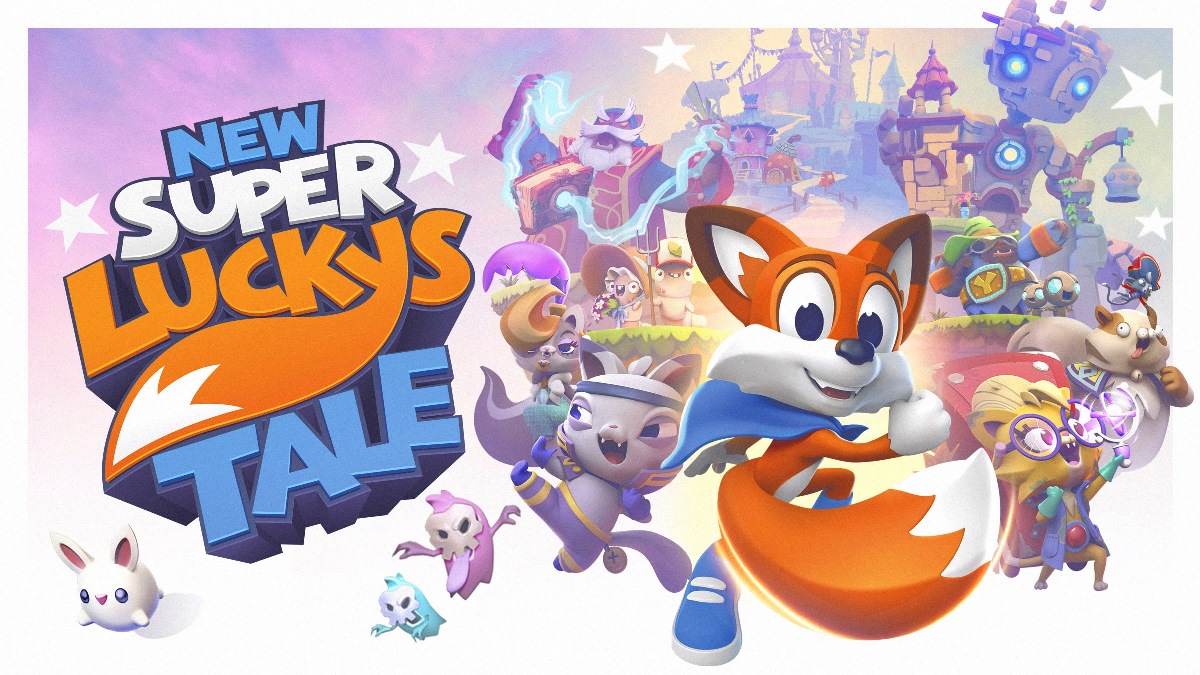 IGN has shared a new gameplay video for New Super Lucky's Tale featuring the Carnival Court level. View the video below for the latest footage and developer commentary.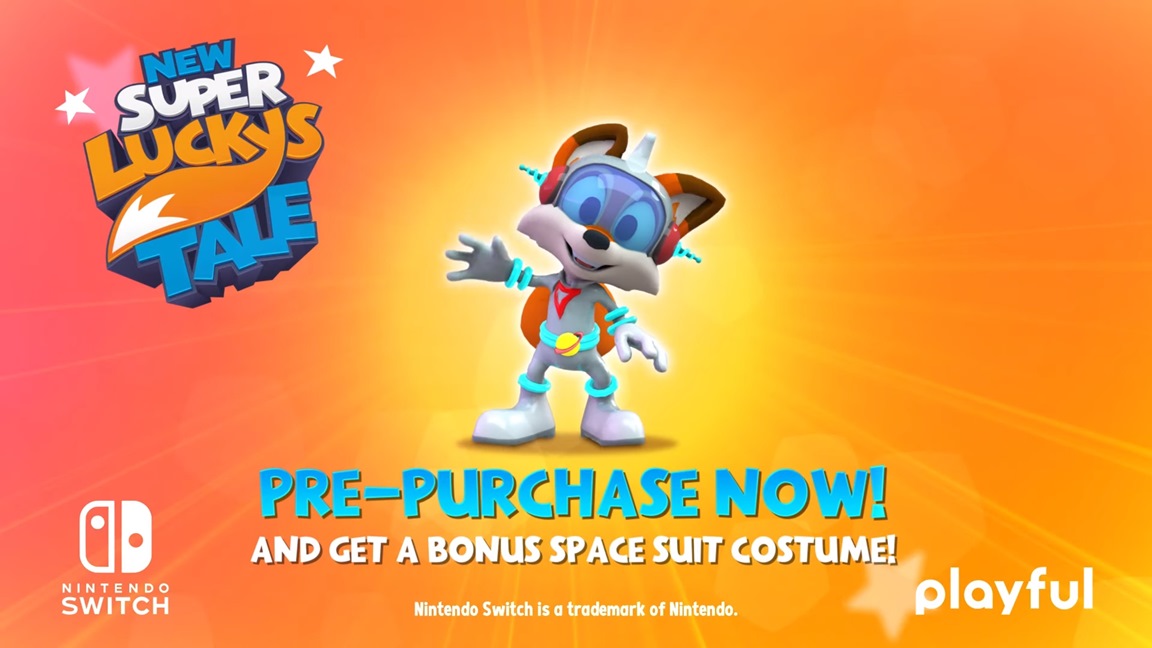 Pre-purchasing for New Super Lucky's Tale is now live, and Playful has sent out a new trailer to promote the space suit costume bonus. Give it a look below.