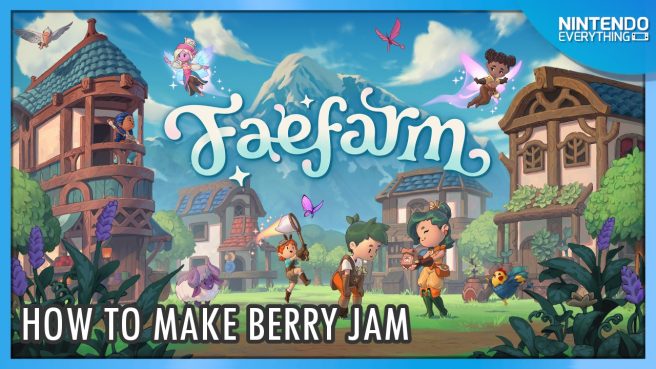 In this guide for Fae Farm we'll tell you how you can go about making Berry Jam. This gourmet food is a key item in a story quest, and can also be sold to earn some extra cash.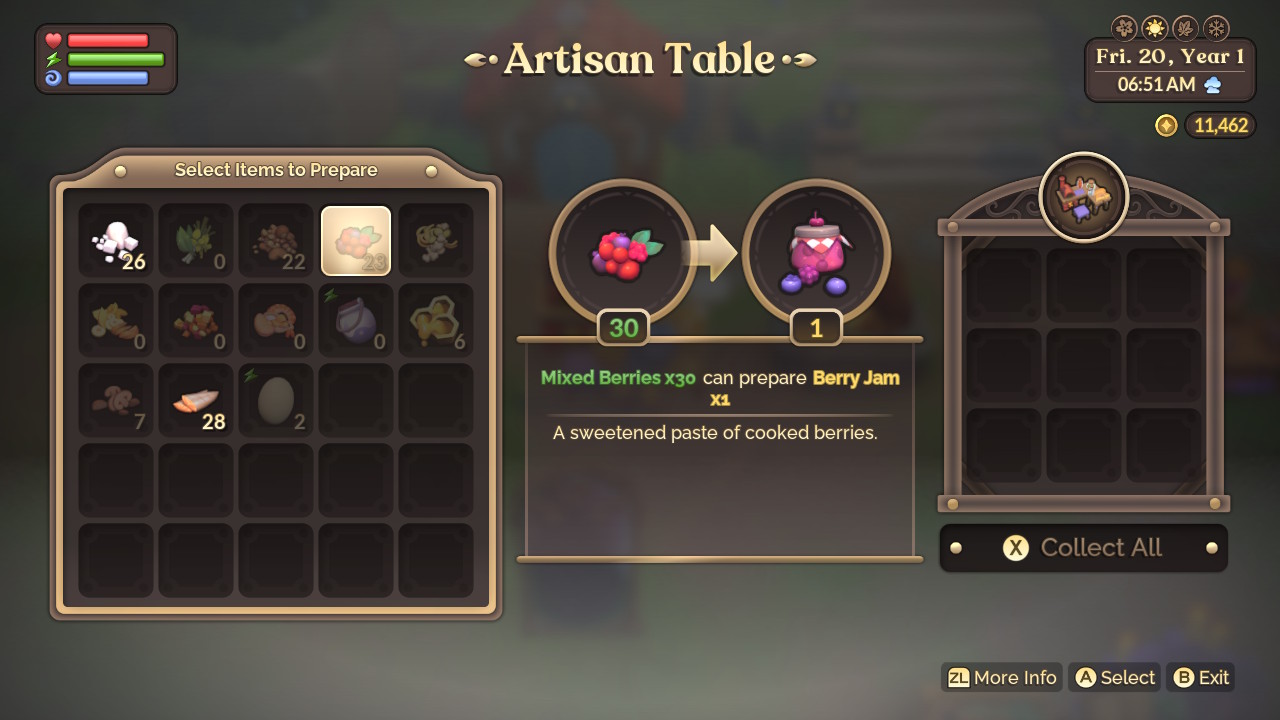 After you've restored life to the Elven Village by clearing away the miasma, your next task will be to bring Frida a Frost Thistle. To do that you'll first need to banish the blizzard that grips the Frozen Plateau by bringing items to a character named Grell, who gives you the quest "A Frozen Friend". One of the items he asks for is 5 Berry Jam, which requires multiple steps to prepare.
You'll need a Food Prep Table to create Mixed Berries to start. This needs 1 Beech Lumber, 1 Copper Ingot, 2 Stone Brick, and 1 Oak Lumber to craft. As a reminder, you can find Copper Ore in Saltwater Mines, and Stone can be gathered from any dungeon. Beech Lumber and Oak Lumber you can acquire by chopping down the trees on your Homestead and then using a Lumber Station.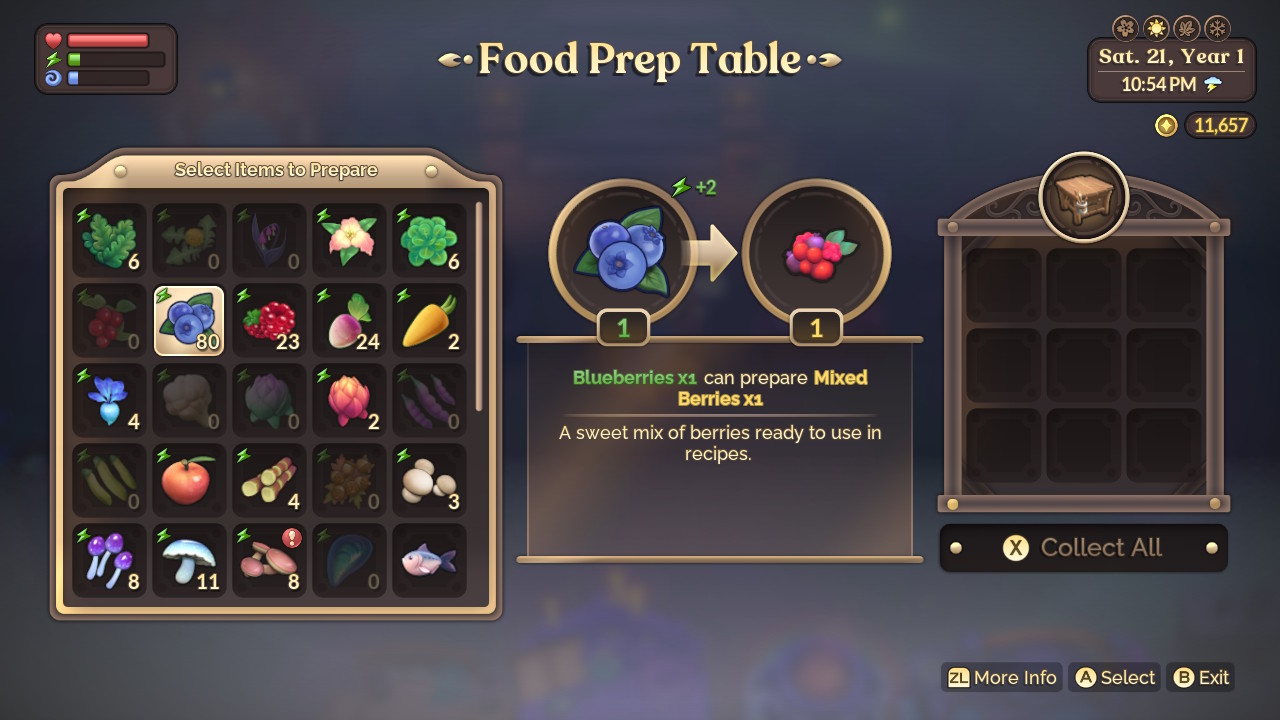 As you might expect, you'll need berries to make Mixed Berries. Huckleberries and Blueberries (if you're in Summer, which you may be at this stage in the game) can both be used to craft 1 Mixed Berries. You can find three berry bushes on your Homestead next to the well, and you can also find berry bushes in the Verdant Valley and Plains of Plenty areas. The Raspberries you can find in Frozen Plateau can be used to make 3 Mixed Berries.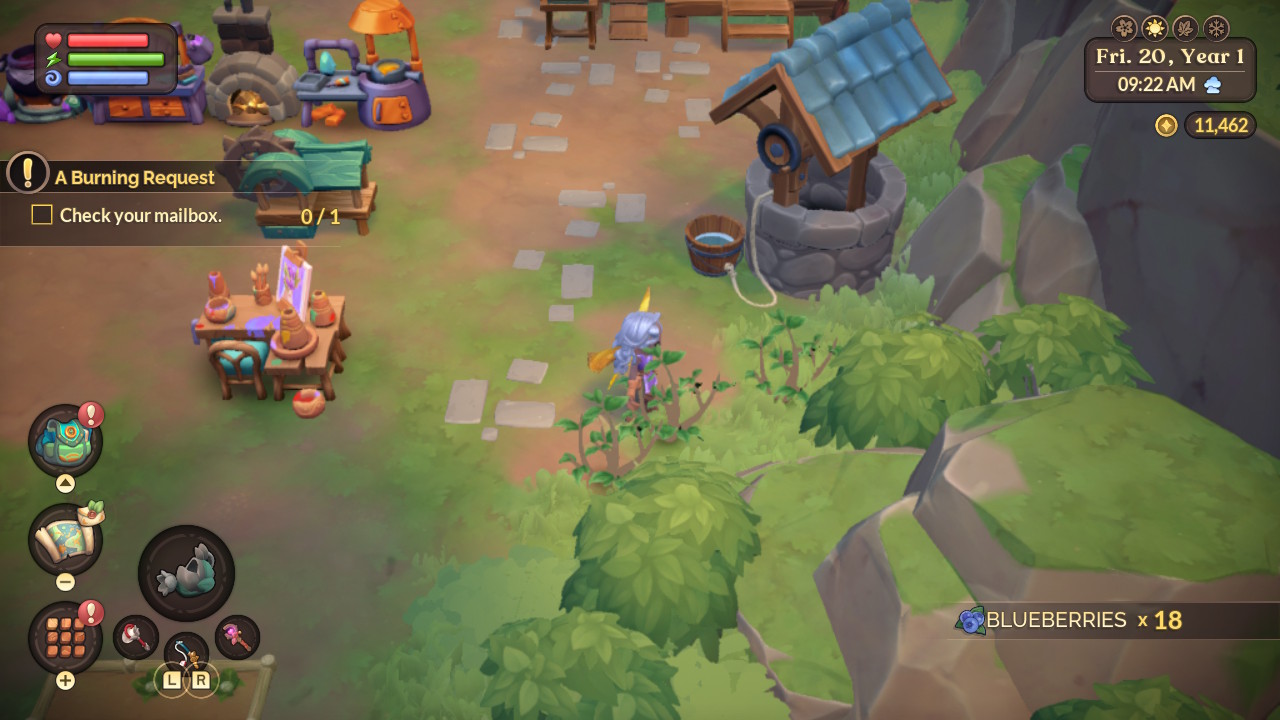 To actually make Berry Jam in Fae Farm you'll need an Artisan Table. It needs 5 Oak Lumber, 5 Clay Brick, 5 Glass, 2 Iron Ingot, and 10 Rough Peridot to create, which are all materials you'll be familiar with at this stage in the game.
1 Berry Jam requires 30 Mixed Berries, so you will need to gather at every single area across multiple days to make the 5 Berry Jam you'll need for the "A Frozen Friend" story quest.
We've got more Fae Farm guides for you at the links below.
Leave a Reply