Update: More Mii costumes – Huge Super Smash Bros. for Wii U and 3DS update coming July 31st, includes new stages and more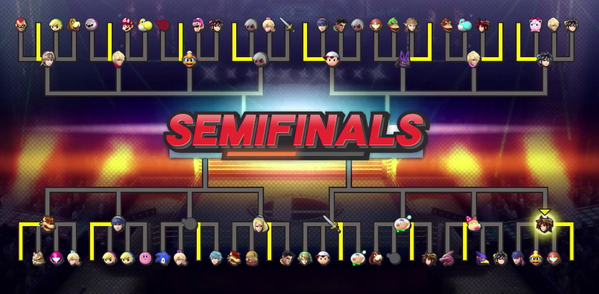 Update (7/30): Yesterday we got a look at the huge update coming out on July 31st, which included tons of DLC. We got a look at a ton of costumes, and now more have been added alongside King K Rool, Chrom, and the original designs. Take a look at more of the costumes below!
---
A brand new update is heading to Super Smash Bros. for Wii U and 3DS, and includes a lot of stuff, both free and paid, the official Smash Bros. Japanese Twitter has just announced.
Tons of Mii Fighter costumes are being included in this new update. These include both original costumes as well as character inspired outfits such as King K Rool from Donkey Kong and Chrom of Fire Emblem.
Here's a look at what will be made available on July 31st:
• Parka costumes, which can be used by all three Mii types
• King K Rool costume for Mii Fighters
• Chrom Costume for Mii Fighter
• Hyrule Castle 64 Stage
• Peach's Castle 64 Stage
• Tournament Mode
• Ability to save and post replays to YouTube
More costumes and information will purportedly be revealed via the official Smash Bros. Twitter account tomorrow as well, so stay tuned!
You can take a look at some photos of what the update has to offer below:

Leave a Reply