Human: Fall Flat for Switch adds free "Dark" level on April 16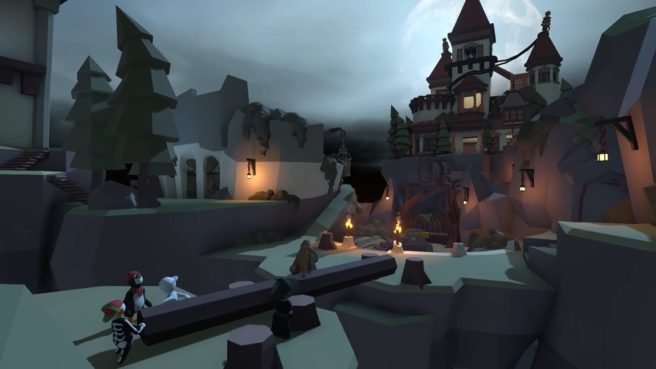 Curve Digital and No Break Games confirmed today that the free "Dark" level for Human: Fall Flat will be available for Switch on April 16. On the same day, the game will be receiving a collection of new skins.
Here's an introduction to the Dark level:
Dark takes place as Bob is dreaming of a night-time area, set under the haunting glow of a full moon and complete with classic horror tropes and imagery. With all sorts of tricky puzzles and devious contraptions, Dark will have players messing with magnets, electricity and, of course, Bob's signature wobbly physics! This stage is available to play in both single-player and multiplayer.
And a trailer:
Curve Digital says additional content for Human: Fall Flat is coming this year, including new levels and skins.
Leave a Reply