Human: Fall Flat gains Red Rock level on Switch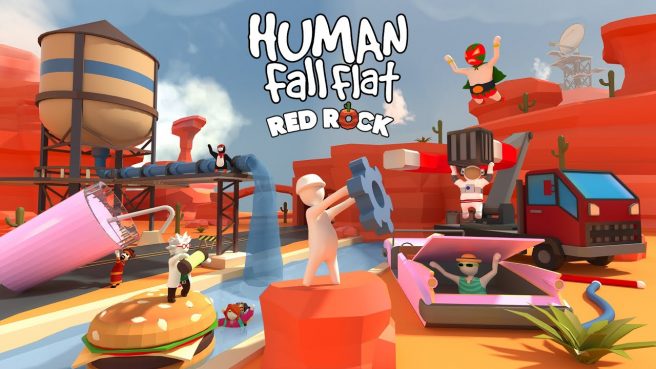 Human: Fall Flat recently received a new 1.5.6 update on Switch, and as part of that, Red Rock has gone live on the platform.
Red Rock is a new desert level with various challenges and puzzles. We have the official overview below.
Grab your tools and prepare to explore a BRAND NEW desert level, as Human: Fall Flat heads to the arid lands of Red Rock! This harsh environment is filled with all manner of challenges and puzzles: use the law of attraction to find your way through insane levels of gung-ho ridiculousness with the gravity gun. Also, don't forget you're able to bring your friends when going off-road to find out all the secrets of the canyon; seven pals by your side in co-op just maximises the fun.
And here's a trailer showing the Red Rock level in Human: Fall Flat:
Human: Fall Flat has gained a number of post-launch stages. In June, the Lumber level was added. We've also seen the Laboratory level, Forest level, and more.
Human: Fall Flat is currently available on Switch both physically and digitally. The Red Rock level can be accessed now for free after installing the latest update.
Leave a Reply