Hyrule Warriors: Age of Calamity devs on recreating the world of Zelda: Breath of the Wild before it was destroyed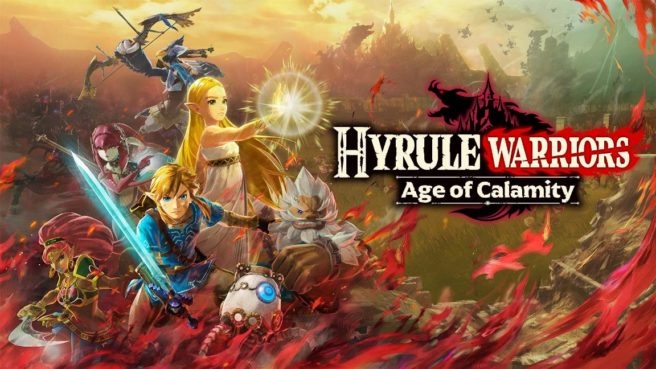 Hyrule Warriors: Age of Calamity takes place 100 years before The Legend of Zelda: Breath of the Wild. Since it's set well behind in the past, we're able to see what the world was like before a good part of it was left in ruins.
This presented an interesting challenge to the Hyrule Warriors: Age of Calamity developers. The team had to go back to the drawing board and imagine what the world would have been originally like.
Producers Yosuke Hayashi and Masaki Furusawa, along with director Ryota Matsushita, noted the following about the design process while speaking with Japanese outlet Dengeki Online:
When designing maps, did the team struggle to recreate any terrain from Breath of the Wild, or conversely, struggle to create terrain and buildings that were still standing prior to Breath of the Wild?

Matsushita: Breath of the Wild is a single player adventure game, and the map and the world are a crucial part of gameplay. The first thing we had to do was adjust the environment to be suitable for combat. We had to simultaneously make the world appear as it would 100 years prior and while making it an appropriate battlefield.

"100 years" and "battlefield" were our keywords. We had to imagine things like the enemy's bases and destroyed city walls from the ruins in Breath of the Wild. We were designing a battlefield in a way that blends our keywords with hints such as enemy forts that stood 100 years prior.

Furusawa: The first field we started working on was Hyrule Field. We had to make it look good, but the challenge was to make it feel expansive. One wrong tweak and suddenly it no longer feels like Breath of the Wild. Hyrule Field doesn't fit as a battlefield and it was hard making it look like a place for battle.

On the other hand, places that are naturally battlefields, like Akkala Tower, were very easy to recreate. If there were remnants of canons left, we could easily re-imagine them as turrets and incorporate them into the storyline.
That's not all from the Hyrule Warriors: Age of Calamity developers. We also translated comments about how the team decided on which characters to include. In case you missed it, you can read about that here.
Leave a Reply