Hyrule Warriors: Age of Calamity gets first review in Famitsu, full translation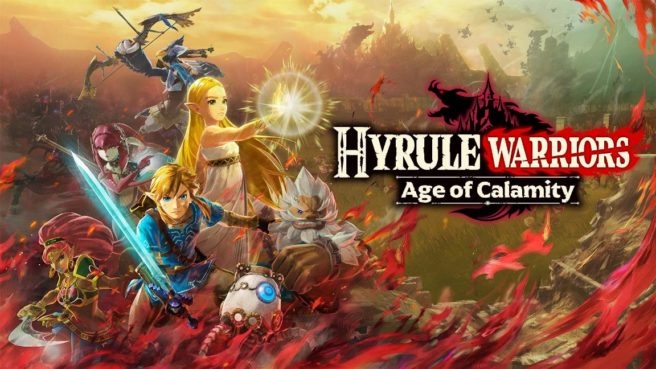 In this week's issue of Famitsu, the Japanese magazine delivered one of the first Hyrule Warriors: Age of Calamity reviews. Four editors each handed out scores of 9, meaning the game earned a total of 36 points out of 40.
We've now prepared a full translation of the review. If you're interested in reading about what Famitsu thought of the new Switch title, continue on below.
Amemiya: While this game has aspects of a Musou-style game, Hyrule Warriors: Age of Calamity is essentially an action battle version of Breath of the Wild. Although the game is not exactly open-world, you can still enjoy the aesthetic of Hyrule while fighting across the well-designed battlefields. Age of Calamity also recreates the fun of "expanding the world" from Breath of the Wild with a system where you use familiar items obtained in battle to unlock various locations on the map.

Ashida: The title is highly satisfying as a Breath of the Wild spin-off that portrays the game's past events. The gameplay itself was very impressive, especially with each character having their own unique set of actions and move-sets. Small details such as the use of the elemental rods and Sheikah Slate runes add a nice touch to battle. It was also simply exciting to ride on the Divine Beasts. There were times when I noticed the frame rate dropping during intense fights, but this might be something you get used to as you play.

Namuko: This game feels a little different from other Musou titles as it adds aspects from Breath of the Wild. By including special actions from Breath of the Wild and fun sidequests, it gives the player the feeling of an open-world game. Due to how epically big the original game was, Age of Calamity gives fans a special opportunity to experience the world again from a different angle and with a different story.

Tozuka: When compared to other Musou games, it feels as though the beat 'em up elements are toned down. However, each character has a unique playstyle, so there are many ways to enjoy this fighting-action game. Because players have some freedom on how to strategize, it is easy for fans to enjoy the game in their own way with things like speed-runs or restrictions. There are also plenty of features that carried over from Breath of the Wild, so core fans will get a kick from the small things like progression via the map of Hyrule.
Hyrule Warriors: Age of Calamity is due out for Switch on November 20.
---
Translation provided by centurionnugget and Oni Dino on behalf of Nintendo Everything.
If you use any of this translation, please be sure to source Nintendo Everything. Do not copy its full contents.
Leave a Reply