Hyrule Warriors: Age of Calamity shipments surpass four million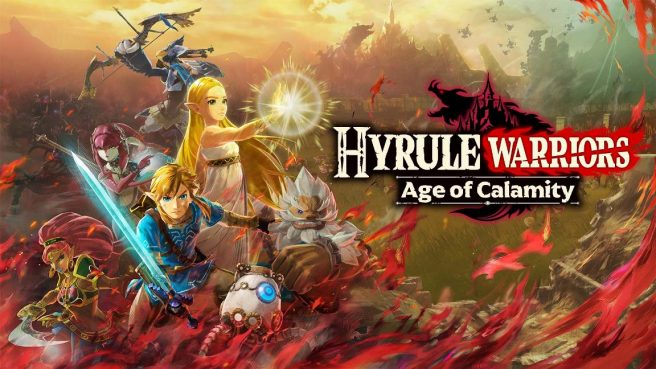 Hyrule Warriors: Age of Calamity has shipped over four million copies, Koei Tecmo announced today. That's based on sales achieved worldwide.
In April 2021, it was revealed that Hyrule Warriors: Age of Calamity shipments and digital sales had surpassed 3.7 million copies. That followed the original release in November 2020.
Here's some information about the game:
Join the struggle that brought Hyrule to its knees. Learn more about Zelda, the four Champions, the King of Hyrule and more through dramatic cutscenes as they try to save the kingdom from Calamity. The Hyrule Warriors: Age of Calamity game is the only way to see firsthand what happened 100 years ago.

– Battle hordes of Hyrule's most formidable foes –

From barbaric Bokoblins to towering Lynels, menacing monsters have emerged in droves. In addition to Link and Zelda, take control of characters like the four Champions and a young Impa. Use their distinct abilities to carve through hundreds of enemies to save Hyrule from the impending Calamity.

If you have save data for the Legend of Zelda: Breath of the Wild game, you can get the in-game Training Sword bonus item. Equip this weapon and you'll automatically hold a Pot Lid as a shield. This combo may also trigger the occasional Perfect Guard!
Hyrule Warriors: Age of Calamity received two DLC drops as part of its Expansion Pass. Pulse of the Ancients released in June 2021, followed by Guardian of Remembrance in October of last year.
We recently translated some comments from the development team talking about the high amount of effort done on the game's grass, which you can read here.
Leave a Reply