Hyrule Warriors: Definitive Edition – message from the producer, new screenshots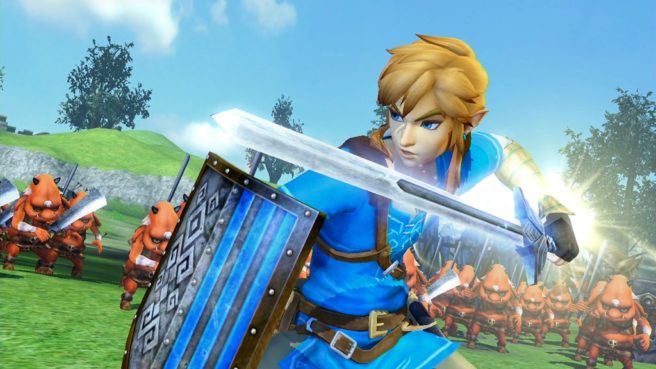 Following the reveal of Hyrule Warriors: Definitive Edition during this month's Nintendo Direct Mini, Japanese magazine Famitsu featured the game with its initial coverage. There wasn't anything overly new, as it basically reconfirmed what we already knew. That means 29 playable characters, the return of the Challenge Mode from the Wii U version, and the ability to switch between characters on the battlefield as was possible on 3DS.
Also, development on Hyrule Warriors: Definitive Edition is 95% complete. That's no surprise as the game is just a couple of months out in Japan.
Famitsu's coverage also contained a message from producer Yosuke Hayashi. Hayashi shared the following:
It was announced during a Nintendo Direct a few days ago, but Hyrule Warriors: Definitive Edition will be released on Nintendo Switch on March 22 in Japan.

This title will include both Hyrule Warriors and Hyrule Warriors Legends with all additional content. We've been receiving a lot of requests from our fans that they "want to play Hyrule Warriors on Nintendo Switch," so we're able to realize this project.

We've tuned the game for Nintendo Switch, upgraded the graphics to full HD, and adjusted the balance so that the game becomes easier to play.

Furthermore, it will also have new features like additional costumes from Breath of the Wild and Joy-Con share play.

This is truly the ultimate Hyrule Warriors, so to both players who have never played it and those who have experienced the game, please kindly play this.
Lastly, below are a few new screenshots from Hyrule Warriors: Definitive Edition:
Leave a Reply