Image & Form and Zoink join forces under new company "Thunderful"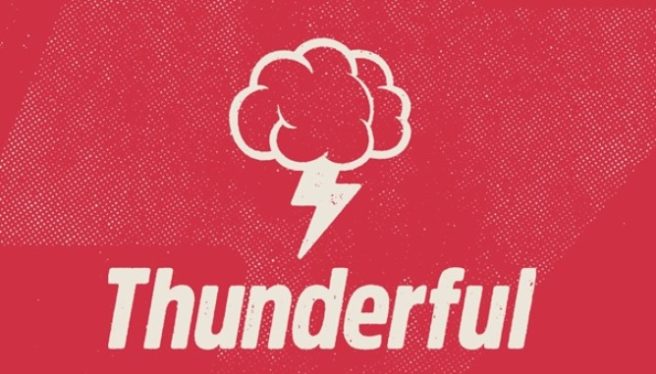 Image & Form and Zoink are joining together under an entirely new company. Today, the two sides have announced the establishment of "Thunderful".
Image & Form is known for its successful SteamWorld series. Zoink has worked on Stick it to the Man as well as the upcoming titles Fe and Flipping Death.
You can read today's full announcement below.
Image & Form and Zoink, two of the most successful developers in the Swedish gaming industry, join forces to form Thunderful. The new company becomes one of the most important players on the European gaming circuit.
The owners of internationally acclaimed game studios Image & Form and Zoink have joined forces and formed Thunderful, a limited liability company that will wholly own Image & Form and Zoink. In turn, Thunderful is owned by Bergsala Holding, Brjann Sigurgeirsson and Klaus Lyngeled.

In 2017 Image & Form has been very successful with their latest release, SteamWorld Dig 2. The SteamWorld series, established 2010, has forged the studio into a leading developer and publisher of many different game genres on all current-gen platforms. Zoink made headlines when EA, responsible for game franchises such as Battlefield and FIFA, clinched the contract to publish Zoink's pioneering game Fe, slated for release early 2018. Among others, the studio has also launched a very interesting VR project with one of the industry leaders in the field.

Both Image & Form and Zoink are based in Gothenburg, Sweden. They've collaborated for a long time, and will continue to develop games with existing and new IPs under their respective labels.

"We already work together on a daily basis in PR, marketing, intelligence and publishing," says Brjann Sigurgeirsson, CEO of Image & Form and CEO of Thunderful. "Image & Form and Zoink will continue to produce games like we always do, but we're now formalizing our close relationship. Through Thunderful we can share resources more effectively, officially act together and launch bigger, more ambitious game projects. We're becoming a real powerhouse."

With the paperwork out of the way, the next step in 2018 is moving into bigger offices together.

"Brjann and I already exchange very much information, so this development is natural," says Klaus Lyngeled, CEO of Zoink and Chief Creative Officer of Thunderful. "With a group of close to 50 people we'll grow our clout both nationally and internationally."

Behind the successes lies a long-term dedication to making high-quality games, and today the studios are being compared to the likes of Nintendo and Double Fine.

"The gaming industry is rife with opportunities and many try their hand at it," says Sigurgeirsson. "We know that in order to stay at the absolute top level, we must continue to develop world-class games. Fortunately, we are consistently proving that this is where we belong."

A common denominator is Bergsala Holding, who among other things is the sole distributor of Nintendo products in the Nordic region. Bergsala is a long-standing partner in both companies, and have been imperative for the growth this far. Owe Bergsten, the CEO of Bergsala Holding, looks forward to the Thunderful cooperation. "There's strength and clarity in gathering these great game developers and all their projects under one roof," says Owe Bergsten. "The future looks both bright and exciting."

EY Corporate Finance acted as exclusive financial advisor in the establishment of Thunderful AB.

Info

Employees: 46
Years in the industry: 20
Games in development: 9
Games released: 16
Games sold: 2M+
Total downloads: 6M+
Source: Thunderful PR
Leave a Reply