Immortals Fenyx Rising dev on IP's future, hopes it can become a franchise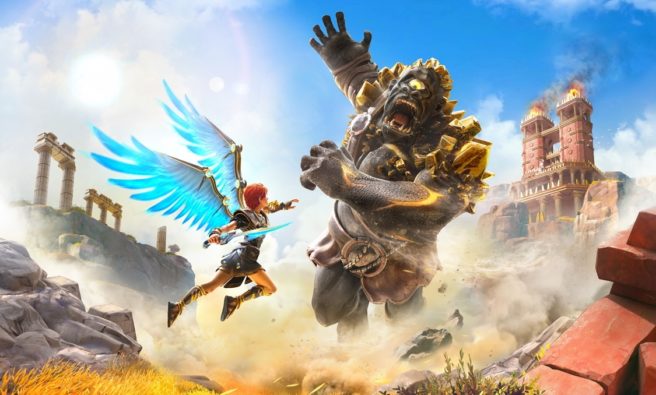 Ubisoft has a bunch of different franchises it tends to revisit, but it recently introduced a brand new IP in Immortals Feynx Rising. The game launched only a few months ago, but the team does have some high aspirations for its future.
Speaking with Nintendo Everything, Immortals Fenyx Rising associate director Julien Galloudec addressed the possibility of a sequel. Galloudec stated the following:
"The great thing about the creation of the game and the creation of that IP is that it has been much more organic. When we were finishing Assassin's Creed Odyssey, we had that opportunity of, 'Okay, what do you want to do next if you had to start the game now?' Explore more Greek mythology, do something very different, something lighthearted and stylized, etc. So the focus for a long time was making sure we can do something great with that opportunity to create something new, and obviously as a developer we all hope that it can be something bigger and it can become a franchise, but we're just starting to think recently about how can we expand that universe.

Talking about the post-launch, we are right now working on the DLC and that was the beginning of 'Okay, now we can explore other gods, we can explore other mythology.' We can expand that universe with new characters, new locations, new stories. So right now we're in the middle of that, making sure the game is great, making sure we have great DLC, and after that, everything in the end is up to the players, and we hope everyone will give it a try and will love it, and hope players will give us the opportunity to go further with the franchise, even if obviously it's what we hope for."
Immortals Fenyx Rising will have three major pieces of DLC in total. "A New God" is set after the main game as players explore Olympos Palace and interact with new gameplay mechanics. "Myths of the Eastern Realm" introduces a new open world, characters, and story inspired by Chinese mythology with new hero Ku. Finally, "The Lost Gods" offers new brawler-style of combat in a top-down view. The first two pieces of DLC are already available, with "The Lost Gods" coming soon.
Leave a Reply