Inazuma Eleven Ares announced without platforms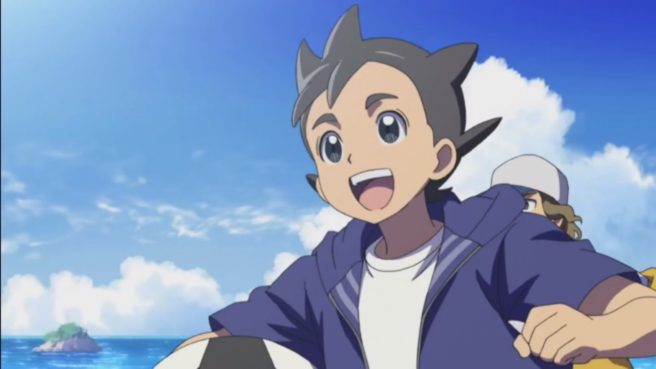 Level-5 announced a new Inazuma Eleven game earlier today as was promised. At its Level-5 Vision 2016 event, the company pulled back the curtain on "Inazuma Eleven Ares".
Inazuma Eleven Ares takes place after the first game in a parallel world. It stars protagonists Ryouhei Haizaki, Asuto Inamori, and Yuuma Nosaka.
Gematsu has the following overview:
The story revolves around a group of boys living on an island who love to play soccer. Their soccer club is suddenly abolished, and the only way they can regain it is to win the Football Frontier. Protagonist Asuto Inamori and company leave the island for Tokyo to attend Raimon Junior High School and take on the Football Frontier. But their first match is against the number one-ranked Seishou Gakuen.
One of Inazuma Eleven Ares' big hooks is the new "Eleven Band" device. You can register a chosen player from the game to the band, and increase the character's speed, technique, and stamina stats by walking and running.
Inazuma Eleven Ares will have an anime in Japan starting next summer. Additional "Locker Room" shorts will be shown online.
Now here's the tricky thing about Inazuma Eleven Ares. Unlike the other games that had associated platforms at Level-5 Vision, this title had none. We have no idea where the project will end up. Could it be NX? Mobile? Something else entirely? We don't know at the moment, and unless Level-5 confirms a Nintendo platform, this will likely be our only coverage of the game.
Leave a Reply