Inti Creates doubles down on Switch support, teases future projects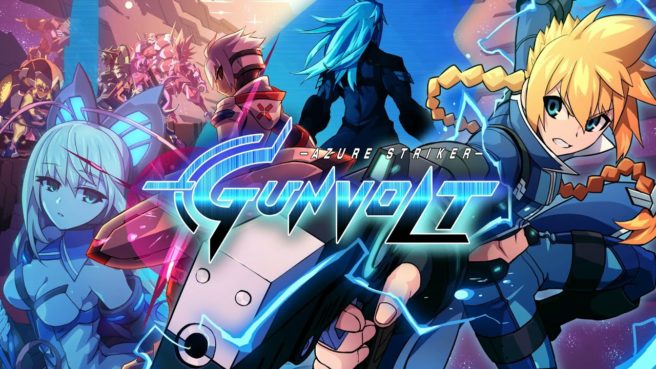 Nintendo fans don't have to worry about Inti Creates slowing down on its support for Switch. Although the developer has been experimenting with more platforms as of late, the Big N's console remains a top priority.
When asked about future Switch support from Inti Creates, president Takuya Aizu told us:
"We have every intention of putting pretty much every single one of our titles on the Nintendo Switch. Whether it will be available on other platforms or not is kind of like on a game-by-game basis. But don't expect us to pull our support for the Nintendo Switch anytime soon.

I can't emphasize enough the fact enough you really don't have to worry about our support for Nintendo Switch disappearing. You've gotta remember, Inti Creates is basically a company that built its legacy from the get-go on Nintendo platforms, and we have pretty much all of the staff at Inti Creates loves Nintendo games, loves Nintendo platforms, so when we basically create a new game, the first system we always imagine it on is a Nintendo system, so you can pretty much expect this to keep kind of continuing our trend of creating games on a Nintendo platform and then where appropriate and where possible, porting them to other systems from there."
What does the future hold for Inti Creates? Aside from Dragon Marked for Death updates, Gunvolt Chronicles: Luminous Avenger IX, and an eventual Azure Striker Gunvolt 3 (although it won't be happening anytime soon), the company is also creating a couple of additional projects. One is currently projected to be a multiplatform title while the other is on track to be a Switch exclusive.
Aizu said:
"Right now, we have of course the Dragon Marked for Death updates that we just mentioned. Of course we've got IX. In addition to that, we have like two other titles that we are currently working on, one of which is shaping up to be a multiplatform release, and one I would say at this point the most likely situation would be a Switch exclusive. And then of course as we mentioned before, we have – although he hasn't really done anything on it yet – we of course have Gunvolt 3 that Tsuda-san is thinking about in his head, so I guess that would technically make three other things that we are working on in addition to the Dragon updates and IX of course."
Leave a Reply