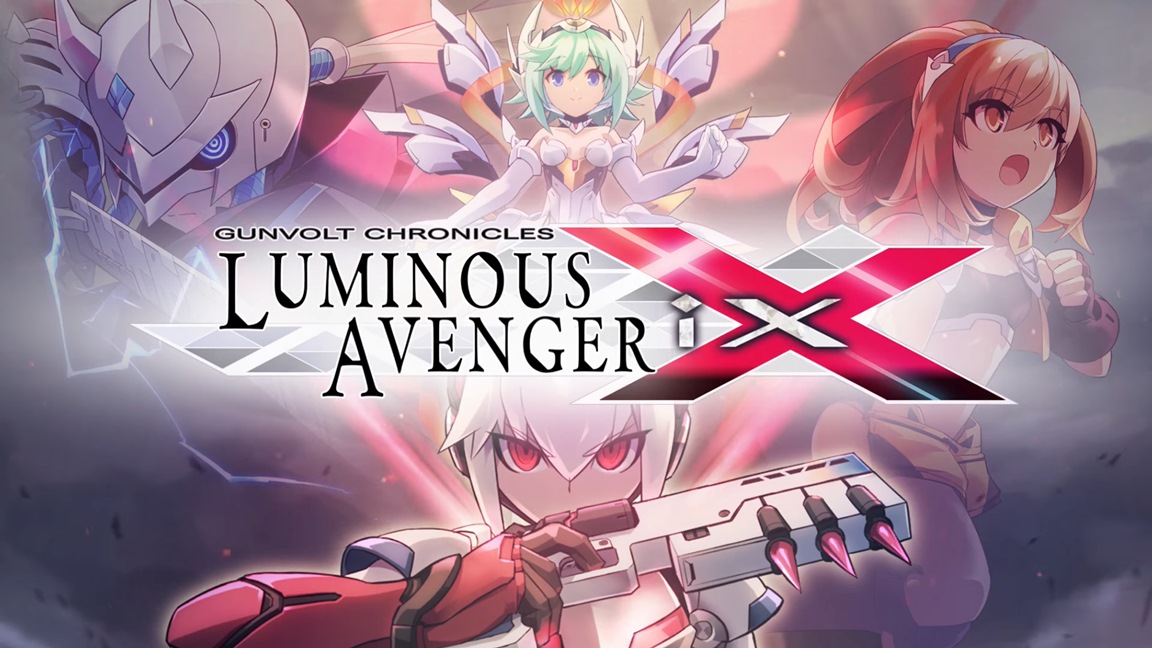 At BitSummit a few months ago, Inti Creates revealed a pair of notable projects. Bloodstained: Curse of the Moon was announced and subsequently released a couple of weeks later while Gunvolt Chronicles: Luminous Avenger iX is much further off.
Game*Spark caught up Takuya Aizu shortly after the two games were made known. Not many had the chance to ask Aizu about Luminous Avenger iX in particular, so the interview is pretty noteworthy. Aizu discussed the project's development status and why we're not seeing Azure Striker Gunvolt 3 yet, among other things. There's some Bloodstained: Curse of the Moon talk sprinkled in as well.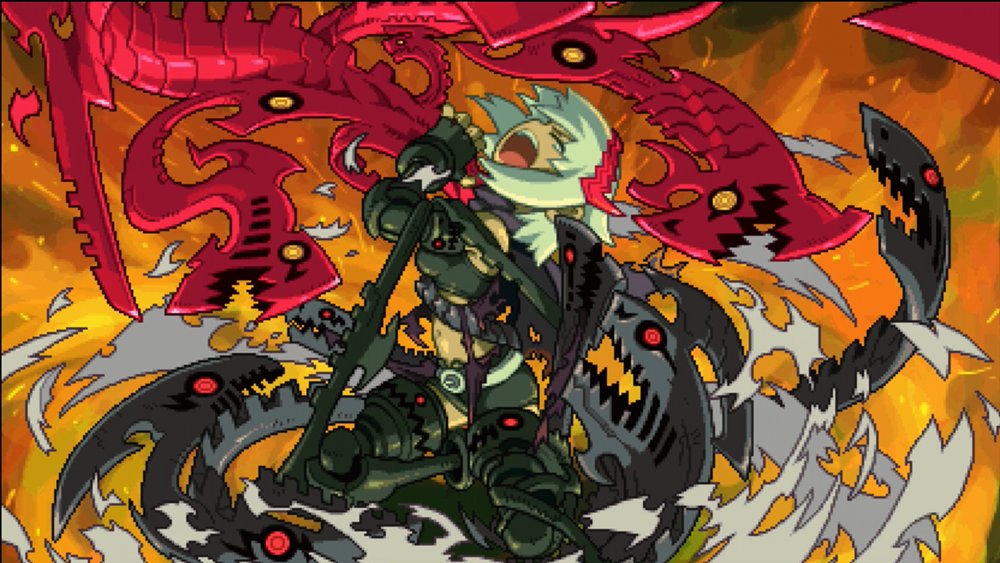 Dragon Marked for Death was announced for Switch close to a year ago. The "immersive dark fantasy style action RPG" lets players experience the game alone or with up three other people in local or online multiplayer.
Inti Creates has been relatively silent on Dragon Marked for Death since its initial announcement, but news should be coming soon. Inti Creates boss Takuya Aizu ha said that the team has "gotten to a point where we are right about finishing up a beta build" and the company will have more information at Anime Expo.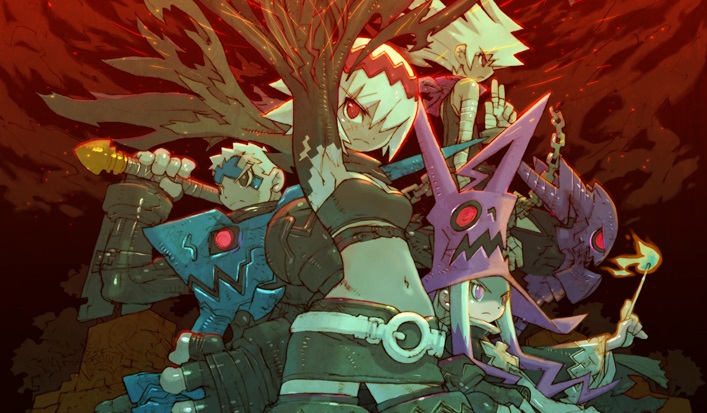 After it was announced last year, Inti Creates has been keeping mostly quiet on Dragon Marked For Death. In a new interview, however, the studio talked a bit more about the project.
Inti Creates boss Takuya Aizu has said that the game has a main story, with individual arcs for each of the four characters. You'll be able to progress with each story online by playing with someone else on the same map while advancing the plot at your own pace.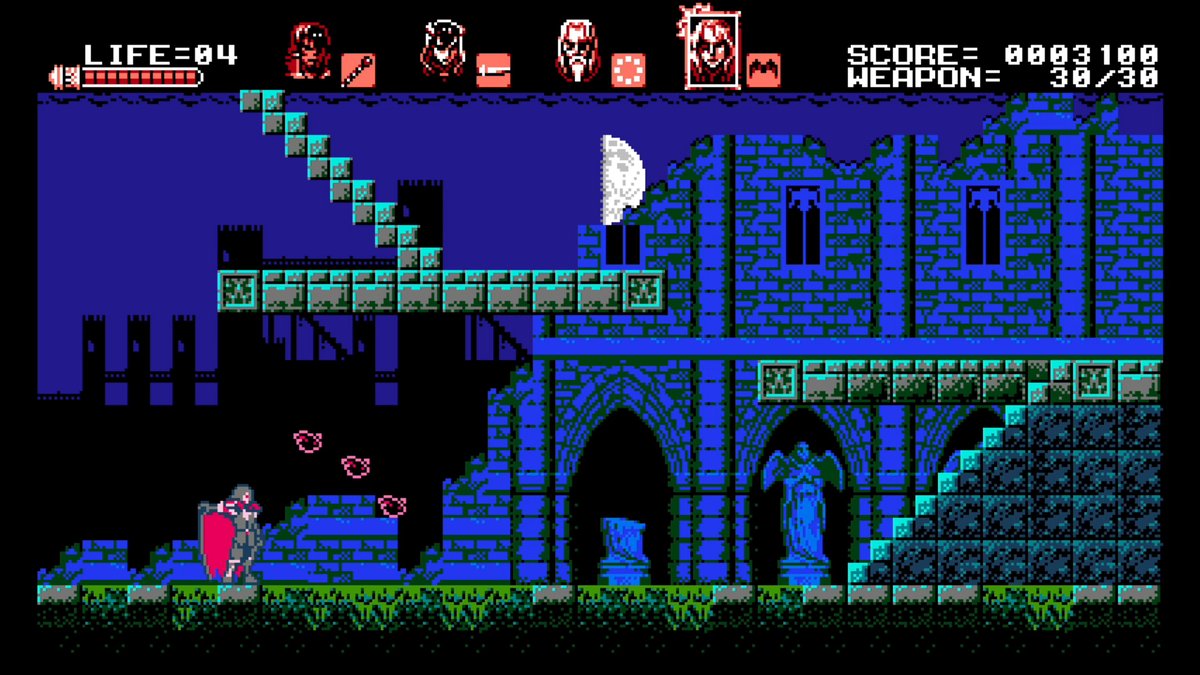 Despite only having just announced it at BitSummit last week, Bloodstained: Curse of the Moon is releasing next Thursday. Inti Creates will have it ready on both Switch and 3DS.
At BitSummit, USgamer spoke with Inti Creates president Takuya Aizu to talk more about the new title. Aizu commented on how involved Koji Igarashi is (Igarashi himself also had a few words here), how long it has been in development for, and the relationship to the upcoming Bloodstained: Ritual of the Night.
Find these excerpts below. You can read the full piece on USgamer here.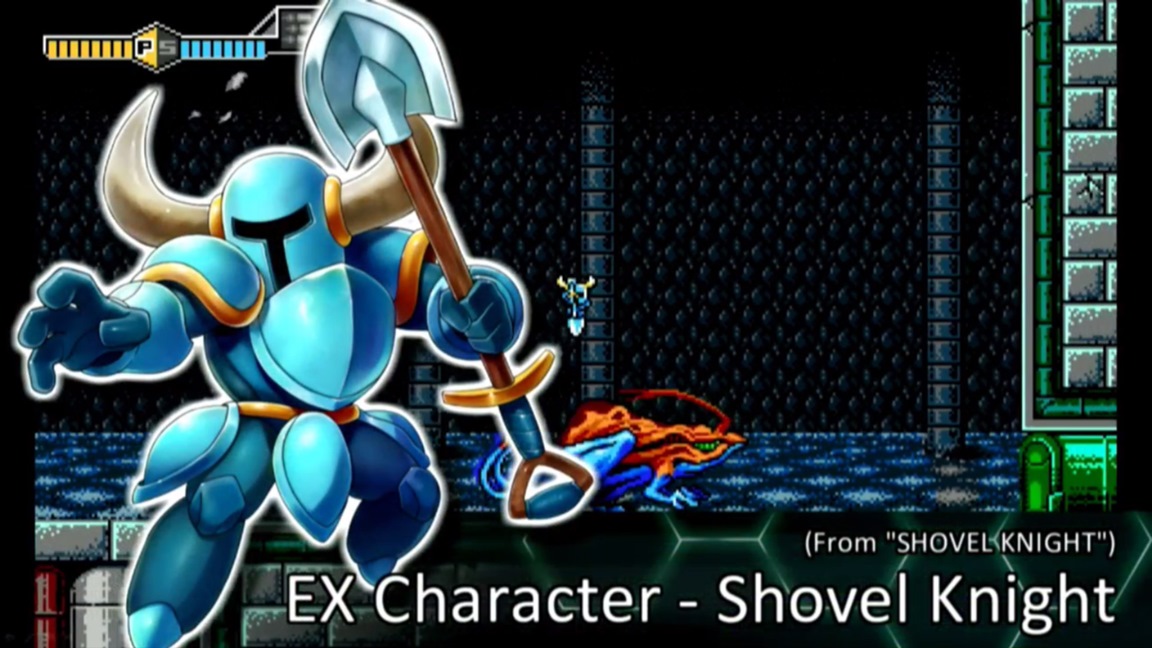 Dengeki was able to speak with Inti Creates president and CEO Takuya Aizu. Recently, an English translation of their discussion was posted. It included some interesting comments about some of Inti Creates' Nintendo-related titles.
At one point during the interview, Aizu was asked about how Blaster Master Zero came to be. He offered this lengthy explanation in response: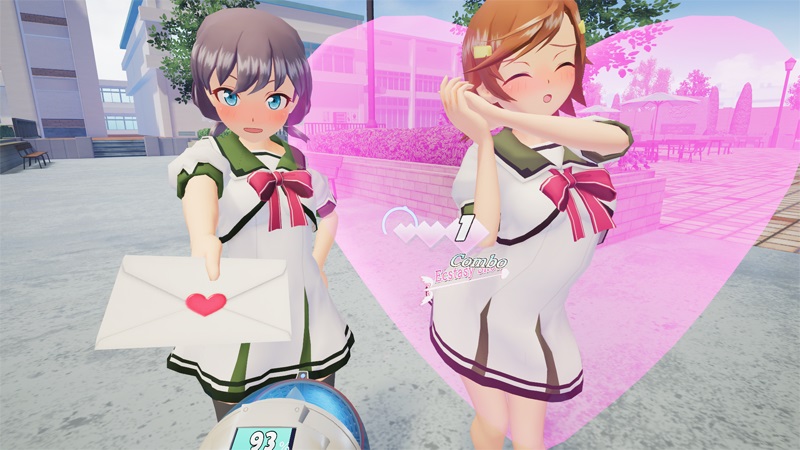 Gematsu spoke with Inti Creates' Takuya Aizu and Matt Papa about the newly-announced Gal*Gun 2. Highlights include the confirmation of gyro sensor support, news that the game won't be censored at all, and the decision to release it for Switch.
We've included these excerpts below. For the full interview, head on over here.
Inti Creates made two announcements last week. The first is that the Azure Striker Gunvolt: Striker Pack is coming to Switch, while Mighty Gunvolt Burst is in the works for both Switch and 3DS.
USgamer spoke with Inti Creates CEO Takuya Aizu following the news. For Azure Striker Gunvolt, Aizu spoke about how the Striker Pack came to be on Switch and confirmed that they're trying to release a physical version in the west. Aizu also confirmed that Mighty Gunvolt Burst will be adding more characters and spoke about how Mighty No. 9 isn't a direct influence on the game.
Read up on these comments from Aizu below. You can find USgamer's full piece here.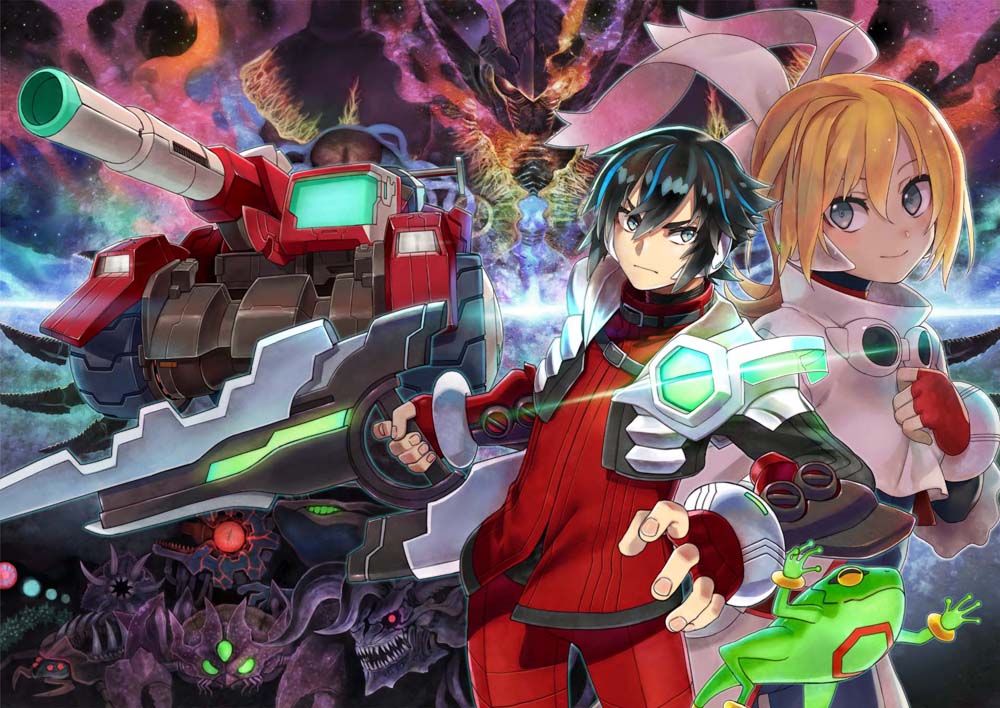 Switch is "very easy to work with and developer-friendly," Inti Creates CEO Takuya Aizu has said. Aizu spoke about developing for the new system as part of an interview with DualShockers. Inti Creates was at Switch's launch this month with Blaster Master Zero.
When asked about working on the new hardware, Aizu said:
"When we started to develop Blaster Master, we were using our own in-house engine because we originally planned to release the game on Nintendo 3DS. Once we decided that we were going to do a Nintendo Switch version, getting the stuff from the in house engine over to Switch only took a few months. In terms of just a general feeling, the Switch is very easy to work with and developer-friendly from our experience. Then you have the ability to use the Switch functionality for your game, such as the Joy-Cons or the multiplayer feature we added to the Switch version of Master Blaster."
Aizu also mentioned in the interview that Inti Creates has "two big projects coming up". However, it's unclear whether or not these will be on Nintendo platforms. The first will be announced in early summer while the other "will be closer to the end of the year."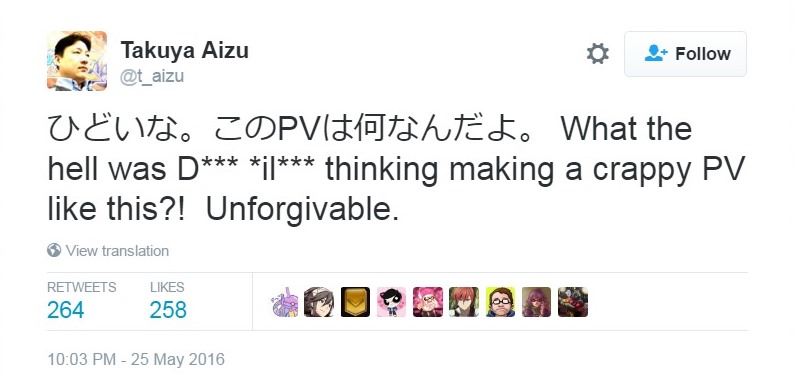 Mighty No. 9 publisher Deep Silver uploaded a new trailer for the game yesterday. To say that it wasn't received well might be an understatement. Have a look at the YouTube page here, and you'll truly understand how fans have responded to the video.
Inti Creates CEO Takuya Aizu is none too pleased with the new Mighty No. 9 trailer either. Aizu recently put up the message shown above on his Twitter page yesterday. Perhaps Deep Silver should have consulted with Inti Creates, as they were behind the project's development.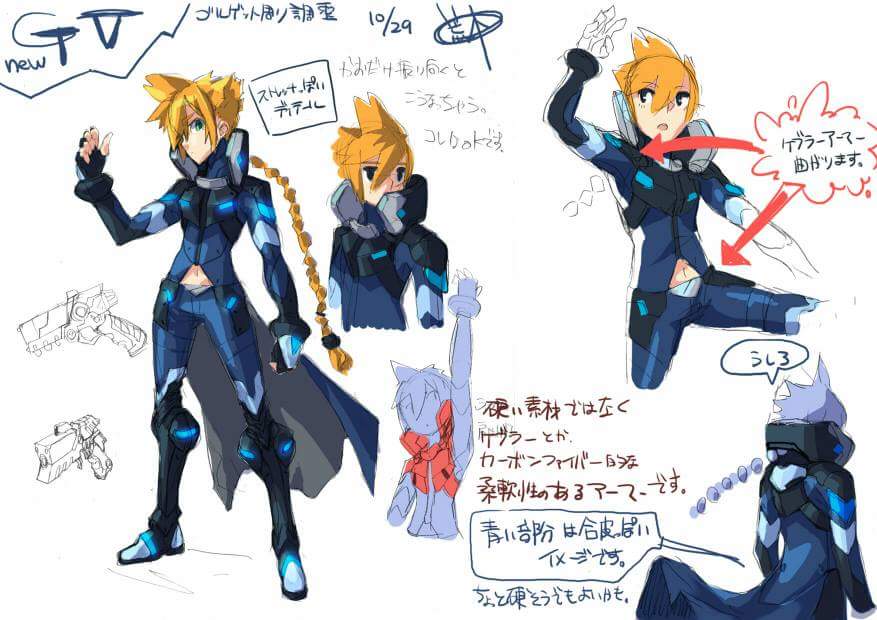 Were you not entirely satisfied with Azure Striker Gunvolt's English translation? If so, you may be pleased to hear that 8-4, who localized the first game and is in charge of the sequel, is handling things a bit differently the second time around.
Inti Creates president Takuya Aizu told Skybane the following regarding Azure Striker Gunvolt 2's translation:
"We are working with 8-4 again on the translation, but as you may know, we got a lot of feedback from the first game in regards to what people thought of its English translation. The team at 8-4 is very much aware of that feedback, so the translation for Gunvolt 2 may vary a little bit from what you saw with the first game. We have the utmost faith in 8-4's abilities, and have no doubts in our minds that they will produce a fabulous translation."
Aizu also confirmed that Japanese voices will be included in Azure Striker Gunvolt 2. Meanwhile, Inti Creates is still planning on bringing the first game's Steam update to 3DS which adds Japanese voices and a re-translation.
Take a look at the latest Azure Striker Gunvolt 2 concept art above. It gives us another look at Gunvolt's new design.