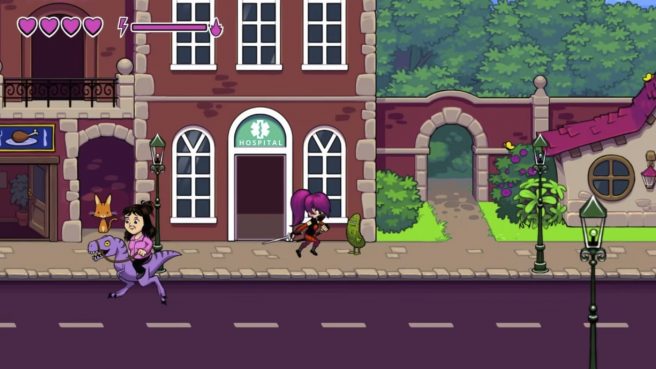 New gameplay is in for Intrepid Izzy, a "genre-defying 2D game". Footage shows an initial dungeon and boss fight, town exploration, and more.
Below is an overview of the title with more information:
Intrepid Izzy is a genre-defying 2D game with a unique HD art style.

Seamlessly blending platforming with beat-'em-up and adventure elements, the game features a striking art style inspired by retro game graphics, with crisp, detailed sprites with smooth animations.

You'll explore huge levels, each with its own theme and mechanics. Get different costumes for Izzy and take advantage of the special powers they grant!

Key Features

* Platform action and beat-em-up gameplay
* Modern graphics with retro game inspiration
* Diverse levels
* Fun and exciting story
* Soundtrack by Ben Kurotoshiro
And here's the gameplay for Intrepid Izzy on Switch:
Intrepid Izzy can be purchased as a digital download through the Switch eShop. Keep in mind that English is the game's only supported language.
Leave a Reply