Japan gets Mario Kart 8 McDonald's toys as well, plus other goodies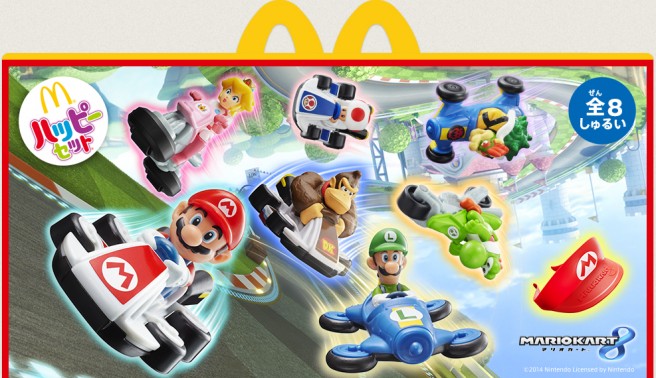 McDonald's isn't leaving Japan out of the Mario Kart 8 toy fun. Starting today, those who purchase a Happy Meal can receive a Mario visor or toy for Mario, Luigi, Donkey Kong, Peach, Yoshi, Bowser, and Toad.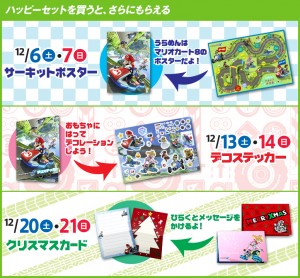 Additional goodies will be given out throughout the month, too. There's a reversible poster (available on the 6th and 7th), stickers (on the 13th and 14th), and a Christmas card (on the 20th and 21st).
Check out a commercial for the Japanese Mario Kart 8 toys below:
Leave a Reply