Japanese Nintendo website updated; Mario Kart retrospective added to its Mario portal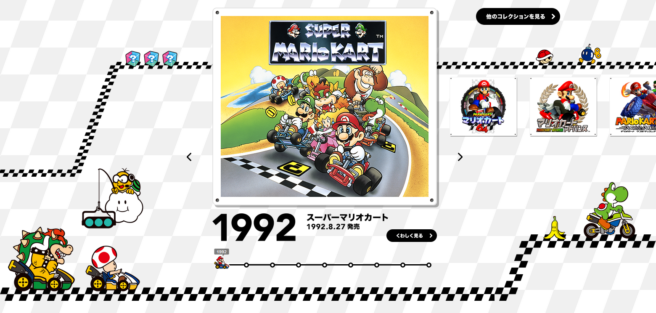 Last month, Nintendo opened up Zelda and Mario portals on its Japanese website, which serve as information hubs for these two franchises and its characters. Today, the Mario portal was updated because of the impending release of Mario Kart 8 Deluxe on Switch.
The character portal was updated to include Daisy, Yoshi, Wario and Waluigi. You can read brief descriptions of them there and listen to some voice clips. Much more impressive is the Mario Kart retrospective that was added to the portal. It lists every title released so far in the Mario Kart franchise and you can listen to some music clips while looking at screenshots and artwork from each game.
Leave a Reply