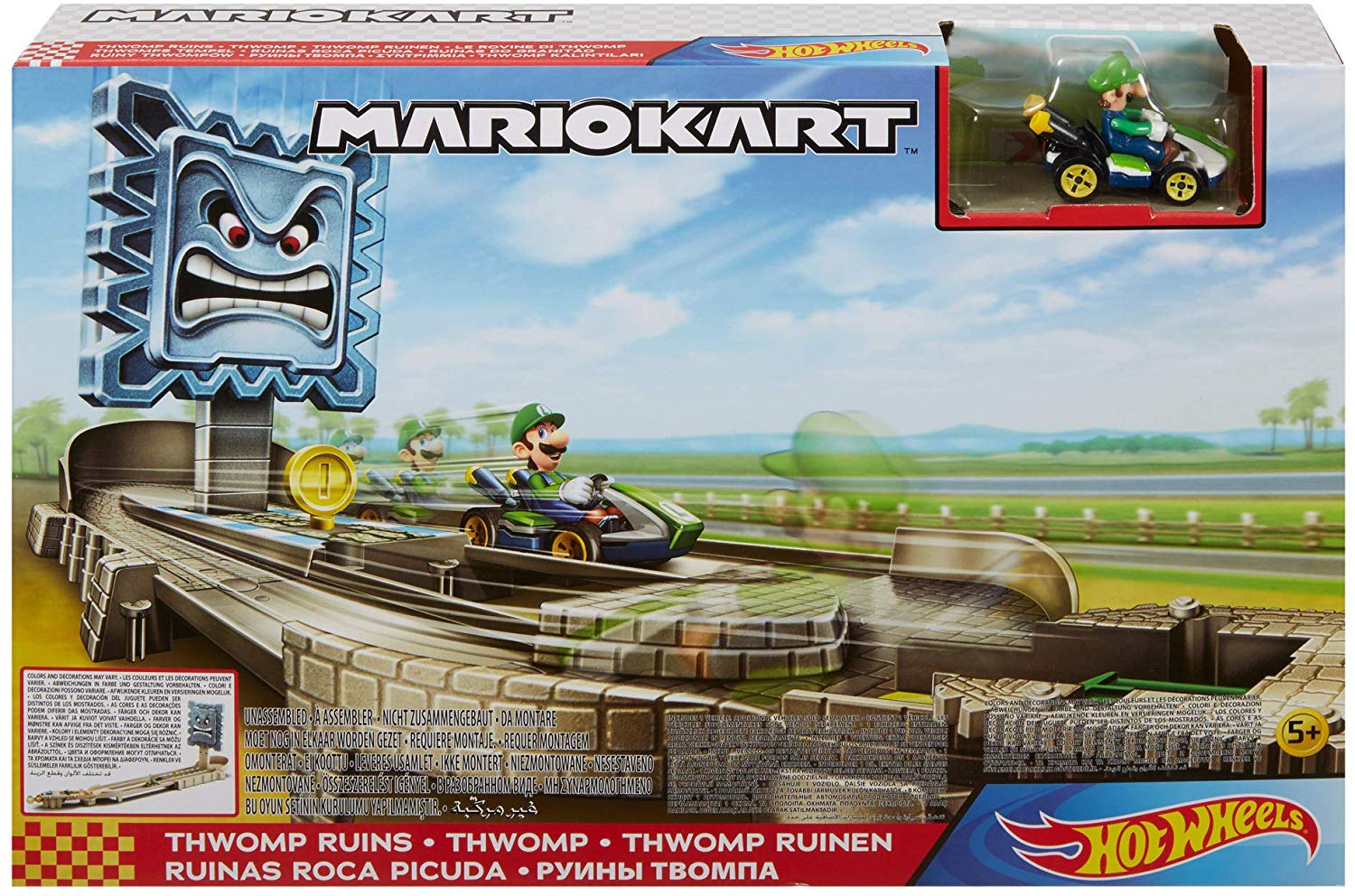 A few days ago, Nintendo and Mattel announced new Mario Kart Hot Wheels sets. You can find the announcement with all of the details here.
Here are a few new photos showing off what's on the way:
Pre-orders for the Mario Kart Hot Wheels sets have started to open on Amazon. Currently, the retailer has Piranha Set and Thwomp set. Both can be found here.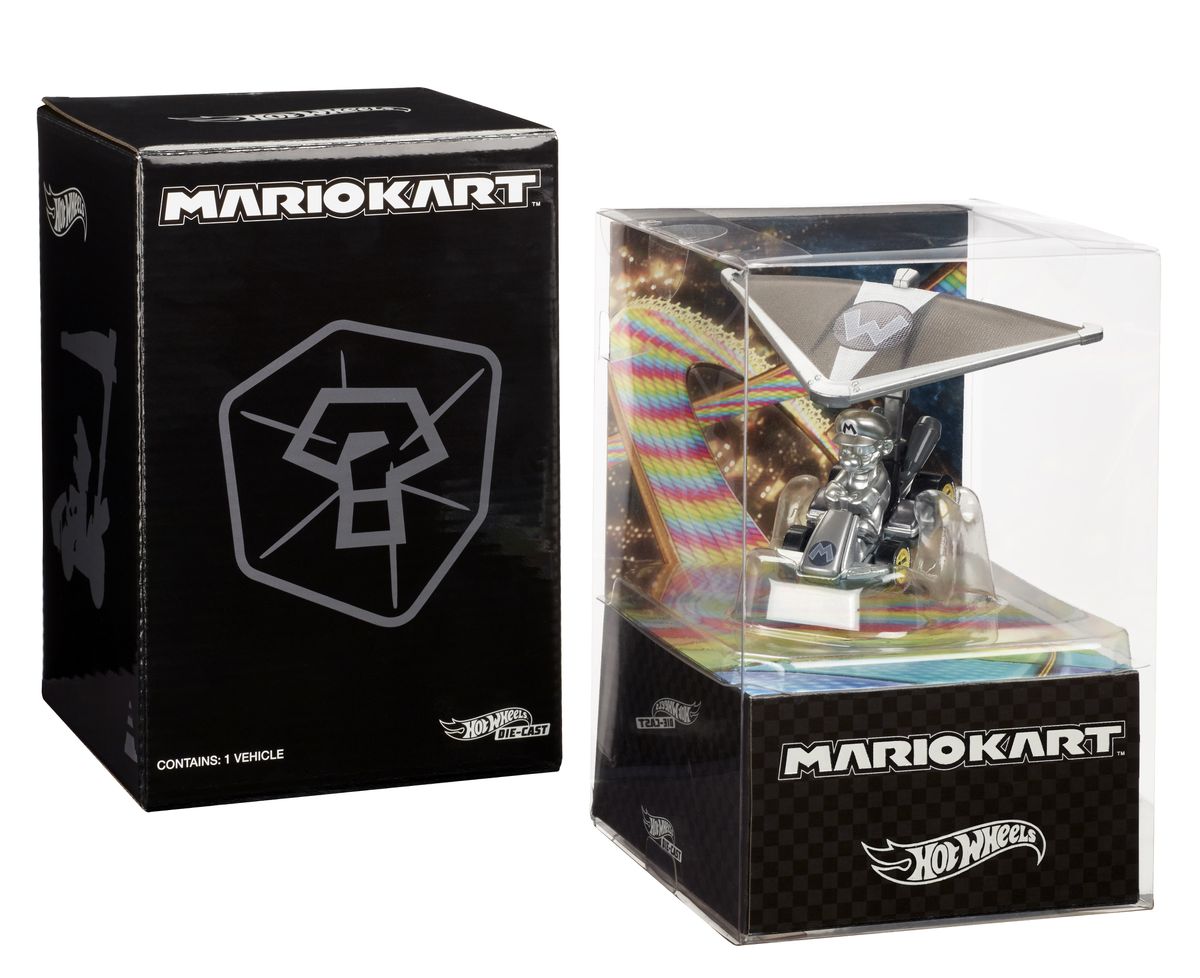 Hot Wheels developer Mattel has revealed that Metal Mario will be joining the roster of the Mario Kart Hot Wheels collection later this Summer.
Combined with paraglider and all, Metal Mario will be available to purchase from Mattel's website for $20 starting June 17th. The toy will also be coming to San Diego Comic Con a month later on July 17th.
A couple more images of Metal Mario can be viewed below.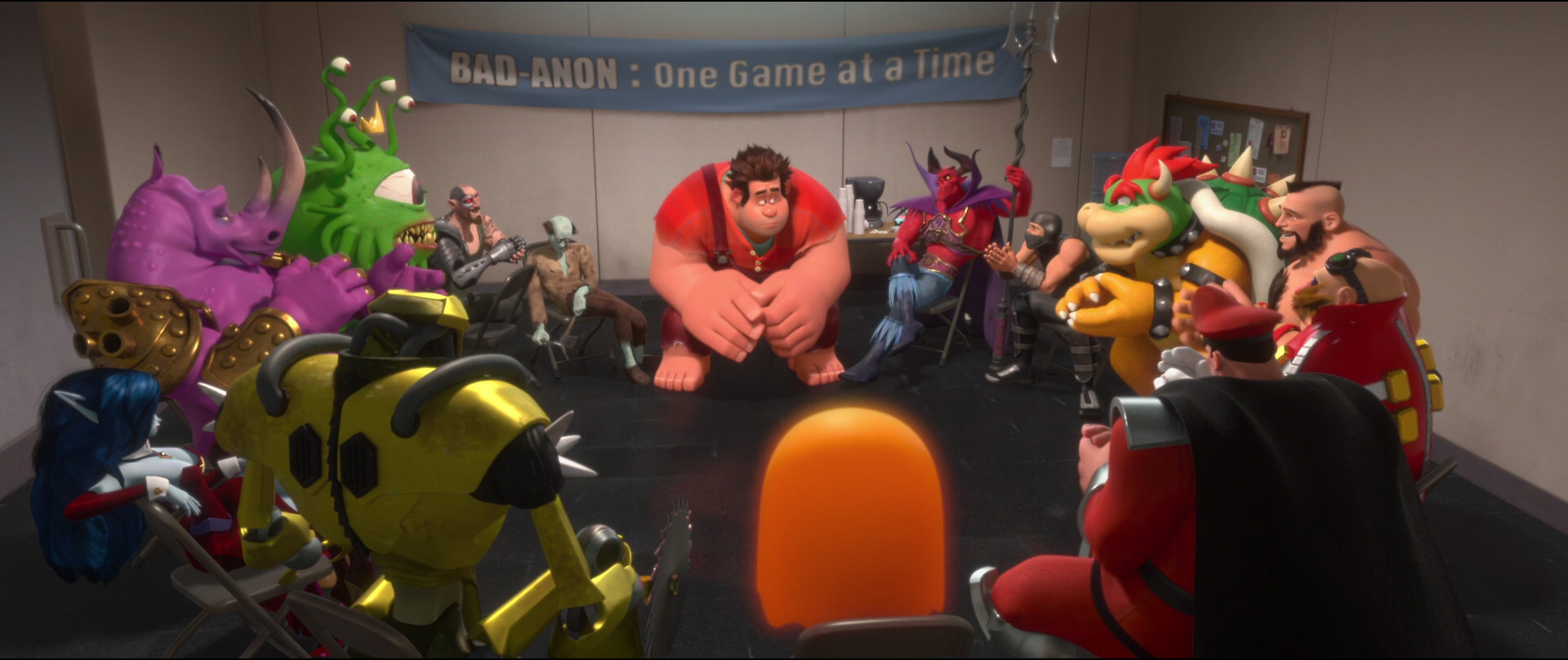 In the lead up to the release of Disney's Wreck-It Ralph 2 in theaters this November, the company's marketing efforts are now turning focus towards the film. As such, attractions and even music are being transitioned over throughout Disney World's new Play Zone at Epcot to reflect the upcoming release.
While no official confirmation has been made by Nintendo or Disney at this point, the attentive ears of Attractions Magazine on Twitter have caught on video what sounds like a new orchestration of the Super Mario Kart theme playing at the park.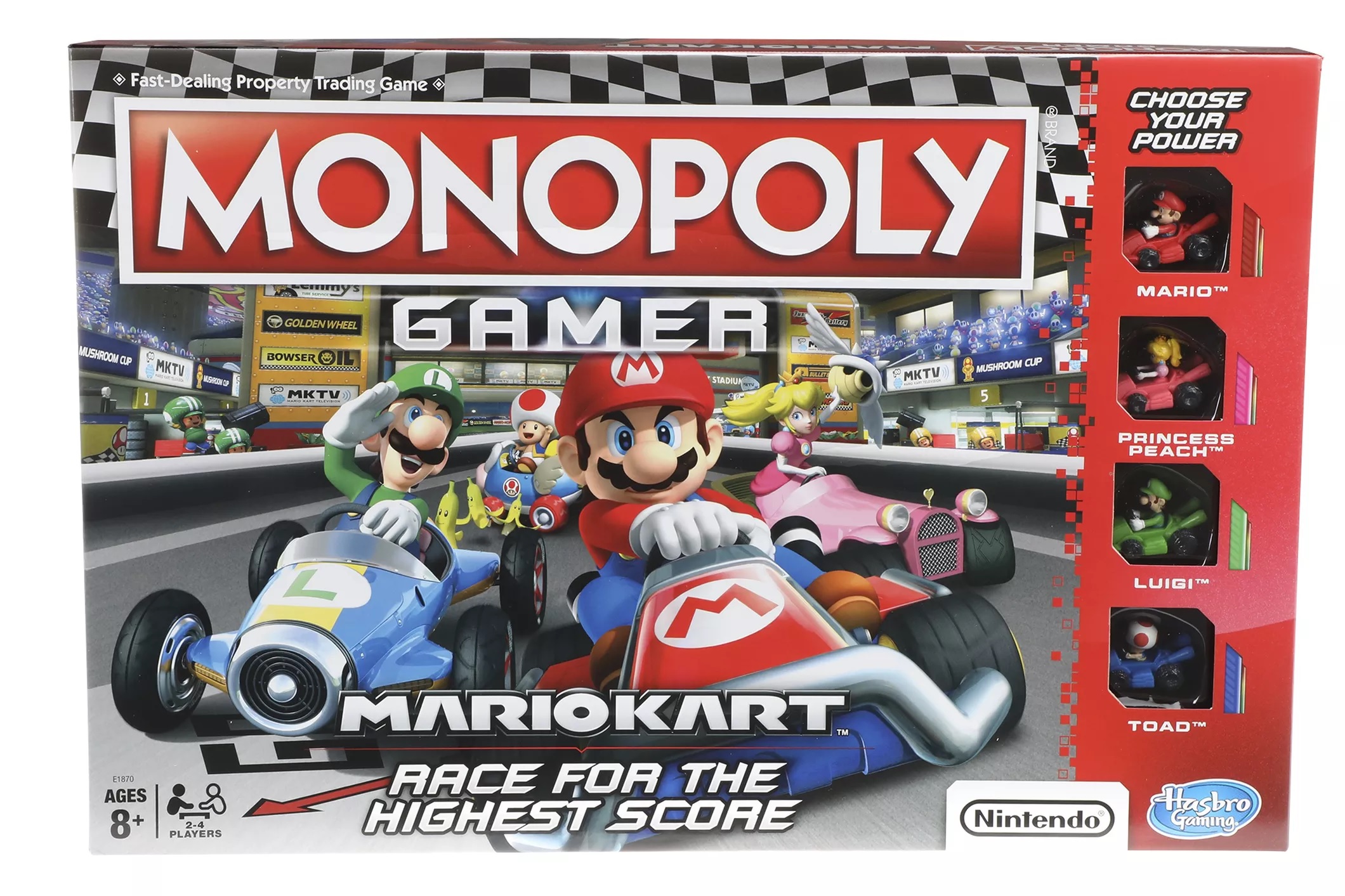 You may recall that, last year, Hasbro came out with Monopoly Gamer Edition featuring Super Mario. The company has now revealed Monopoly Gamer: Mario Kart Edition, and it's out today.
In Monopoly Gamer: Mario Kart Edition, a race starts when players pass "Go". Here players compete for a Grand Prix card. Monopoly Gamer: Mario Kart Edition also features properties from the karting franchise such as Rainbow Road and Bowser's Castle. Mario Kart items like shells and banana peels can also be used.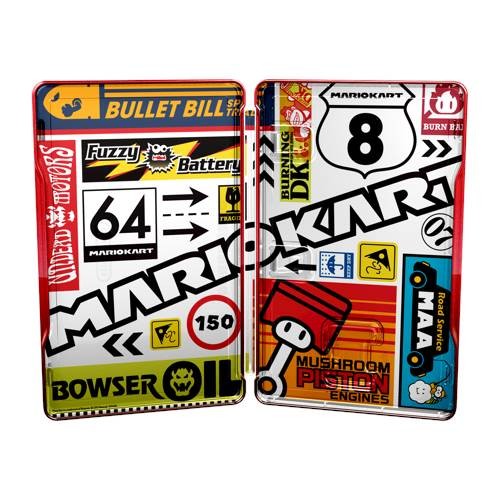 Update (12/11): We're hearing that the steelcase will be free for those who purchase a copy of Mario Kart 8 Deluxe at Best Buy next week. It will show as $59.99 on its own for those who don't buy the game.
---
Original (12/10): A listing has appeared on Best Buy's website for a new Mario Kart steelcase. Strangely, it shows a release date of December 5 and a $60 price point.
We're not quite sure what's going on with this listing. You can't actually buy the steelcase at present, and $60 seems oddly high. In any case, we'll keep tabs on the situation and will let you know if we hear anything more.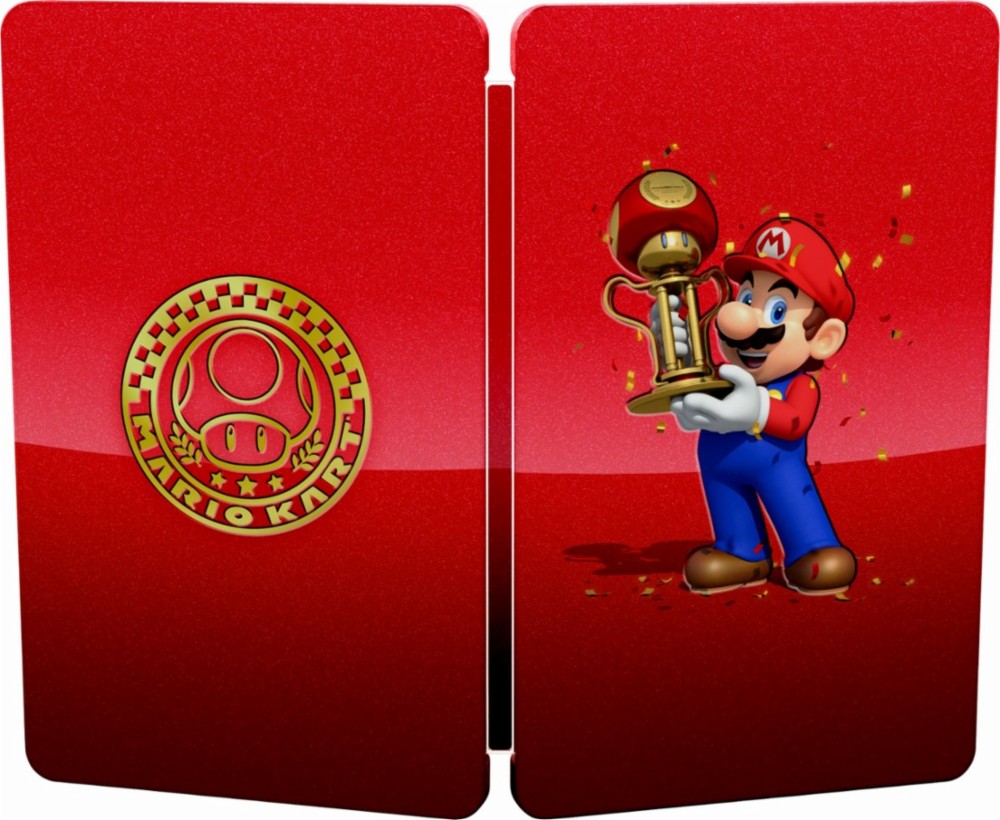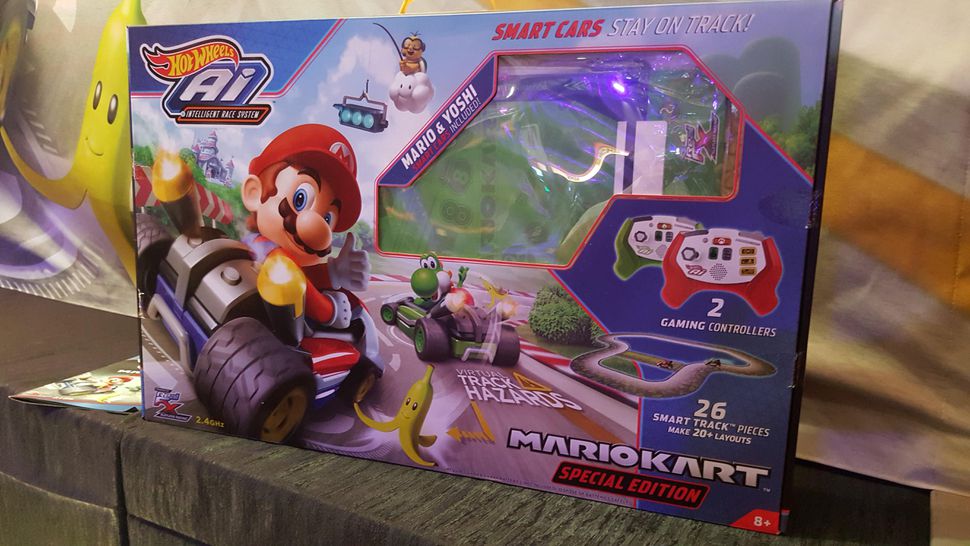 At Comic-Con last week, Mattel showed off a Mario Kart version of its Hot Wheels AI Intelligent Race System. It features a track that can keep Mario and co. on the road while players shoot virtual hazards at each other.
CNET has a report on the toy. According to the site's article, you can enable "RC Mode" to go off-road. You'll also hear sounds while racing, including character voices and the same tones played when a race begins in Mario Kart 8 Deluxe. You'll also be able to place bananas and fire shells to slow down opponents, but it won't be possible to see these on the track.
A starter kit will be sold that contains a 26-piece track plus Mario and Yoshi cars will be sold exclusively at Toys "R" Us in October for $135. A kit with Luigi is also releasing during the same month for $25. Bowser and Princess Peach will arrive before the end of 2017.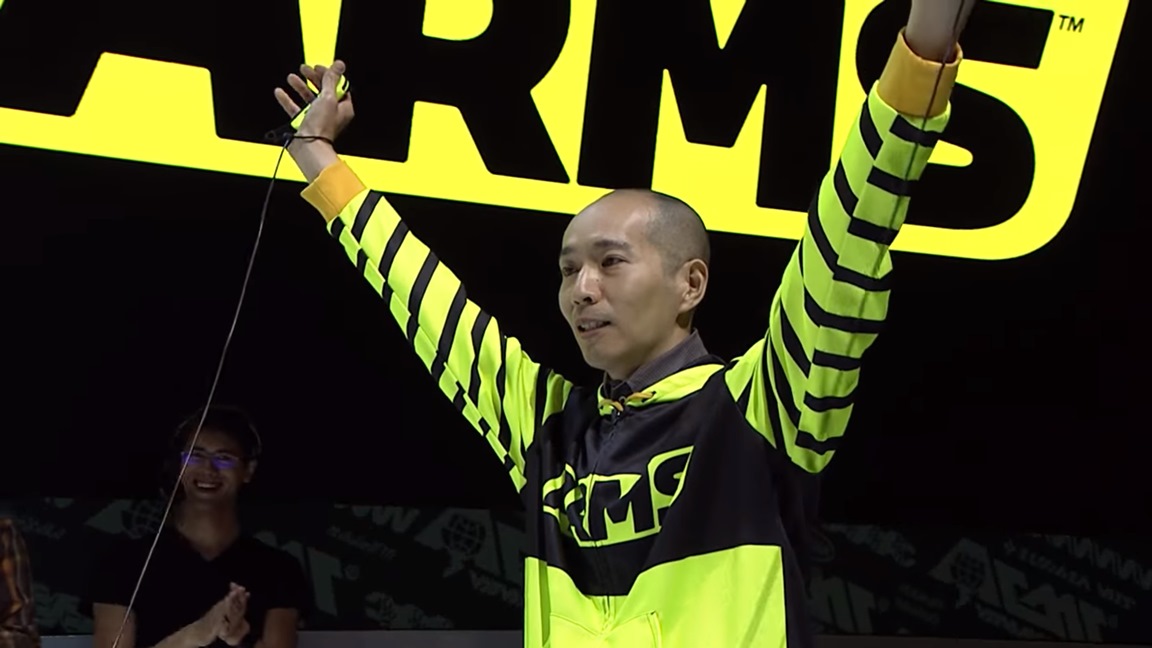 Eurogamer recently had the chance to interview Kosuke Yabuki, the producer of ARMS. He answered questions on a variety of topics, from ARMS to Mario Kart and more. Make sure to check out the full interview here; we've rounded up some of the most interesting tidbits below: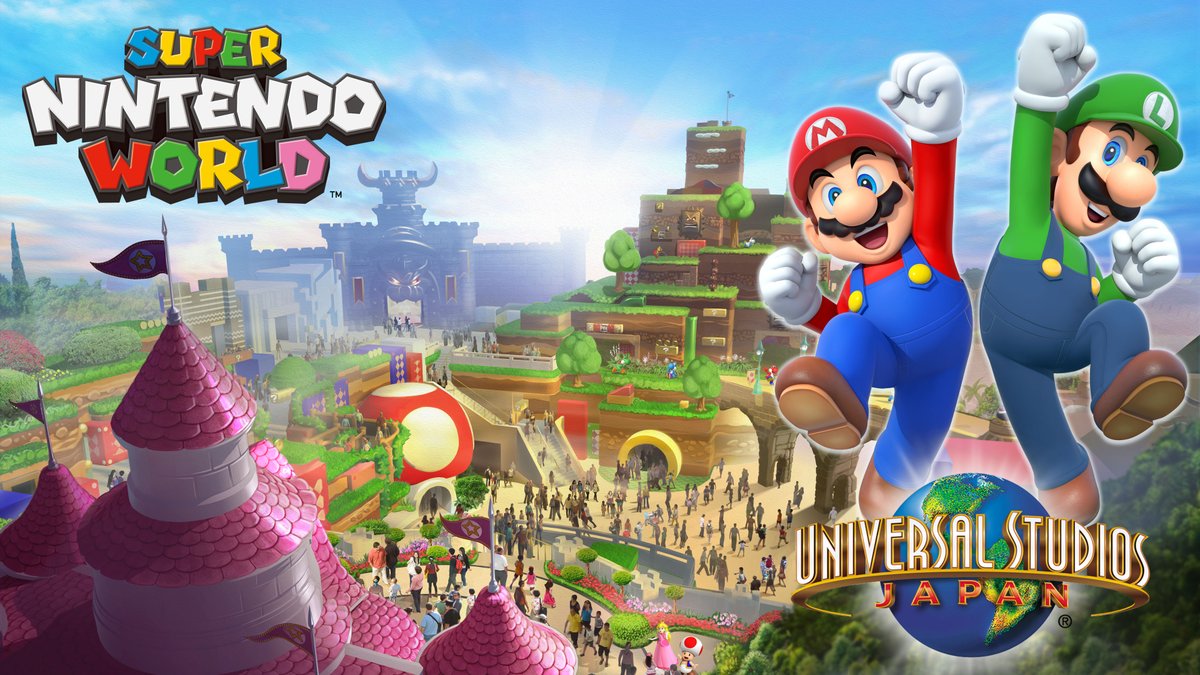 Super Nintendo World, Nintendo's own theme park section at Universal Studios, is still quite some time away – it is scheduled to open at Universal Studios Japan in 2020 and at Universal Studios in Orlando and Hollywood at a later date. However, thanks to some trademarks filed by Nintendo in North America, we might have some clues about what attractions to expect. Specifically, one trademark mentions "management or arrangement of kart racing" – this obviously hints at a Mario Kart-based attraction.
Of course, this is not an official confirmation just yet, although we would be surprised if a Mario Kart attraction wasn't happening at all.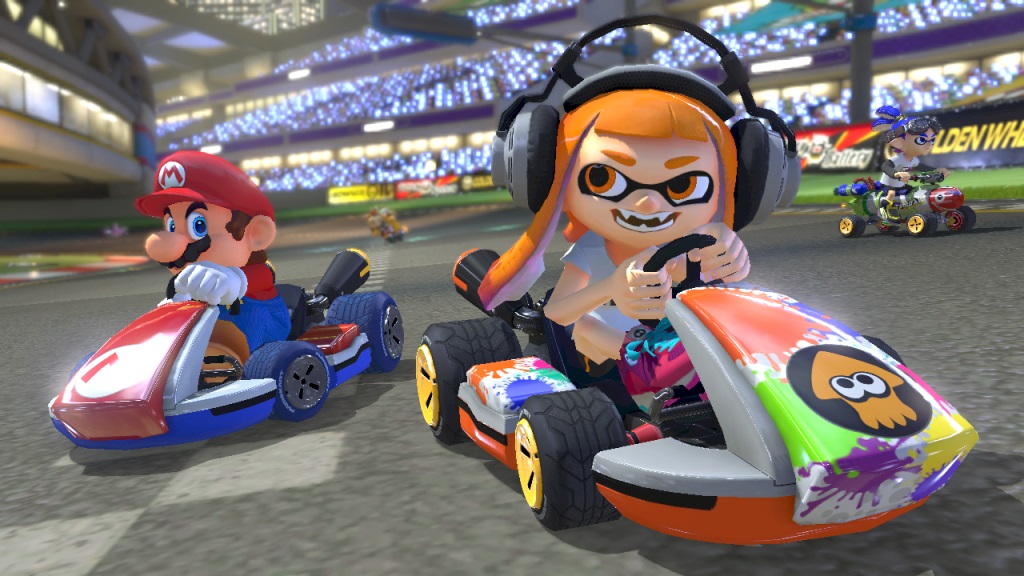 Another piece of significant information has been reported stemming from the April 2017 NPD report. According to Mat Piscatella, an analyst for the company, Mario Kart is the all-time best-selling racing franchise in the U.S.
Mario Kart 8 Deluxe was the best-selling game in the U.S. last month despite being on the market for just two days. In that short period, over 460,000 physical units sold. With digital sales included, the total exceeds 550,000 units.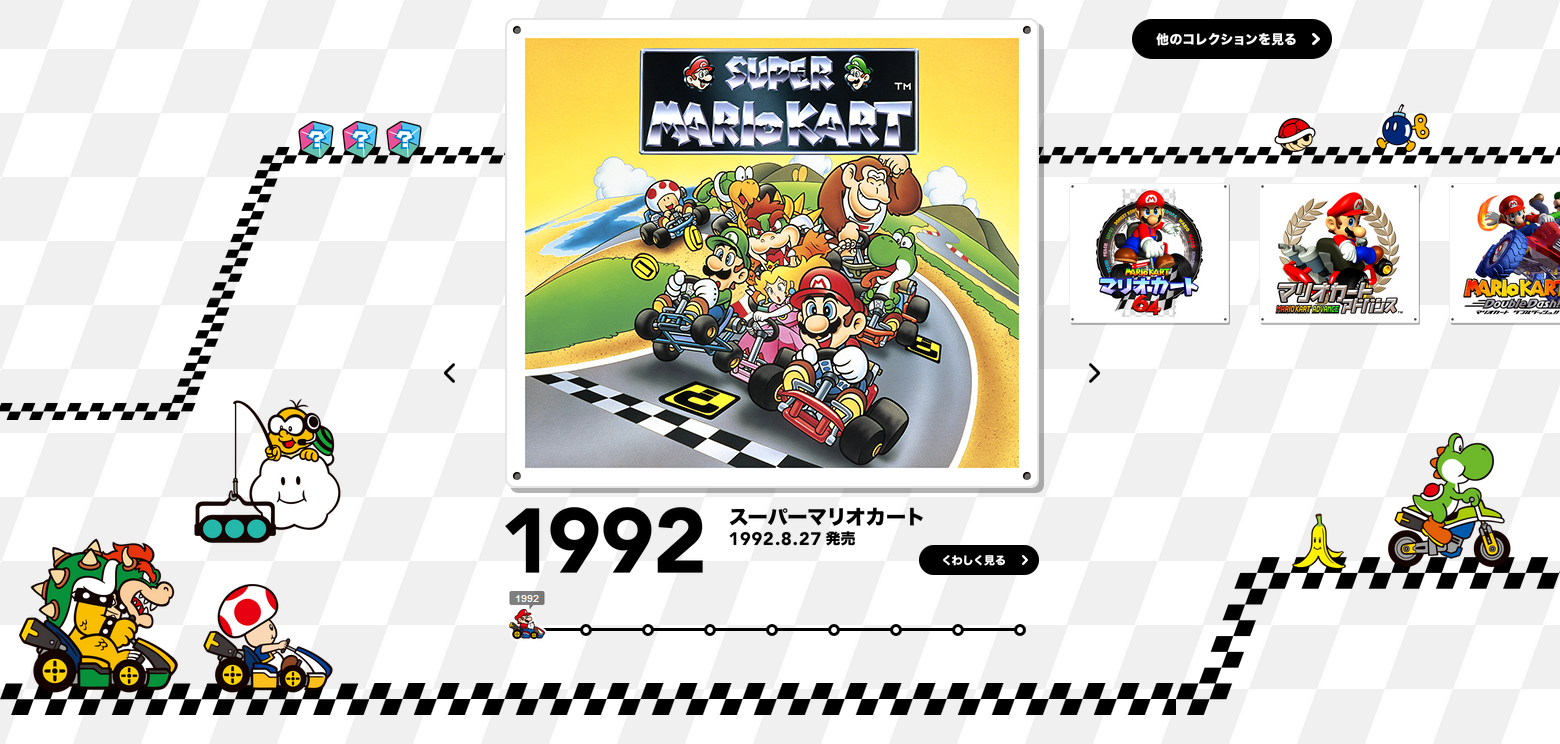 Last month, Nintendo opened up Zelda and Mario portals on its Japanese website, which serve as information hubs for these two franchises and its characters. Today, the Mario portal was updated because of the impending release of Mario Kart 8 Deluxe on Switch.
The character portal was updated to include Daisy, Yoshi, Wario and Waluigi. You can read brief descriptions of them there and listen to some voice clips. Much more impressive is the Mario Kart retrospective that was added to the portal. It lists every title released so far in the Mario Kart franchise and you can listen to some music clips while looking at screenshots and artwork from each game.