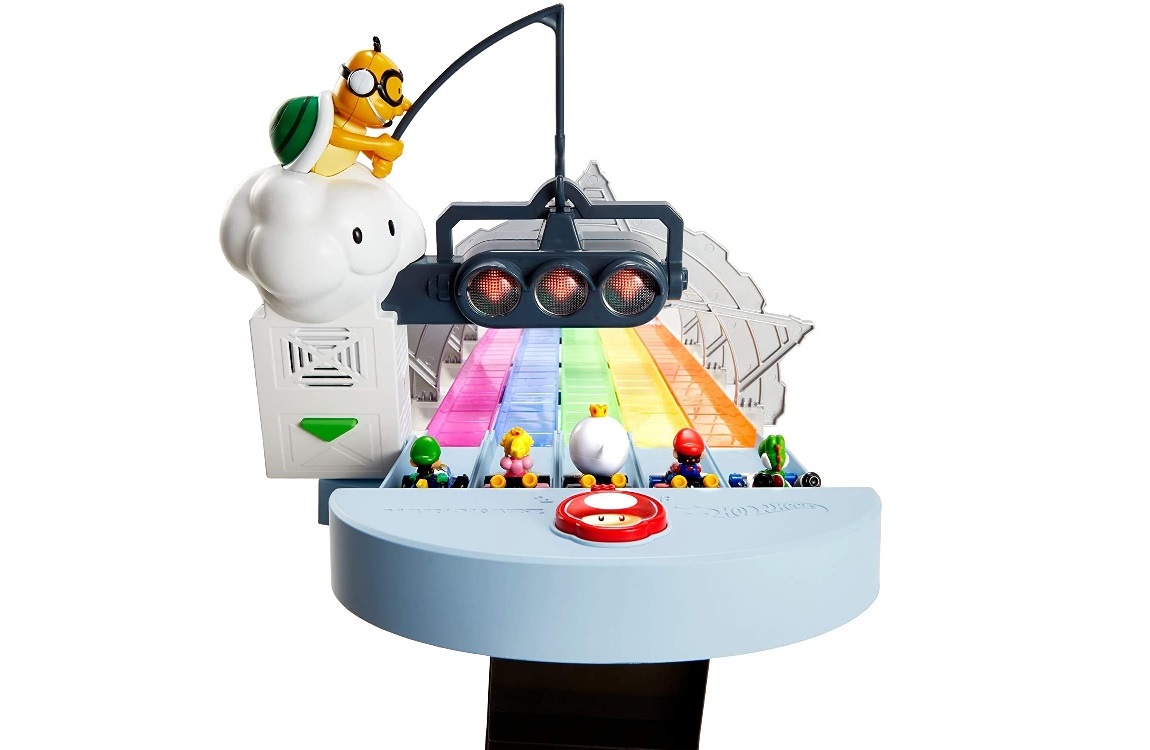 Hot Wheels has had a few Nintendo collaborations in the past, and that partnership is continuing with a new Mario Kart product. As revealed by an Amazon listing, Hot Wheels Mario Kart Rainbow Road Raceway will launch in May.
The Amazon page actually doesn't have much in terms of actual information. However, based on official photos, you'll be able to race with Mario, Luigi, Peach, Yoshi, and King Boo down the Rainbow Road-inspired track. Lakitu is also hanging out at the front of the course.
Here's a closer look: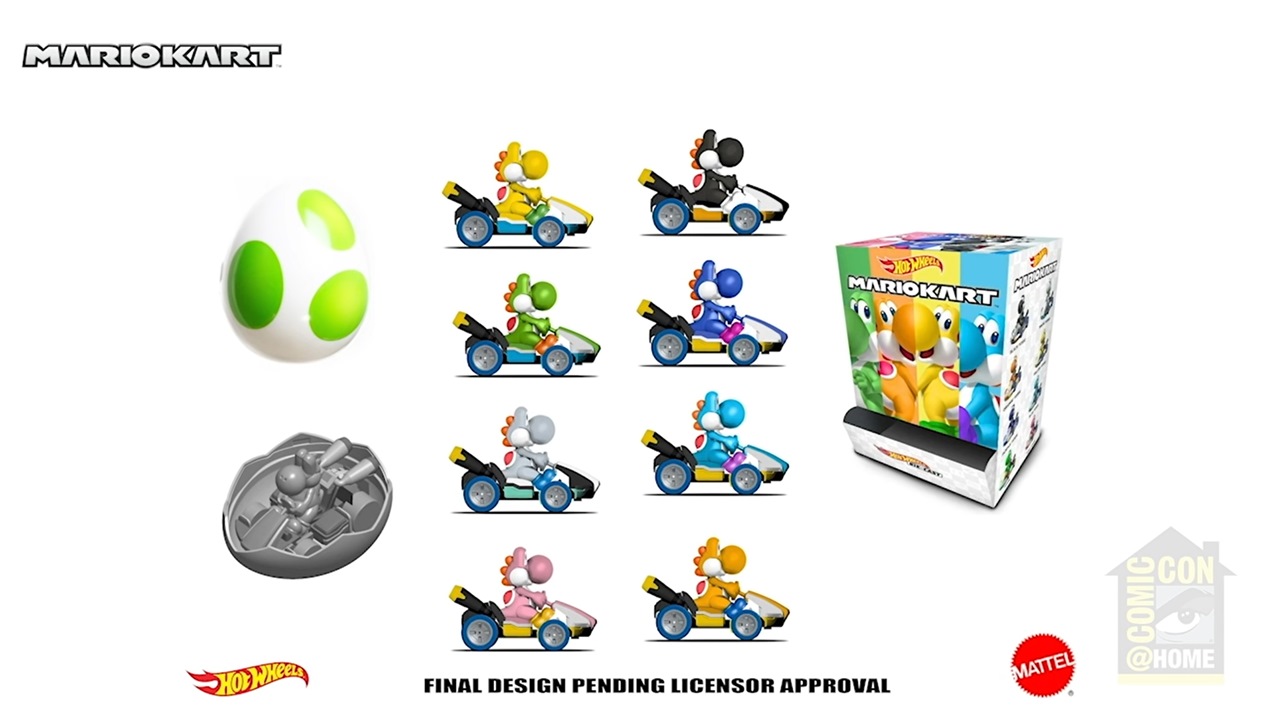 Last year, Mattel teamed up with Nintendo on Hot Wheels Mario Kart die-cast vehicles and track sets. The line is now expanding with a few new products. As part of a recent [email protected] panel, Mattel gave a sneak peek as to what's planned for the future.
First up are new drivers Cat Peach and Diddy Kong. The two characters will drive a standard kart and Pipe Frame Kart respectively.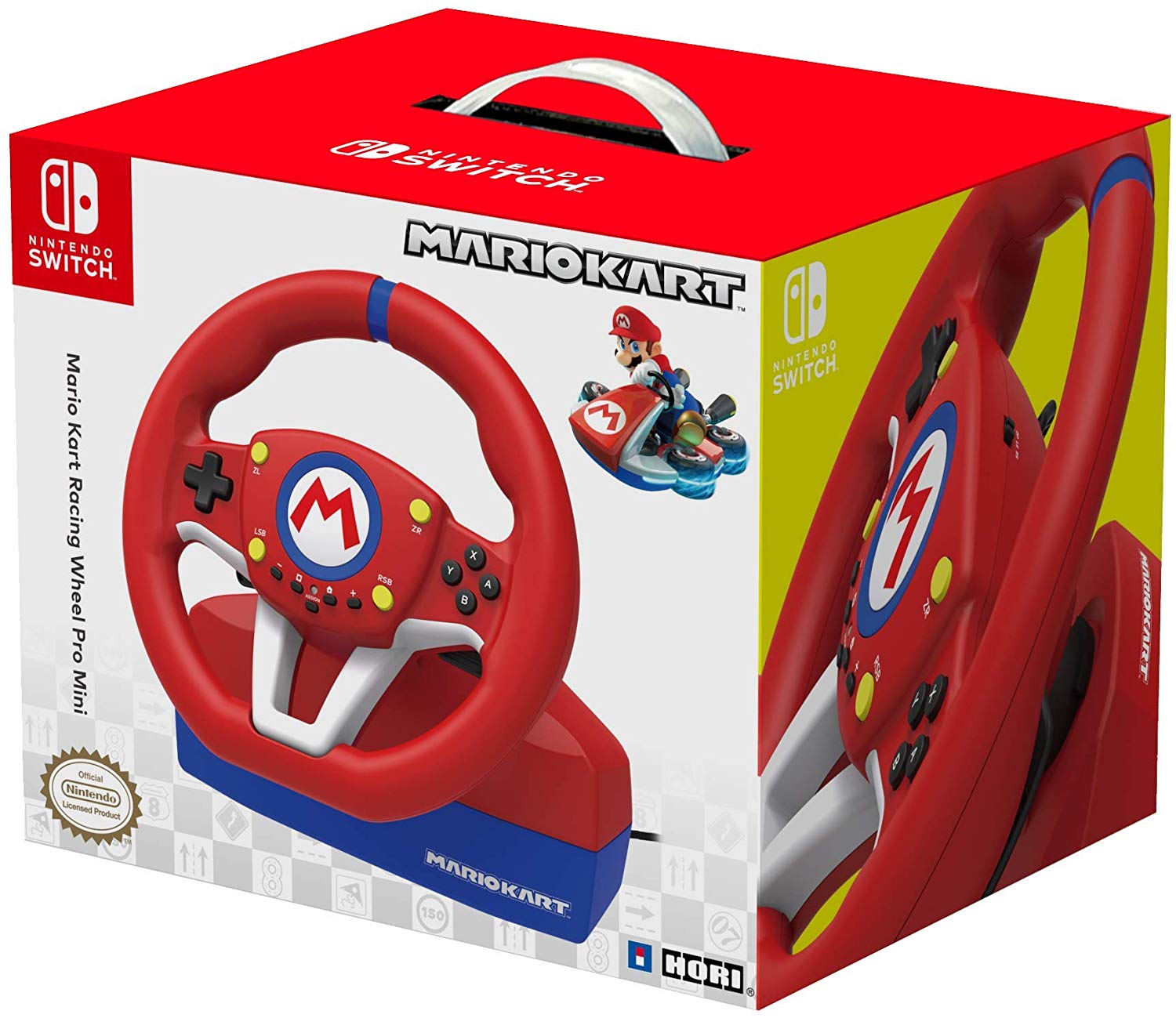 HORI will release the recently-announced Mario Kart racing wheel for Switch in the west, Amazon listings reveal. It is tentatively slated for November 12 in North America and January 2 in the UK.
Here's an official product description: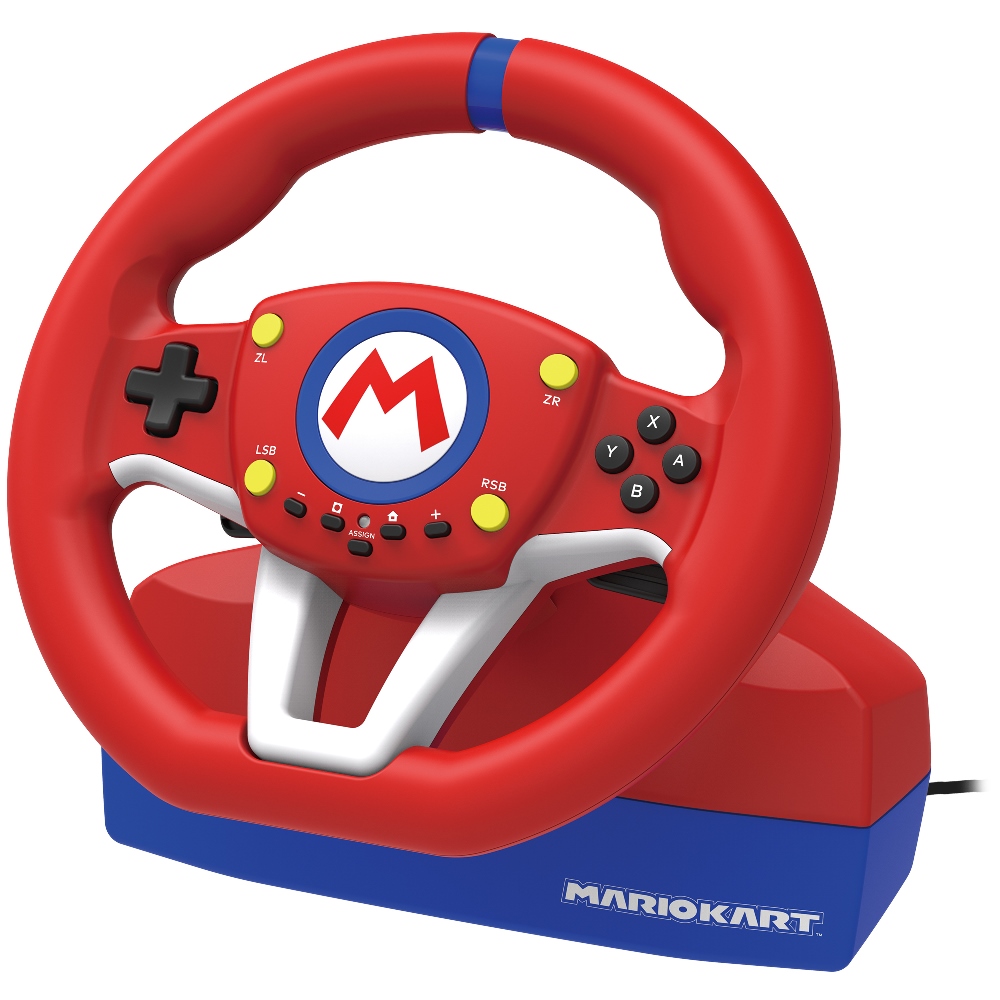 Update: Pre-orders are now open on Play-Asia here.
---
Original: HORI has announced a new Mario Kart Racing Wheel accessory for Switch. It will come in two versions: a standard release and a more expensive DX version.
This new accessory works with both the Switch and PC. Functions from the Switch controller have been migrated over to the new device, and even comes with a foot pedal. While it only works in docked mode, it's compatible with other modes and the Switch Lite through an extra USB accessory.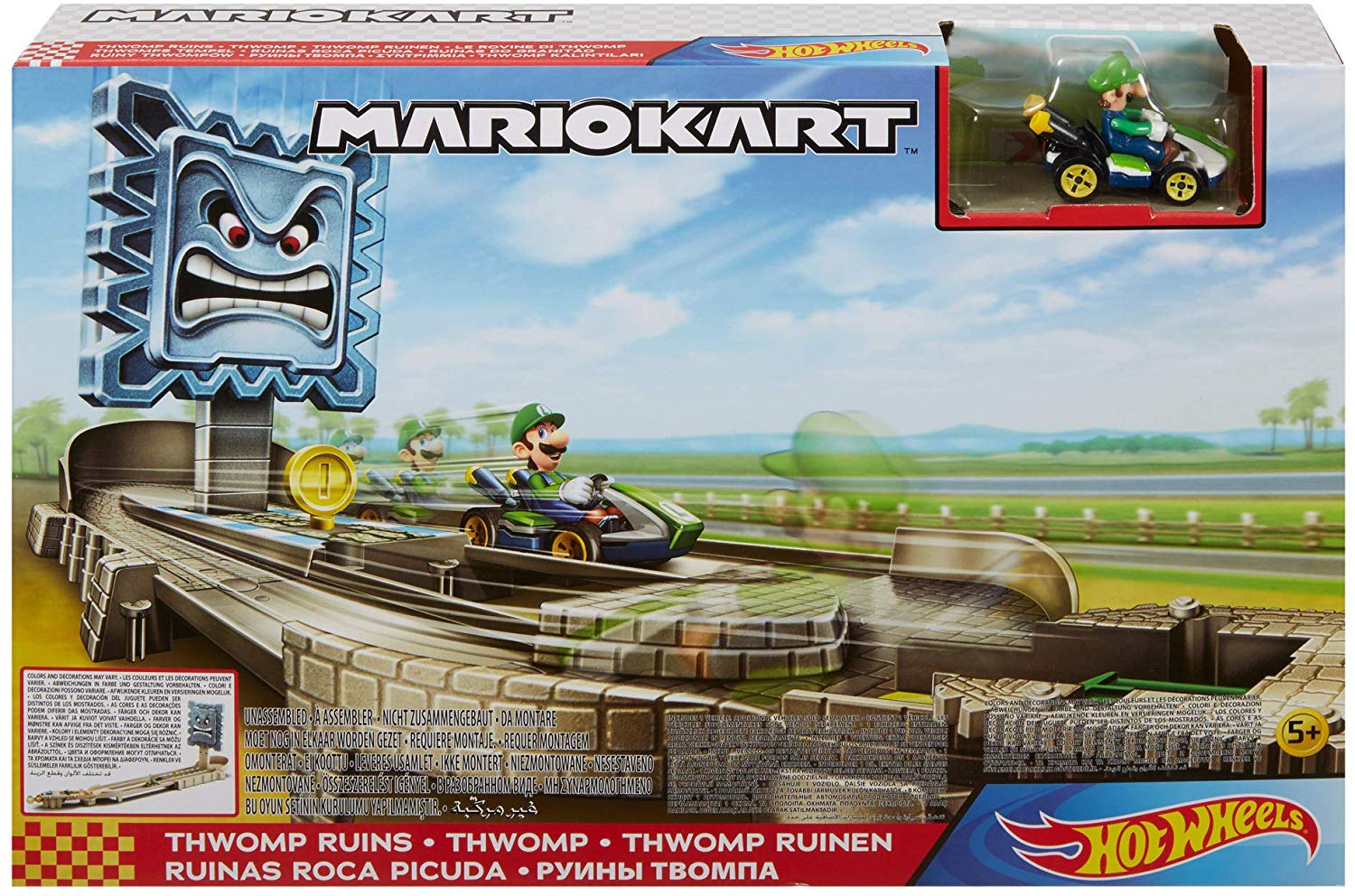 A few days ago, Nintendo and Mattel announced new Mario Kart Hot Wheels sets. You can find the announcement with all of the details here.
Here are a few new photos showing off what's on the way:
Pre-orders for the Mario Kart Hot Wheels sets have started to open on Amazon. Currently, the retailer has Piranha Set and Thwomp set. Both can be found here.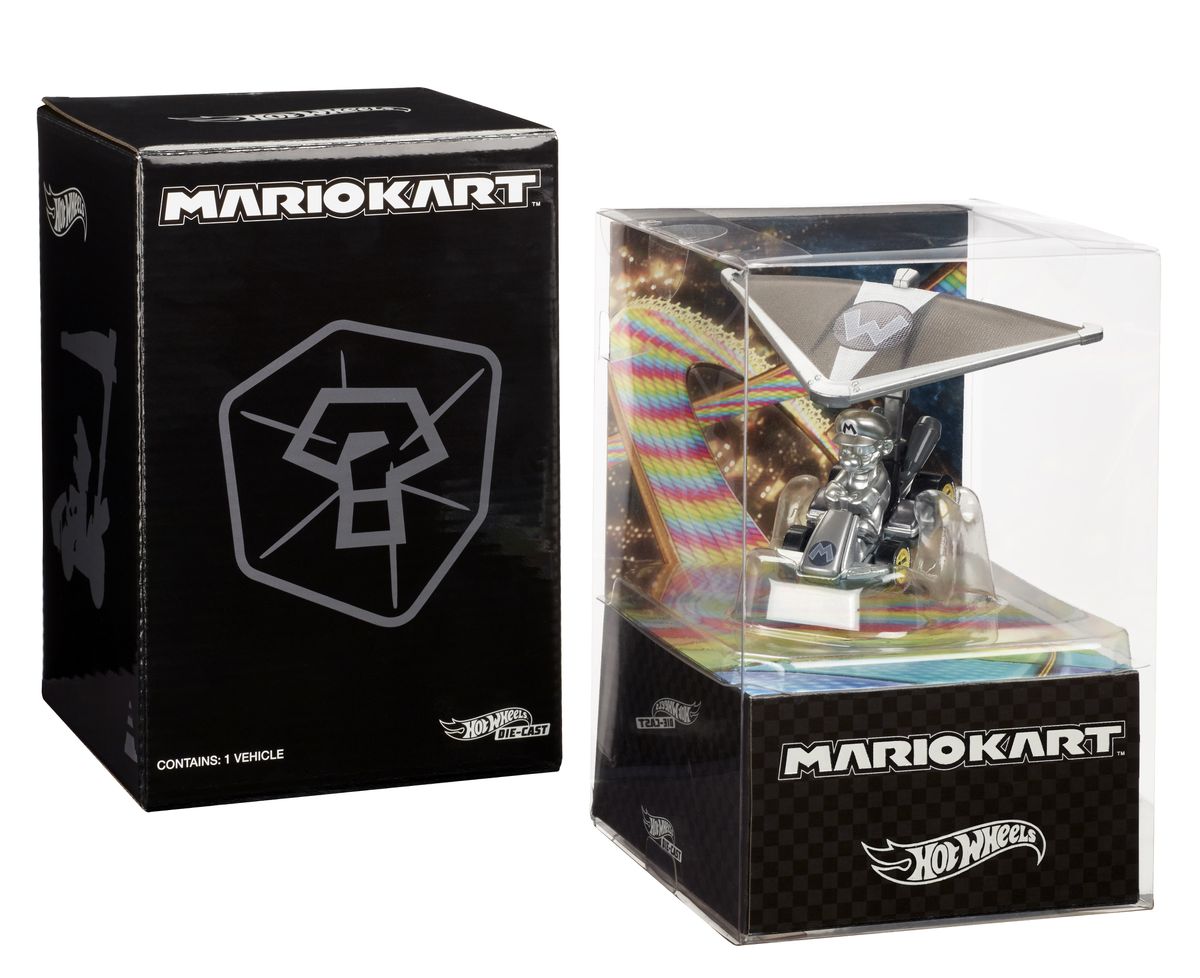 Hot Wheels developer Mattel has revealed that Metal Mario will be joining the roster of the Mario Kart Hot Wheels collection later this Summer.
Combined with paraglider and all, Metal Mario will be available to purchase from Mattel's website for $20 starting June 17th. The toy will also be coming to San Diego Comic Con a month later on July 17th.
A couple more images of Metal Mario can be viewed below.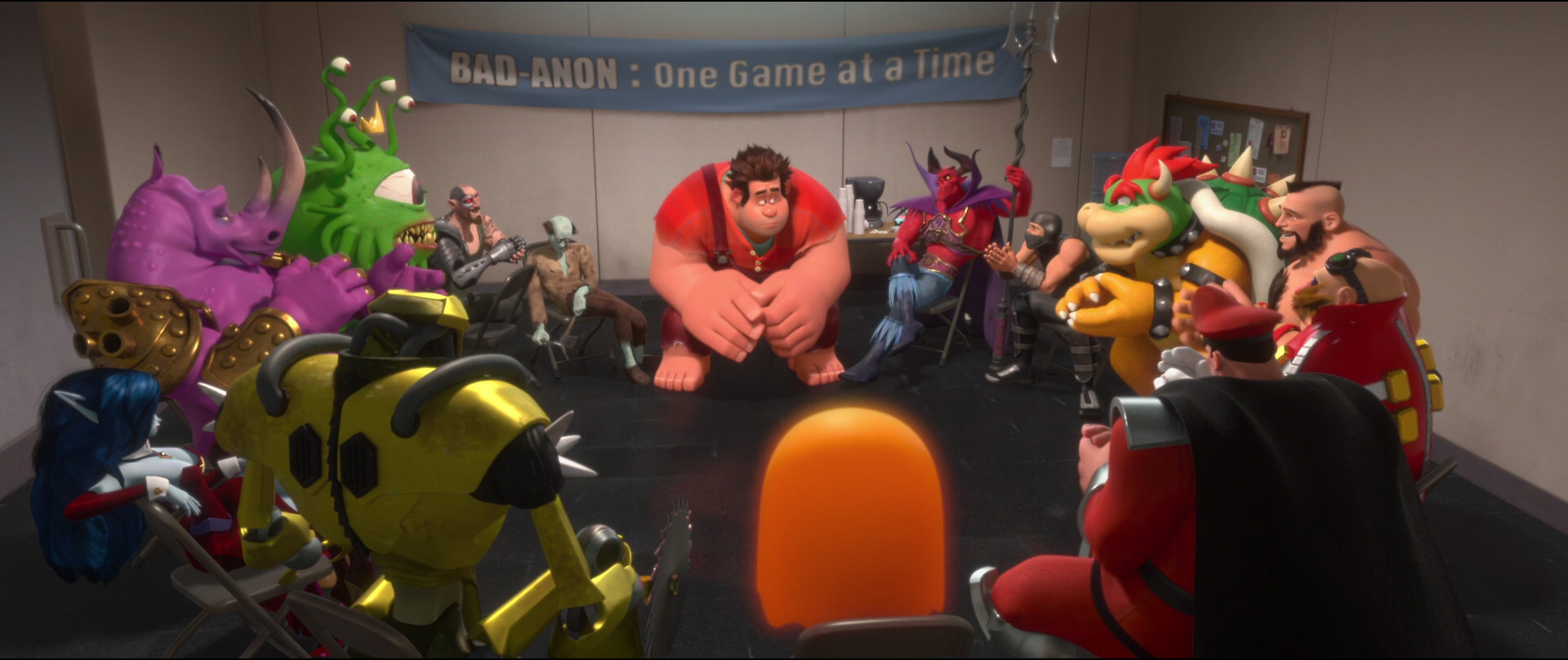 In the lead up to the release of Disney's Wreck-It Ralph 2 in theaters this November, the company's marketing efforts are now turning focus towards the film. As such, attractions and even music are being transitioned over throughout Disney World's new Play Zone at Epcot to reflect the upcoming release.
While no official confirmation has been made by Nintendo or Disney at this point, the attentive ears of Attractions Magazine on Twitter have caught on video what sounds like a new orchestration of the Super Mario Kart theme playing at the park.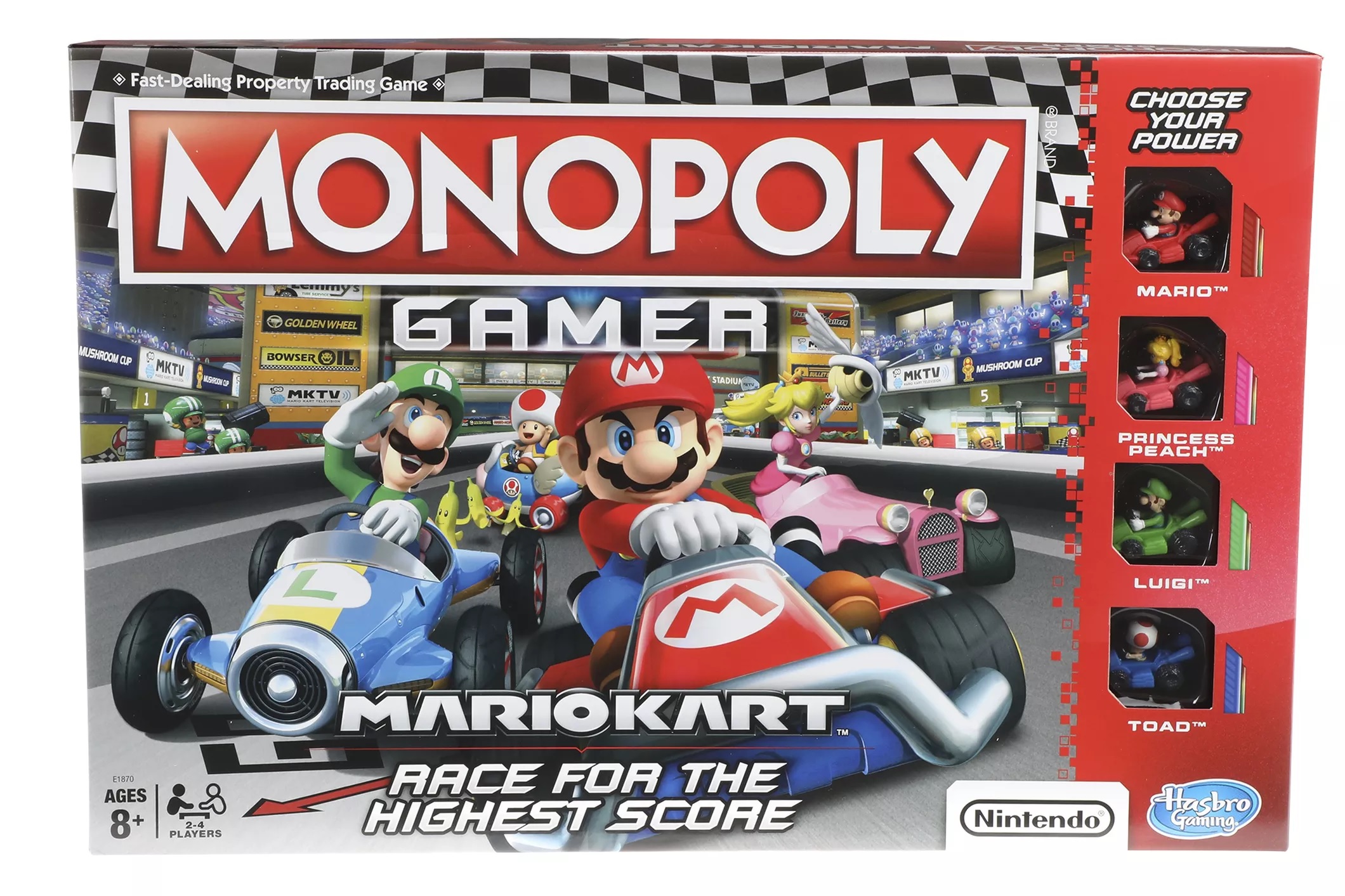 You may recall that, last year, Hasbro came out with Monopoly Gamer Edition featuring Super Mario. The company has now revealed Monopoly Gamer: Mario Kart Edition, and it's out today.
In Monopoly Gamer: Mario Kart Edition, a race starts when players pass "Go". Here players compete for a Grand Prix card. Monopoly Gamer: Mario Kart Edition also features properties from the karting franchise such as Rainbow Road and Bowser's Castle. Mario Kart items like shells and banana peels can also be used.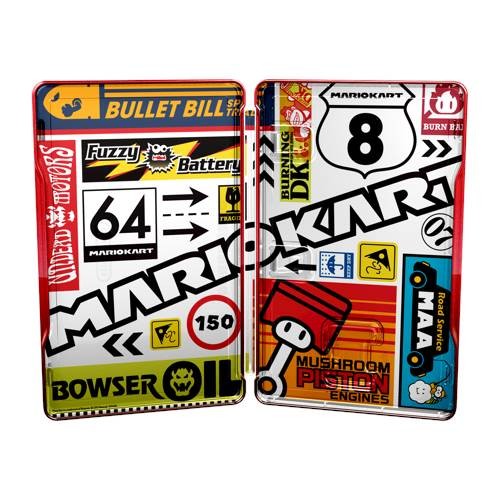 Update (12/11): We're hearing that the steelcase will be free for those who purchase a copy of Mario Kart 8 Deluxe at Best Buy next week. It will show as $59.99 on its own for those who don't buy the game.
---
Original (12/10): A listing has appeared on Best Buy's website for a new Mario Kart steelcase. Strangely, it shows a release date of December 5 and a $60 price point.
We're not quite sure what's going on with this listing. You can't actually buy the steelcase at present, and $60 seems oddly high. In any case, we'll keep tabs on the situation and will let you know if we hear anything more.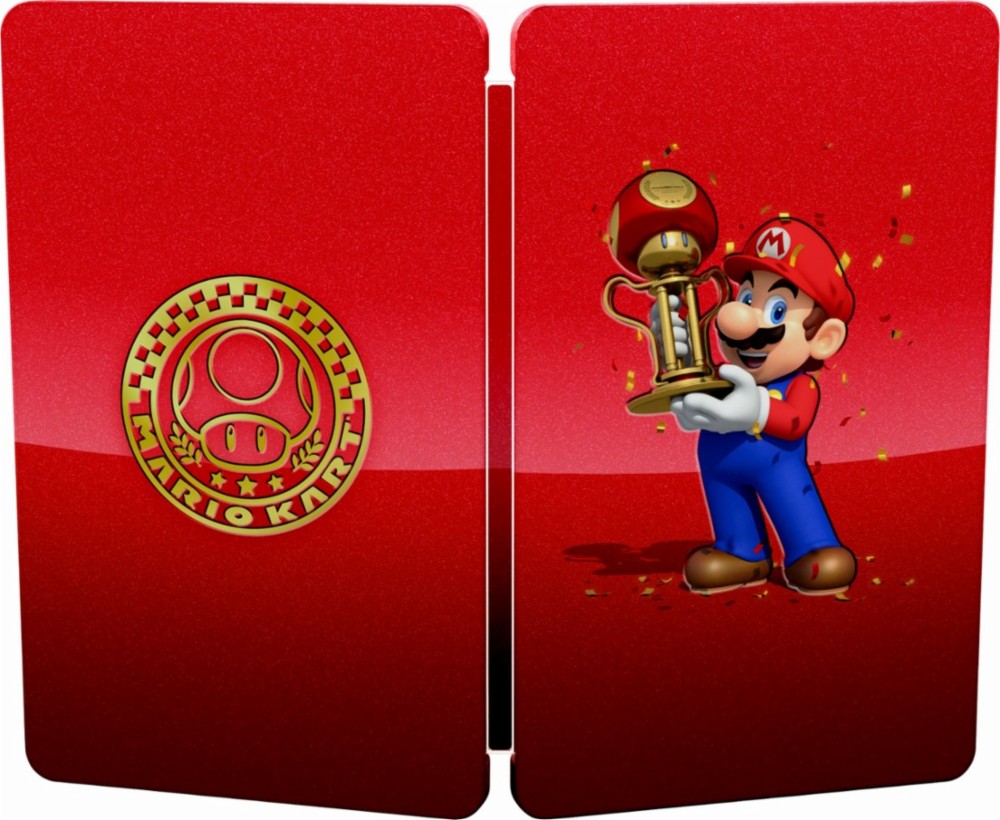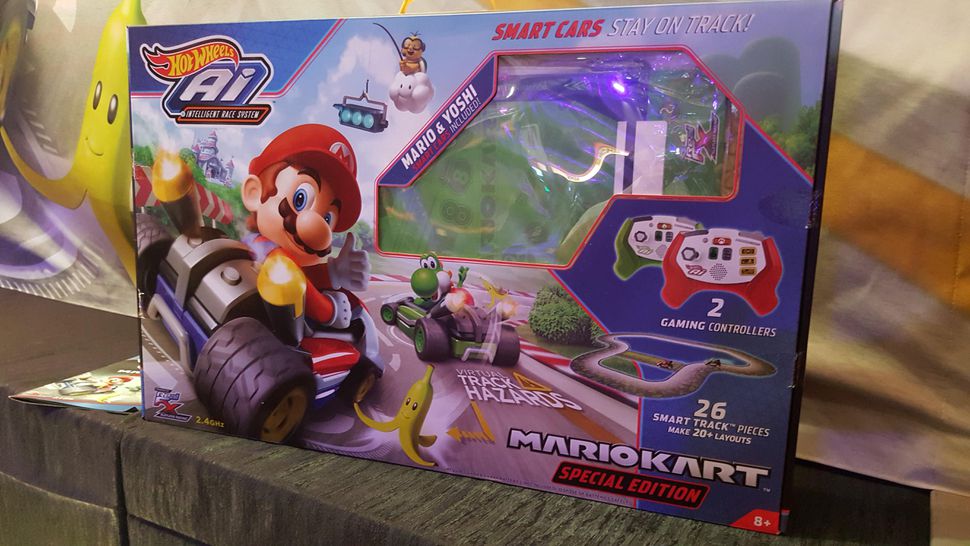 At Comic-Con last week, Mattel showed off a Mario Kart version of its Hot Wheels AI Intelligent Race System. It features a track that can keep Mario and co. on the road while players shoot virtual hazards at each other.
CNET has a report on the toy. According to the site's article, you can enable "RC Mode" to go off-road. You'll also hear sounds while racing, including character voices and the same tones played when a race begins in Mario Kart 8 Deluxe. You'll also be able to place bananas and fire shells to slow down opponents, but it won't be possible to see these on the track.
A starter kit will be sold that contains a 26-piece track plus Mario and Yoshi cars will be sold exclusively at Toys "R" Us in October for $135. A kit with Luigi is also releasing during the same month for $25. Bowser and Princess Peach will arrive before the end of 2017.