Jools Watsham on the enemies, music and maps of Xeodrifter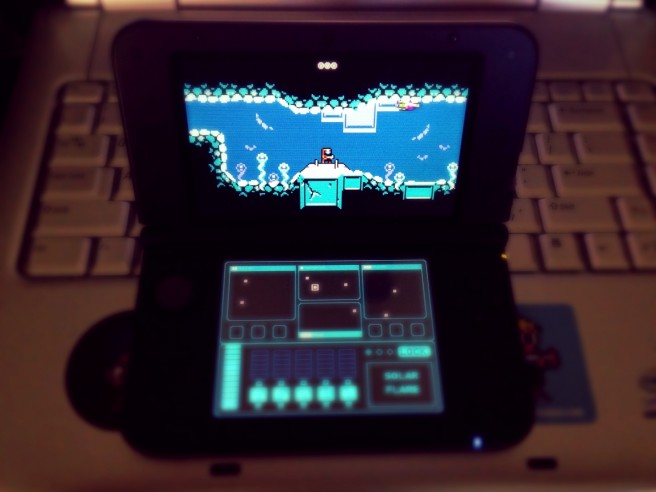 Speaking for the first time about the game since its announcement, Renegade Kid's Jools Watsham has posted a blog entry on Xeodrifter detailing a whole heap of new information about the game. There's a lot of new content here from soundtrack excerpts to screenshots to the game running on a 3DS. Here's an excerpt:
In a Metroid / Castlevania kind of way, each screen you visit in the game reveals one screens worth of the map on the lower screen. This is a key element to Xeodrifter. The player is very much exploring new planets without prior knowledge of the layout. You will encounter obstacles that you cannot overcome, so it is important for the map to illustrate these locations so that you can identify them later and return to them.

In order to accomplish the correct map reveals, on a screen basis, required the levels to be carefully designed on a screen grid to ensure the game and the map synced up perfectly and revealed only what was needed on the map. If a screen that contained a pick-up was blocked by a Solar Flare door, for example, it was important to make sure the player could not enter any part of that screen and inadvertently "fill in" that screen on the map. If they did, the player would not see that portion of the map as unfinished / unvisited and be unaware of the fact that they needed to return to it later.
Check out the full entry with more screenshots, audio and more here
Leave a Reply