June New 3DS VC games announced for Japan, new prepaid cards revealed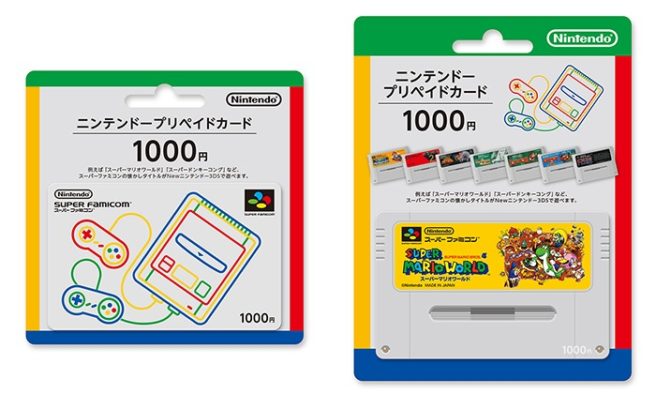 Nintendo isn't done with its New 3DS Virtual Console news for Japan.
As we mentioned a short while ago, five new SNES games are out now on the 3DS eShop. Additionally, these titles are set to arrive next month in Japan:
– Kirby's Dream Course
– Fire Emblem: Mystery of the Emblem
– The Legend of the Mystical Ninja
– Super Street Fighter II: The New Challenger
Finally, two Super Famicom-themed prepaid cards have been revealed. In the picture above, the one on the left is being sold at 7-Eleven while the one on the right is offered by Lawson. There are limited quantities of both.
Leave a Reply