Kingdom Hearts games coming to Switch in cloud form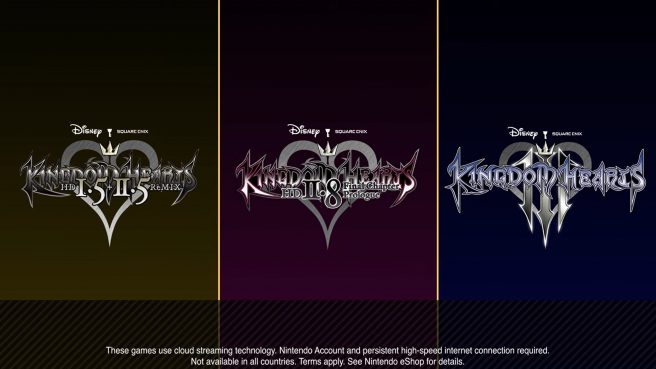 Square Enix is bringing all of the Kingdom Hearts games to Switch as cloud titles, it's been revealed. Super Smash Bros. Ultimate director Masahiro Sakurai delivered today's news in his presentation today announcing Sora for Super Smash Bros. Ultimate.
Kingdom Hearts HD 1.5 + 2.5 Remix Cloud Version, Kingdom Hearts HD 2.8 Final Chapter Prologue Cloud Version, and Kingdom Hearts III + Re Mind Cloud Version will all be released. There is currently no word on launch timing.
Last September, Square Enix's Tetsuya Nomura said that the company had considered porting the Kingdom Hearts games to Switch. However, the company found it to be technically challenging. While we won't be seeing these titles running natively, the cloud versions will at least be an option for owners of Nintendo's console.
Leave a Reply