Kingdom Two Crowns announces Norse Lands DLC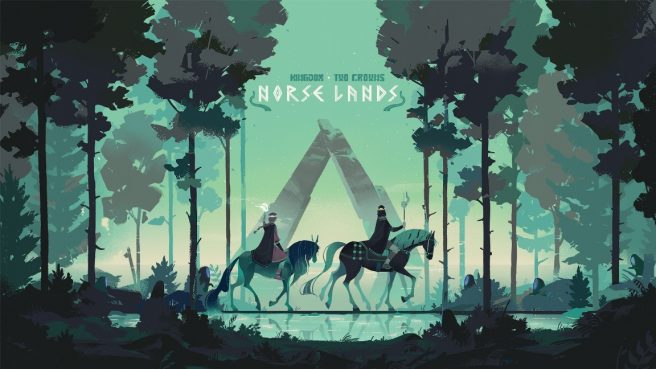 Today, publisher Raw Fury and developer Stumpy Squid announced Kingdom Two Crowns: Norse Lands, the first premium DLC for the game. It will go live for Switch on November 16.
Kingdom Two Crowns: Norse Lands, which is inspired by Norse culture and mythology, features a new campaign with a brand-new setting and unique challenges. Players will establish and defend a kingdom, explore the world, conquer, and unleash abilities drawn upon from Norse gods. They'll have to solve challenging puzzles, build Viking-inspired armaments, and command Norse units in order to take on a new and powerful enemy.
Digging deeper into the new content, Norse Lands has new units including the Berserker, "an extraordinary warrior who defends the kingdom and pushes back greed at all costs with a shield in hand." The DLC additionally features new weather effects, with players being able to experience both the beauty and unforgiving nature of the Nordic lands. Finally, new enemies come in the form of a new breed of greed.
Take a look at a trailer for Kingdom Two Crowns: Norse Lands below.
Kingdom Two Crowns originally launched in December 2018, and the game is now available on Switch. Access the official site here for more information.
Source: Raw Fury PR
Leave a Reply