Kingdom Two Crowns – "Continue Anywhere" update out today – cross-saves and more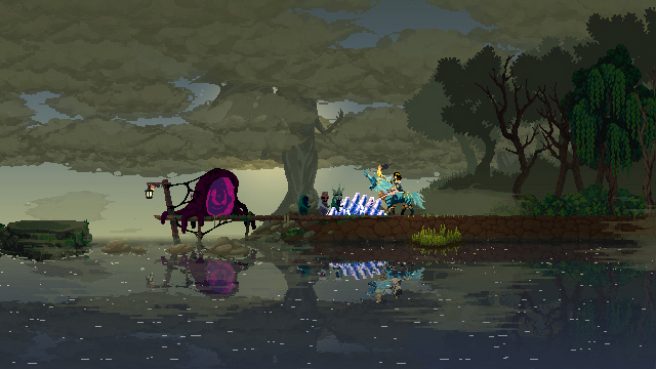 Raw Fury has announced a new "Continue Anywhere" update for Kingdom Two Crowns, which should be going live today.
The patch for the 2D sidescrolling strategy and resource management game is highlighted by the addition of cross-saves. Players can continue their save on any other device or platform you own the game on by setting up a Kingdom account. The game also has improved multiplayer and improved performance.
Below are the full patch notes:
Cross-saves are here! Kingdom Two Crowns now supports continuing your save on any other device or platform you own the game on. To enjoy this benefit you will need to set up a Kingdom account to make it possible for your monarch to find their way to the other device you're playing on.

Improved multiplayer. Let's not get too technical, but we basically rebuilt a whole bunch of stuff that is going on in the background during a multiplayer session. Playing online with another monarch should be a much smoother experience from now on!

Performance improvements on all platforms.

Fixed a multiplayer bug where the joining ruler could lose their coins and gems while sailing away.

Crowns being lost in multiplayer are now reflected properly for both players.

No more infinite or invisible coins in multiplayer! Ka-ching!

The pikes wielded by pikemen are now breakable. Pikemen work similar to ninjas and need to pick up new pikes after a certain amount of uses.

Pikemen won't stab the ground anymore when fishing.

Fixed issue where vagrants sometimes wouldn't pick up coins.

Workers are a little bit smarter and better at escaping the greed during the night.

The lizard has acclimatized and is now able to sunbathe in Dead Lands.

Coins pooped by the unicorn no longer act weird in multiplayer.
Leave a Reply