King's Bounty II pushed back to March 2021, published by Deep Silver, Gamescom teaser trailer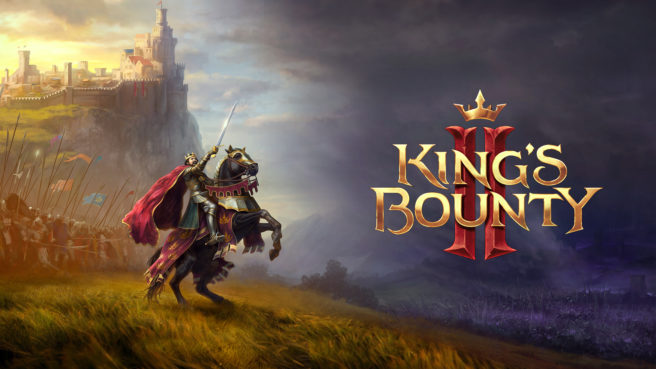 King's Bounty II, the latest entry in the turn-based tactics series, won't be ready for this year as originally planned. It's been announced by new publisher Deep Silver that the game will now release in March 2021.
Offering a fresh take on the acclaimed fantasy series, King's Bounty II expands upon its tactical turn-based battles to offer players a truly immersive RPG experience that adds weight to their every decision, whether leading an army into battle against unliving horrors, or building relations with local townsfolk. Experience a rich world that blends realism and fantasy, filled with compelling stories, memorable characters and moral choices aplenty!

Taking on the mantle of one of three heroes – each with their own unique story – players embark on a non-linear, open-world adventure across a detailed and densely-packed fantasy landscape. Split into two distinct phases, players traverse the realm from a third-person perspective, picking up quests, exploring the wilderness, and getting to know the people they meet. When conflict arises, however, the perspective shifts to tactical, turn-based combat. Players must then make smart use of their units as they fight to win.
Set in the vast realms of Antara, a great danger has arisen. A mysterious blight has descended upon its furthest reaches, corrupting the land and all who live there. Refugees from the affected regions have begun arriving in the kingdom of Nostria, putting food and resources in short supply. Once living souls, blight-distorted creatures now roam the countryside leaving chaos and destruction in their wake. The land itself fights for survival, giving your decisions greater weight than ever before. How will you forge Antara's future?

Key Features:

Interactive and cinematic story
Landscape matters
No more flat arenas
New character development system
Unique squads
Tactical depth on the battlefield
Unique blend of realism and fantasy
We have a new Gamescom 2020 teaser trailer for King's Bounty II below.
Leave a Reply