Koji Kondo on the difficulty making Super Mario Bros. 3's theme, why the title screen didn't have music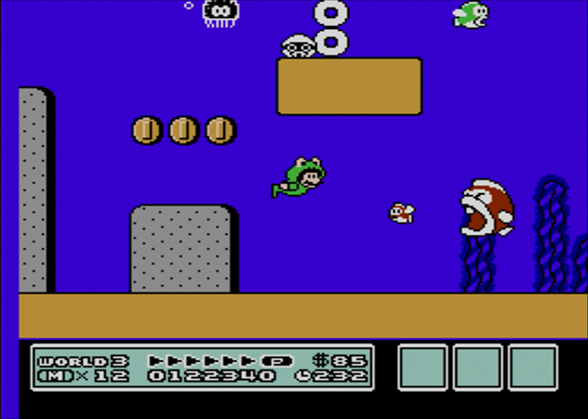 In a recent interview with USgamer, Koji Kondo was asked about what soundtrack/piece of music gave him the most difficulty. Kondo pointed to one game: Super Mario Bros. 3.
As he explained:
The most challenging [piece] was the main theme for Super Mario Bros. 3. The [original] Super Mario theme itself was almost a little too empowering. That indelible impression it left in the user's mind with how it matched up with what Mario was doing on the screen—that was a big mountain to climb when we started working on the music to Super Mario 3. I remember creating lots of different music in different styles, trying to come up with something that would match that game and be different enough from the original Super Mario theme. It was tough. It took me a long time to come up with something I thought would work, and it was really me and Mr. Miyamoto and Mr. Tezuka—the three of us—right up until the very last stages of development, listening to all of these different music pieces that I created, before we finally settled on what we ended up using.

Any time you're working off of existing music, and you're revamping it for the next title, that's just always a tough gig. And that's true for every title, starting from the first [one]. It's tough for me, of course, but maybe even more so for the people on my staff, who are working on different arrangements of music they didn't even compose. They're working on music that I composed, and now they're having to go back and do some rearranging to match [music from] current games. So if it's tough for me, I think it's even tougher for them.
USgamer went on to ask why Super Mario Bros. 3's original title screen lacked music. Regarding this, Kondo responded:
For us, it wasn't an omission; it was a choice. We just didn't feel there needed to be music on the title screen. I believe, if memory serves, there might have been some sound effects that occurred there, but I don't recall, off the top of my head. At that point, we thought that, until the game started, it wasn't necessary to have music on the title screen. So we just didn't have anything prepared for that.
You can find plenty more from Kondo in USgamer's interview here.
Leave a Reply